REXPO HTL Day is focusing on the first edition of REXPO Fair in tourism. This year, the program emphasized the potential and development projects of luxury tourism in the Alps Adriatic region, in the segments of luxury residences, glamping and the latest hotel projects. Award ceremony completed REXPO 2017 Fair.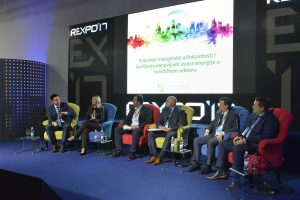 HTL Day was organized in cooperation with PKF hotelexperts from Vienna, whose director Sebastian Gruber welcomed participants in introductory speeches and as a special partner featured Hard Rock Hotels, whose vice president for hotel development in Europe, the Middle East and Africa, Josh Littman, pointed out the interest of this well-known world market for entry into Croatia, primarily in Zagreb, Split and Dubrovnik.
The first panel discussion on the second day of the REXPO fair was organized by the Environmental Protection and Energy Efficiency Fund, with the theme of using renewable energy sources in tourism. The discussion, attended by representatives of the ministries, the Fund and the investors, presented all the possibilities of financing projects and experiences on realized projects that show significant energy saving potential.
Simone Micheli, one of the most famous names in the field of architectural design in Europe, participated in a panel dedicated to luxury real estate in the Adriatic, and in his presentation emphasized the importance of investing in luxurious furnishing of accommodation capacities, thereby generating the interest of the client of high paid power.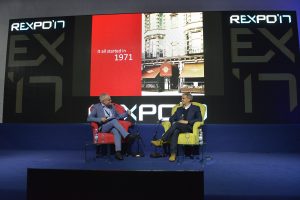 A great interest was also triggered by the panel on the development potential of glamping, with Marc van den Bosch, director, Canvas & Tent Ltd. Europe, one of the largest manufacturers of luxury tents in the world, and a panel whose theme was the development of hotels in the region.
REXPO HTL Day has completed the award "REXPO Best New Hotel Award 2017".
In the strong competition made by the finalists, Hotel Excelsior Dubrovnik and the Spirito Santo Palazzo Storico Hotel from Rovinj, won the prize by the TARGIN FOREST RESORT & SPA MGallery by Sofitel Sarajevo. The winner prize and prizes to the finalists were handed over by the President of the Hotel Association at the Croatian Chamber of Economy and the President of the Employers' Association in Hotel Hotel Ronald Korotaj.