Hvar has been voted as the second-best honeymoon destination in Europe. Another nice recognition for Hvar just days after it reopened the oldest public theatre in Europe – it is a destination for newly-weds!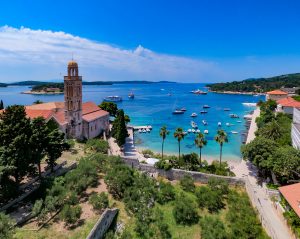 Hvar has just been voted the second-best honeymoon destination in Europe by European Best Destinations. Here is what they had to say about Croatia's premier island:
You won't believe your eyes : Hvar is a paradise on earth, one of the most beautiful destinations in Europe for a honeymoon. Welcome to one of the most beautiful islands in Croatia. Come and discover Hvar historical heritage, enjoy its many beaches, the hotels' superb pools, the sun, the blue waters and lifestyle where celebrities like George Clooney or Beyonce come and rest.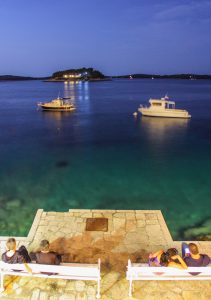 Book the best suite in your dream hotel : the Blue Bay Residence or the Amfora Hvar Grand Beach Resort are at the best price as well as many activities on the island of Hvar.
But why stop at just the honeymoon? Why not have the whole wedding party on this magical island and allow your guests to experience Croatia at its very finest?
The wedding industry on Hvar is booming, as more foreign tourists fall in love with the island and decide to tie the know there. TCN caught up with the Suncani Hvar Hotels wedding coordinator some time ago to find out more – a very interesting interview for those of you looking to get hitched in paradise.
To find out who else made the top 5 in Europe, visit the European Best Destinations website.
Source: Tourist Bord of Hvar