The 25th anniversary of the establishment of diplomatic relations between Croatia and Japan gives a lot of opportunities for further deepening of the bilateral, economic and cultural ties between our two countries.
Japan recognized Croatia as an independent state in March 1992 when Croatia joined the United Nations and this year – 2018 – is the year that marks the 25th anniversary of the establishment of diplomatic relations between two countries which took place in March 1993, reminds H.E. Keiji Takiguchi, Japanese Ambassador to Croatia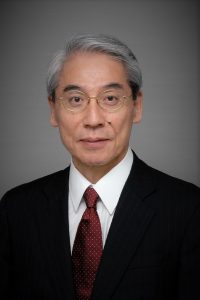 1. What are the key achievements of the bilateral relations between Croatia and Japan in the last twenty-five years?
Japan shares fundamental values and principles such as freedom, democracy, the rule of law and human rights with Croatia and the two countries are closely cooperating both bilaterally and multilaterally. We have been actively holding high-level exchanges, for example, the Croatian President's visit to Japan and Japan's imperial family members' visits to Croatia.
  Also, Japan contributed to reconstruction of Croatia after the Homeland War by providing economic assistance. On the other hand, in the aftermath of the Great East Japan Earthquake in 2011, Croatia kindly extended heart-warming support to Japan such as inviting Japanese children to stay in Croatia. And now, the holy Mass commemorating the victims takes place at the Cathedral in Zagreb every year. There is a strong and special bond between Japan and Croatia.
2. How is this anniversary going to be marked?
To observe this 25th anniversary of diplomatic relations, our Embassy is planning various events throughout the year.
Recently, on the occasion of the 25th anniversary, we conducted a survey regarding the Croatian people's interests in Japan and the Japanese culture. Interestingly, the majority of them answered that they were interested in the Japanese "way of living". Based on these surveys, we are trying to organize events to meet their interests, and to further familiarize the Croatian people with the Japanese culture, particularly in a way that participants can actually experience it first-hand.
  For example, in March we held the Japan Week where we had daily lectures and workshops on tea ceremony, "ikebana" or the Japanese flower arrangements, the Japanese food, martial arts etc., and participants could enjoy and experience the Japanese culture first-hand. I do hope that the Croatian people will broaden their understanding of Japan.
  This autumn, Japan is assigned as a partner country to Varaždin Baroque Evenings on the occasion of the 25th anniversary. Many famous Japanese baroque musicians will come to Varaždin. In addition, on October 13th, in cooperation with various local Japan-related bodies, we are going to hold the Japan Day at the Mimara Museum, where we will present the Japanese culture in a comprehensive manner.
We regularly announce such events on our Embassy's official website and Facebook page, so I would like to kindly invite you to follow us.
http://www.hr.emb-japan.go.jp/itprtop_hr/index.html

3. How would you rate the current external trade between the two countries, and the current situation with the Japanese investments in Croatia?
In terms of the economic relations, and despite Japan being the 3rd largest economy in the world, it unfortunately ranks only 42nd in terms of trading with Croatia.
  According to Japan's statistics, the total trade volume between Japan and Croatia was 17 billion yen (about 940 million kuna) at its peak (2007). But, during the global economic crisis in the late 2000s, this volume halved. Since then, it has been on the track of recovery, and the trade volume in 2017 reached 13 billion yen (about 720 million kuna).
On the other hand, I have to say that the number of investments by the Japanese companies in Croatia is very low. We can single out Kali Tuna and Yazaki Zagreb as successful investors.
Kali Tuna is a major tuna farming company in Croatia and owned in 2015 by J-Trading Inc. To develop new markets other than Japan, it has started processing tuna in cooperation with a Croatian company. The company has a valuable contribution to local employment and also to the Croatian economy.
  Yazaki set up a research base in Zagreb for development of wire harnesses for cars in 1999. It employs qualified engineers from the University of Zagreb. Needless to say, this kind of centre can contribute to resolving the "demographic" problems in Croatia.
On the back of such successful examples, I believe, it is very important for Japanese companies to obtain information about potential and advantages of the business environment in Croatia. To this end, our Embassy is going to organize a Business Mission composed of Japanese companies in cooperation with Ministry of Economy and the Croatian Chamber of Economy in early June.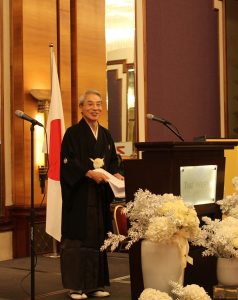 4. What is the key to understanding the Japanese economy so that, in the future, Croatian business people will not have futile attempts at marketing their goods in Japan?
Our Prime Minister Mr. Abe has been tackling sluggish economy by his "Abenomics" policy package. The latest statistics show that the GDP growth in 2017 was 1.7% and that the unemployment rate in 2017 was 2.8%. A lot of foreign companies also consider Japanese economy positive and are fascinated by the potential of its market.
Croatian tuna, which accounts for nearly 70% of the Croatian exports to Japan, has become popular in Japan because of its high quality. Indeed, Japanese people place great importance on quality. If you could cater to this, you might develop a big business, just like the Croatian tuna did. It is also important for Croatian producers to meet the needs of Japanese sides and to make efforts to finely adjust them.
For example, Croatian wines and olive oil are also of high quality, but there are cases where Croatian producers have missed out on the opportunities to export them, because they could not offer their products at large scale, as requested by Japanese importers.
In Croatia, I have heard that there is a plan to establish a brand as "products with high quality but with small quantity". I do hope that satisfying the needs of Japanese importers, such as the Croatian product brand, could be popular in the Japanese market.
5. Tourism is a major business in Croatia. In terms of tourism, how popular is Croatia in Japan?
Croatia has become very popular among the Japanese people as a beautiful country to visit, especially thanks to TV programmes, the Internet or magazines.
In March, a popular TV programme was broadcast in Japan, where a Japanese woman, who used to be a newscaster, visited Croatia to emulate her private trip to this country she went on earlier. At the end of the programme, she made a comment that, if she was asked to recommend which country to visit among many countries that she had been to, she would absolutely pick Croatia, because of its beauty, kindness of Croatian people, and everything in Croatia that is worth visiting.
6. Professor Motoshige Itoh gave an important lecture on the EU-Japan Economic Partnership Agreement (EPA) last year. What does this Agreement mean for Croatia?
Japan and the EU are important global partners which share fundamental values and principles. Based on such relations, these two economies started negotiations under the auspices of the Japan-EU EPA, and the earliest possible time they are able to officially sign it would be this summer. The EPA's aim is to inspire and encourage trade and investments between the two economies by eliminating barriers or regulations.
You might wonder how can the economic relations between Japan and Croatia improve once EPA bolsters the relations between Japan and EU?
Some 90% of investments in Central and Eastern Europe by Japanese companies are made in 5 countries including Poland, the Czeck Republic and Hungary. However, the facilities invested there some decades ago have got older. Taking the EPA into account, some Japanese companies might consider new investments in renewing their facilities in other countries, including Croatia, in order to make them more profitable and of course, where the investment climate is better.
To take this opportunity, I believe that the Croatian side should put in effort to attract Japanese companies. For example, other countries have prepared brochures not only in English but also in the Japanese language. I do hope that such PR efforts will be considered by Croatia too.
7. Bearing in mind that the two countries have not concluded a double taxation agreement, how big are the current obstacles, and is there any indication that they could be removed in the near future?
This is a very timely question. There is no Tax Convention between Japan and Croatia, but to prepare for the future, we recognize that such tax arrangements will be necessary.
In fact, the tax authorities of the two countries had already conducted negotiations about the Tax Convention and in principle, reached an agreement this March. This includes provisions for eliminating international double taxation and preventing tax evasion and avoidance. After the internal procedures are completed, the Convention will be signed and enter into force after the approval process in both countries is finalized.
In terms of bilateral agreements, the Japanese and Croatian aviation authorities are currently negotiating with the view of drafting the Air Service Agreement.
Finally, Japan is a candidate for the EXPO in 2025, with the topic "Designing Future Society for Our Lives". Our aim is to design future vision of sustainable economy and society where human beings can continue to enjoy their lives while making the most of their potential. I would deeply appreciate if Croatia gives its valuable support to Japan. Hvala!