The success of Saponia's business is the result of continuous reflection on innovative products and the corporate principle of sustainable development of new products with the aim of maximum profit for the consumer with minimal impact on the environment. The year behind us was specific to most businessmen, but despite all the aggravating circumstances caused by the Covid-19 pandemic, Saponia generated HRK 543.8 million in total revenue in 2020, which is seven percent more than the previous year. The positive trends in the pandemic year were influenced by the increased production of disinfectants and other products whose consumption increased significantly – Lahore soap, Fax helizima, Harp and Liquia.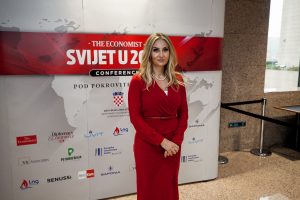 Positive business trends continued in the first half of 2021, and Saponia in the first half of 2021, thanks to a diversified portfolio of strong brands, generated total revenues of 314.4 million, with revenue growth of 42 percent in the Croatian market.
Through the rational management of energy and natural resources and its responsible operations, Saponia continuously reduces its negative impact on the environment. This requires innovations in formulations and packaging, but also investments in technological processes. Since 1998, when Saponia was privatized, about 60m euros have been invested.
In the ongoing investment cycle, one of the most significant projects in the recent history of Saponia will be implemented. The project worth HRK 50.5 million includes the energy renovation of all six production facilities, which include a gross floor area of ​​21,000 square meters, and technological innovations. This project will contribute to the realization of a business vision that includes sustainable development with minimal impact on the environment. Setting up new systems to generate electricity from solar energy will result in savings of up to 40 percent and energy for heating or cooling 63 percent.
Thanks to innovative products aimed at maximum profit for the consumer, Saponia is constantly at the top in terms of market share. The latest project, which connects the brands Fax helizim and Ornel, was realized in cooperation with Maja Šuput and her perfume brand Shu-shu. An extremely attractive fragrance line and an innovative formulation of Fax helizim products will contribute to the further strengthening of Saponia on the Croatian and regional markets.