Over the past several years, we significantly expanded our activities, we increased revenue, we have positive business results and intend to continue the same in the future.
Ivana  Gažić,  Chief Executive Officer of Zagreb Stock Exchange announced for Diplomacy&Commerce that the Stock Exchange will continue to strengthen its operations to make the services of the capital market more available, more economical and more efficient. The goal is to maintain a leading position in the region in the years to come.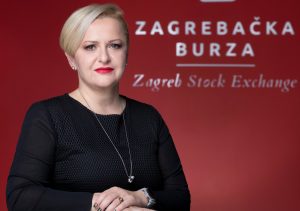 The COVID 19 pandemic is still here, but it seems that we are slowly going back to our old ways. What is "old" normal for the Zagreb Stock Exchange, and what is "new" normal, if there is anything new for you here?
No one could have imagined that such an incredible sequence of events would happen in the last year and a half. Of all that could have happened, a global pandemic of unprecedented proportions was among the least imaginable options, but today it is the reality in which the world lives. New modalities of business and everyday life in general have been established, and the memory of life and business "before the pandemic" sometimes seems incredibly pale and distant. The earthquakes that hit Croatia seemed even more incredible. However, the domestic capital market has proven to be strong and resilient enough not only to survive but also to thrive through new stock issues, new investment products, service improvements and many other steps that may not always be in the forefront but still contribute significantly to market quality and efficiency and the better service for all its participants. Despite the apocalyptic circumstances, the Zagreb Stock Exchange maintained business and trading continuity and continued to provide a high level of business quality to meet the needs of shareholders, investors, issuers, members and all other stakeholders for an efficient, transparent and economical market of financial instruments.
We adapted very quickly without major difficulties, and showed that even in these challenging circumstances we can work as efficiently as possible, thanks to the efforts of the Zagreb Stock Exchange team and all market participants, members, issuers and investors, as well as infrastructure organizations and capital market regulators.
Digital communication has taken precedence in business. To what extent does online communication improve work productivity?
Although we have used the advantages of technology to some extent in the past to communicate effectively and economically with colleagues outside Croatia, where we primarily refer to colleagues from the Ljubljana Stock Exchange, of which we are 100% owner, and other regional exchanges, these circumstances have really switched the online work and communication to a "higher speed" overnight. After the initial adjustment, we quickly adopted new systems of work and communication. The technology has its drawbacks because almost nothing can replace live contact, and the use of technology for work and communication during the pandemic was really extreme, unnatural. However, a number of solutions and new work practices will likely remain after the pandemic. It is crucial to take the best from the "online" world and successfully combine it with "offline" work and communication.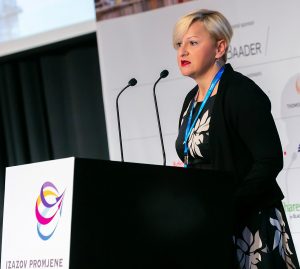 What would you single out as the most important achievement and success of the Zagreb Stock Exchange and what are your business priorities?
Since its establishment 30 years ago, the Zagreb Stock Exchange has been leading the regional capital market in all aspects: innovations, products, services, consolidations, etc.
In the last few years, some of the most important moments were the takeover of the Ljubljana Stock Exchange in 2015, because with this step we became a regionally relevant group. We transfer everything we can to the Ljubljana Stock Exchange, and vice versa, we exchange those services where each of us has a certain expertise, which is another mechanism for maximizing the positive effects on business within the group. The second important step was the listing of shares of the Zagreb Stock Exchange on the Zagreb Stock Exchange itself, i.e. on the regulated market, as the stock exchange is "officially" called. The Zagreb Stock Exchange was and still is the only stock exchange in Central and Southeast Europe whose shares are listed on a regulated market, which sets new standards of transparency and corporate governance criteria and further strengthens the position of leader in capital market operations and services in the wider region by following the example of developed markets, where such practices are common.
The listed companies are continuously under public scrutiny and that is why they are constantly trying to improve and do more than possible, and that is our goal.
With our listing, we set an example of how a small company with only 24 employees and relatively small capital can function as a listed company and we believe we provide a quality example of transparency, communication with investors and meeting all capital market requirements.
Over the past several years, we significantly expanded our activities, we increased revenue, we have positive business results and intend to continue the same in the future. In addition, we want to be a place for raising capital for companies at all stages of development: for startups we have Funderbeam SEE, a company we co-own with partners from Estonia and through which we have already done a number of successful campaigns that gave young companies access to capital for growth, and the Progress market is aimed at small and medium-sized enterprises and is one of the first EU-registered markets of its kind. These are all steps that lead to a regulated market, with which we have created a system that aims to keep companies in Croatia and contribute to their development, and thus the economy as a whole. With this concept, we provide a unique example in the region and beyond.
We can say that, in a way, we are the most complex stock exchange in the region today in terms of the activities we perform, compared to stock exchanges far larger than ours, such as the stock exchanges in Vienna and Budapest.
If we talk about some deficiencies in the work of the Zagreb Stock Exchange, in relation to some similar or larger SEs in Europe and the world, which deficiencies would you mention and how to overcome them?
The problem is in the economic environment and the incentives that we lack. Croatia is among the first to enter the crises, and among the last to emerge from them. Incentives should certainly include the abolition of capital gains tax and the introduction of personal investment accounts that would create a favourable investment environment – rather than in deposits and real estate, which is now the case. Foreign investors see this area as one region and that is why we try to raise our visibility through a series of joint activities with stock exchanges from the area. We organize numerous events with the aim of connecting companies and investors, and before Covid we held the first roadshow of Croatian and Slovenian companies in New York. There are quality investment stories, but it would certainly help to have more, especially in terms of diversity. For example, after Pliva Company left the stock exchange, the Croatian capital market did not have a single pharmaceutical company, which is typically a defensive stock. This was especially evident in Slovenia, where Krka is the most liquid stock with the best results in times of crisis.
New and attractive issues would certainly additionally boost investments because the funds are there, we just need to mobilize them in favour of investors and companies. Further privatization of companies from the state portfolio, which was announced several times, would without a doubt serve as a significant boost to the market, but also to the return of transparency, efficiency and trust in state-owned companies. It is important to say that in terms of new issues from the corporate sector we see progress, of which we would like to point out the inclusion of Span, with which we will have a real technological share in perhaps the most attractive sector at the moment.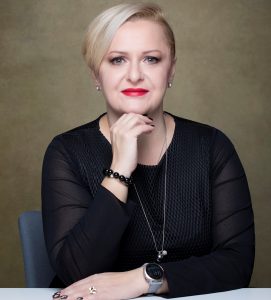 In addition to being the owners of the Ljubljana Stock Exchange for six years, we also have a smaller share in the Macedonian Stock Exchange. We also have a company in Skopje with the Bulgarian and Macedonian stock exchanges, a number of cooperation agreements have been signed, and they are being implemented in various fields, such as education, joint events and the like. Companies are looking for easier access to capital, and investors for easier investment, where all this together must be efficient and economical, and our efforts are focused on achieving these goals.
Investments, the capital market – this is what stock exchanges do, among other things. Where is there room for progress in Croatia in terms of connecting and doing business with stakeholders?
The financial system is just what its name suggests – a system. No entity in it can exist independently of all others. That is why joint action is needed so that all the components of this system can function as best they can for the benefit of the entire economy. The capital market and the stock exchange function like any developed European market and in this sense there is an asymmetry in relation to the parts of the system that still have room for improvement. More initiatives are needed, creating a better investment climate, removing bureaucratic and tax barriers, removing corrupt practices, strengthening the judiciary and the like. There is enough capital, as well as good investment stories, and many of them are "told" on the Zagreb Stock Exchange.
How do you see the Zagreb Stock Exchange in the future?
We will continue to strengthen our operations to make the services of the capital market more available, more economical and more efficient. The role of the Stock Exchange is to be a place for strengthening companies' transparency, a place for collecting capital for further growth and development of companies, and a place to create offer and demand with regular and effective trade with financial documents. We have been regional leaders for 30 years and we believe that we will only strengthen our position in the years to come.