Creative collaboration between world renowned DJ Marc Kinchen and the new Jaguar campaign coincides with the world-exclusive launch of MK's new track, "Lies", and the new Jaguar F-PACE.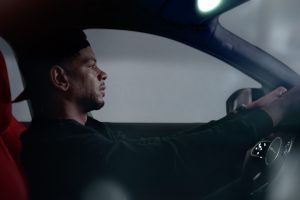 On January 29, 2021, MK prepared a completely original list for reproduction on Spotify inspired by the new Jaguar F-PACE, and he released his latest track – "Lies".  Since he himself is part of the video, MK initiated a new ongoing collaboration with Jaguar and 4th Floor Creative, which is Sony Music Entertainment UK's internal creative division launched in 2018 to unite the company's creative disciplines.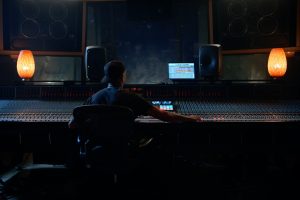 By presenting a number of artists, from music and entertainment to photography and fashion, the new F-PACE campaign shows the brand's dedication to supporting creative industries. The F-PACE was launched in September 2020 and it uses its luxury to combine assertive new exterior, finely crafted all-new interior and a selection between regular four- and six-cylinder engines, including the cost-effective Plug-in Hybrid Electric Vehicle (PHEV).
Marc Kinchen is an American record producer, DJ and founder of AREA10 record label, born in 1972 in Detroit. He is one of the most idolised figures from the world of dance music, and his biggest hits are "Burning", "Always", "Look Right Through" and other legendary remixes. He cooperated with a number of artists like Calvin Harris, Will Smith, Mark Ronson, Ed Sheeran and Armand van Helden. His latest hit singles are "One Night", "2AM" and "Lies" from 2021, a rousing piano led melody combined with platinum-selling singer Raphaella's seductive vocals.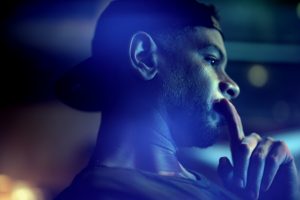 Jaguar is the British manufacturer of luxury and sports cars, and it currently forms a part of the Jaguar Land Rover Group owned by Tata Motors Corporation. Cars are manufactured in the Jaguar plant in Castle Bromwich Assembly outside Birmingham. Its legacy of sleek design and performances has fascinated and continues to fascinate the world for over 80 years. The world-class Jaguar family consists of XE, XF and XJ sedans, the F-TYPE sports car, the F-PACE performance SUV and the fastest-selling Jaguar ever – the E-PACE, the compact SUV and I-PACE.
"We know that music is especially important to our clients in this challenging age, therefore we are really excited to be collaborating with MK and Sony Music UK 4th Floor Creative on the launching of the new F – PACE", the Director of Jaguar Global Communications Andy Hunt Cooke states.
See the newest music hit "Lies" by MK and the signer Raphaelle on webpage
https://smartulr.it/MK_Lies and listen to it on Spotify, while Jaguar F – PACE is available on webpage  https://www.jaguar.com/market-selector.html  and you can order it today.