Consumer prices in Croatia in July this year were 1.1% higher than in July 2018, and inflation this July was higher than in June, when it stood at 0.6%, the national statistical office (DZS) said.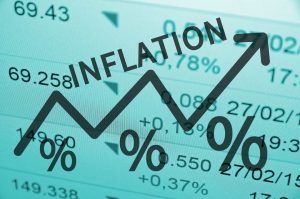 The 1.1% year-on-year increase in consumer prices is the highest since November 2018, when inflation stood at 1.3%.
Prices of alcoholic drinks and tobacco saw the highest year-on-year increase in July, of 5%, followed by prices of housing, water, electricity, gas and other energy products, which rose by 3.9%.
On the other hand, prices in the health segment and prices of transport both dropped by 1.1% on the year, with prices of petrol going down 1.9%.
Month-on-month, consumer prices in July dropped by 0.5% on average, with prices of clothing and footwear dropping the most, by 11.8%, owing to seasonal discounts.
On the other hand, restaurant and hotel prices grew the most on the month, by 1.6%, followed by prices of recreation and culture, which rose by 1.2%.
In the first seven months of this year, consumer prices were 0.7% higher than in the same period last year.
Source: National statistical office