The project aims to popularize rural tourism in Zagreb County, promote overnights in the countryside, and exhibit local products.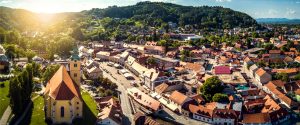 Photo: Davor Đopar
"Rural tourism is a synergy of agriculture and tourism, which, through its multiplier effect, directly promotes stable and lasting economic growth as farmers introduce tourists to the local gastronomy, culture, and customs through the placement of their products," said Ivana Alilović, director of the Zagreb County Tourist Board, adding: "Tourism trends are changing at a high speed. Experiences are more important than ever, and people are looking for experiences that will change them and enrich their lives. I see great potential precisely in the popularization of products in rural areas and the idea of ​​staying in the countryside. Therefore, I am very proud of the project "Rural Tourism Week of Zagreb County", because in the surroundings of Zagreb, away from the daily hustle and bustle, in the peace of the greenery, our hosts of rural estates await their guests. I am sure that with the familiar hospitality and a full table of delicious specialties of the indigenous, local cuisine of Zagreb County, the expectations of both young and old will be fulfilled. Not only during the "Rural Tourism Week of Zagreb County" but throughout the year," said Alilović.
"Since the founding of the Association, we have been committed to promoting and popularizing rural tourism and going to the countryside as an excellent motive for spending free time. With a homemade gastronomic offer, healthy living, nature and fresh air and other active tourism offers throughout the destination, Zagreb County is a great break from the city bustle, just a few kilometers from Zagreb," said Aleksandra Kuratko, Head of the Croatian Rural Tourism Association.
Zagreb County is a great weekend destination for all Zagreb residents, especially since it is just a short drive away and offers the great outdoors. And as it is the largest domestic market, this campaign and project have hit the right motive – a move away from the bustle of the city, only a few kilometers from the Croatian capital.