For the second year in a row, Croatian tennis legend Goran Ivanišević has been nominated to join the International Tennis Hall of Fame, reports the International Tennis Hall of Fame.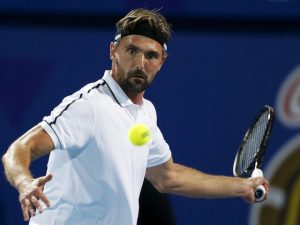 In the class of 2020, his contenders will be Spaniard Sergi Bruguera, Swede Jonas Bjorkman, and the only Spanish candidate, Conchita Martinez, the institution's headquarters announced on Wednesday.
"Throughout their careers, Conchita Martinez, Sergi Bruguera, Jonas Bjorkman, and Goran Ivanišević have systematically demonstrated their commitment to excellence. As a result, they have achieved the highest level, winning Grand Slam titles, Olympic medals, triumphs in the Davis and Fed Cups and winning top positions on the ATP and WTA lists. They have represented their countries and their sport very well, and it is my pleasure to announce their nomination for the highest honor – induction to the International Tennis Hall of Fame," said President of the institution, Stan Smith.
All candidates are nominated for the second time, and this is the penultimate of the three opportunities to be listed among the immortals of tennis and greats that made the sport globally one of the most popular today.
The charismatic Split native and the 2001 Wimbledon winner also won two 1992 Olympic bronze medals in Barcelona. During his career, Goran Ivanišević managed to reach 2nd place in the individual ATP rankings, and in 2020, he will have a slightly easier competition than this year's elections, when China's Na Li, France's Mary Pierce and Russia's Yevgeny Kafelnikov were listed in the Hall of Fame.
The only female candidate, Conchita Martinez, the 1994 Wimbledon winner, won a total of 33 singles and 13 doubles trophies. She has been a five-time member of the Spanish national team that won the Fed Cup and has three Olympic medals in the women's doubles competition. She was also a finalist in the singles competition at the Australian Open and Roland Garros.
The results of Fan Voting will be announced at the conclusion of the voting period in late September. The overall results and the complete Induction Class of 2020 will be announced in January. The 2020 Induction Ceremony will be hosted on July 18, 2020.