Koraljka Mlakar, Country Manager / Business Unit Manager at NAOS (Bioderma – Institut Esthederm – Etat Pur) reminds for Diplomacy&Commerce that Bioderma is not a new player on Croatian market, it has just reappeared again in a new release, in its natural guise. Eco biology is in the very center of NAOS Company, Mrs. Mlakar explains.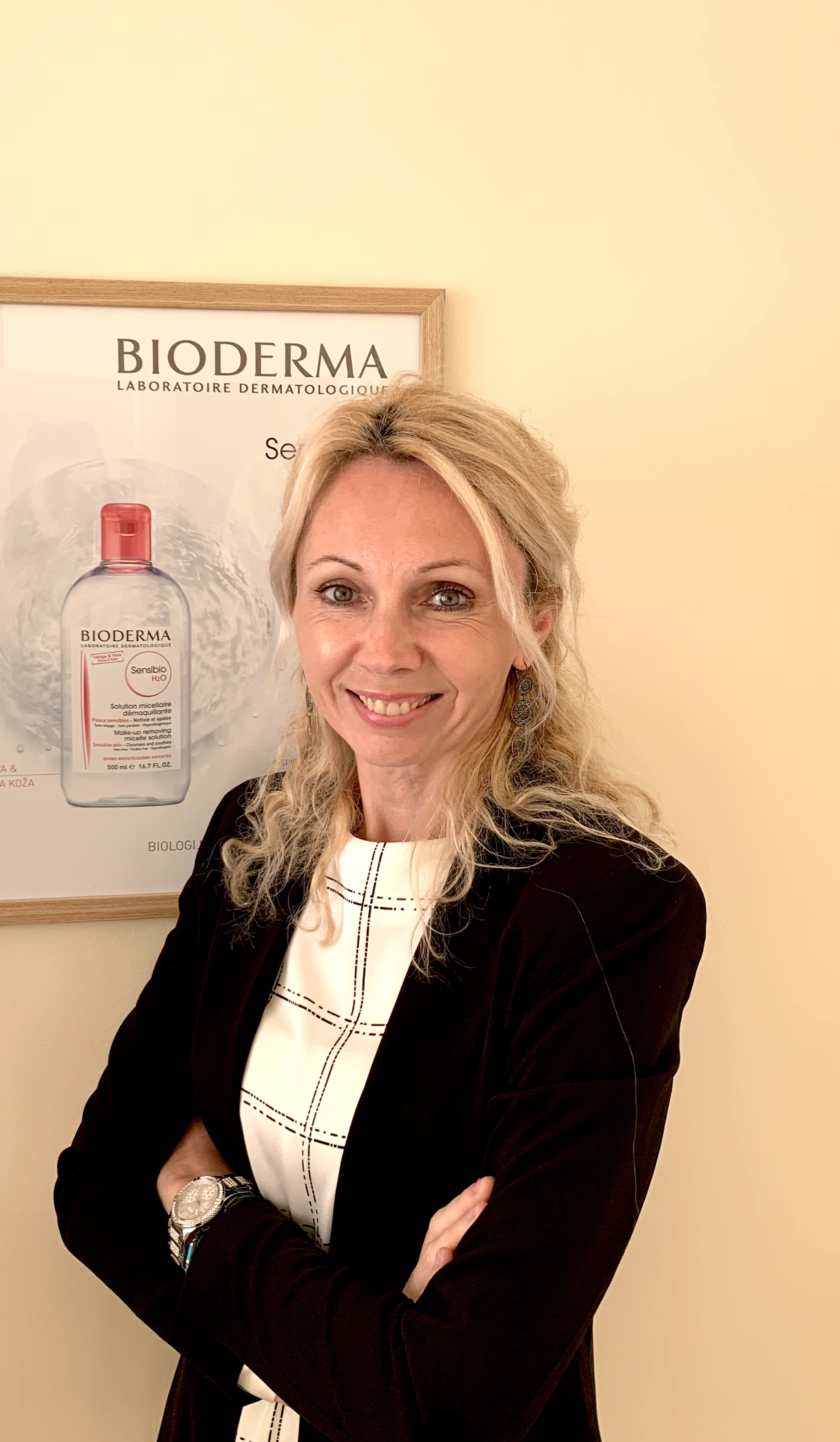 Croatian subsidiary of the French company NAOS has been operating as Naos Adria since February this year and it has taken over the entire business of BIODERMA brand under its auspices. How difficult is it to make changes in business in the changed business conditions, in the middle of the pandemics and "when everything stops"?
That's how the Croatian branch of NAOS, NAOS Adria, started its work in February this year, and I was given a lot of trust to build this beautiful story. I would be lying if I said that everything went very smoothly at the very beginning, with the fact that we were hit by a lockdown (with all its consequences), and even an earthquake in which our office in the city centre was destroyed. That's why some of the original plans were a bit prolonged… But I was lucky to 'put the business on its feet' with very supportive and professional partners and associates, so it all came to already in early May. Today, looking retrospectively, a lot has been done in a very short period of time and therefore a big THANK YOU to everyone who participated in it. And who are still involved.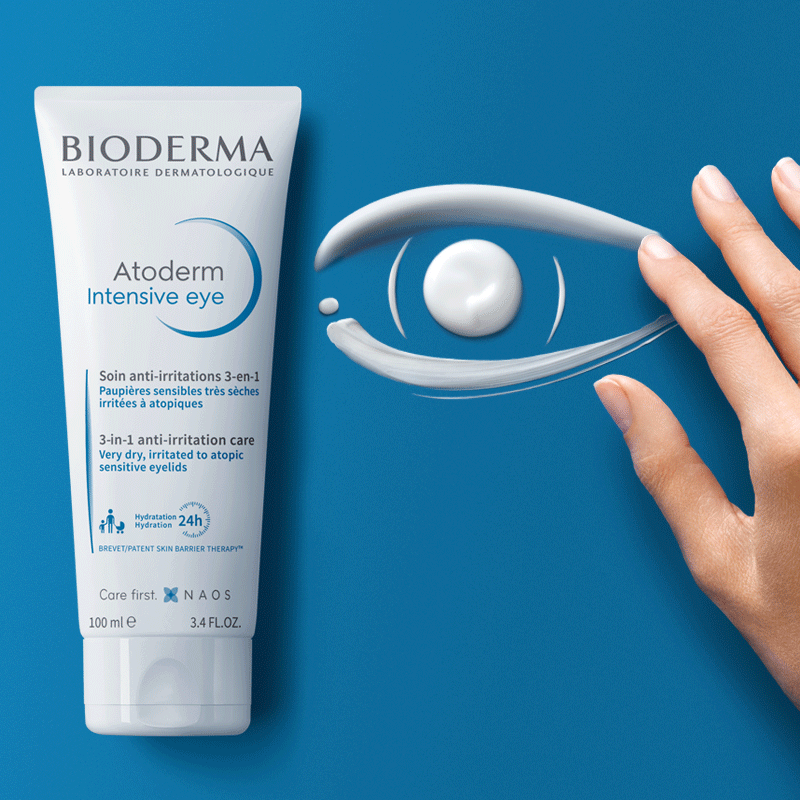 How do you rate the business conditions in Croatia and how do you rate the market of your industry? How much has it grown, how much room is there for new players? What would you single out as a good thing, and what would you change?
Most of my working life is in Croatia, in multinational companies. Looking at the general conditions and business in Croatia, it has changed over the years, understandably, and for a few years back it has moved in a positive direction. The current situation is not promising, but, as an eternal optimist, I believe it will get better soon. Bioderma is not really a new player in the market, it has just reappeared again in a new release, in its natural guise. For good products and lines there is always a place in the market, quality is recognized and appreciated!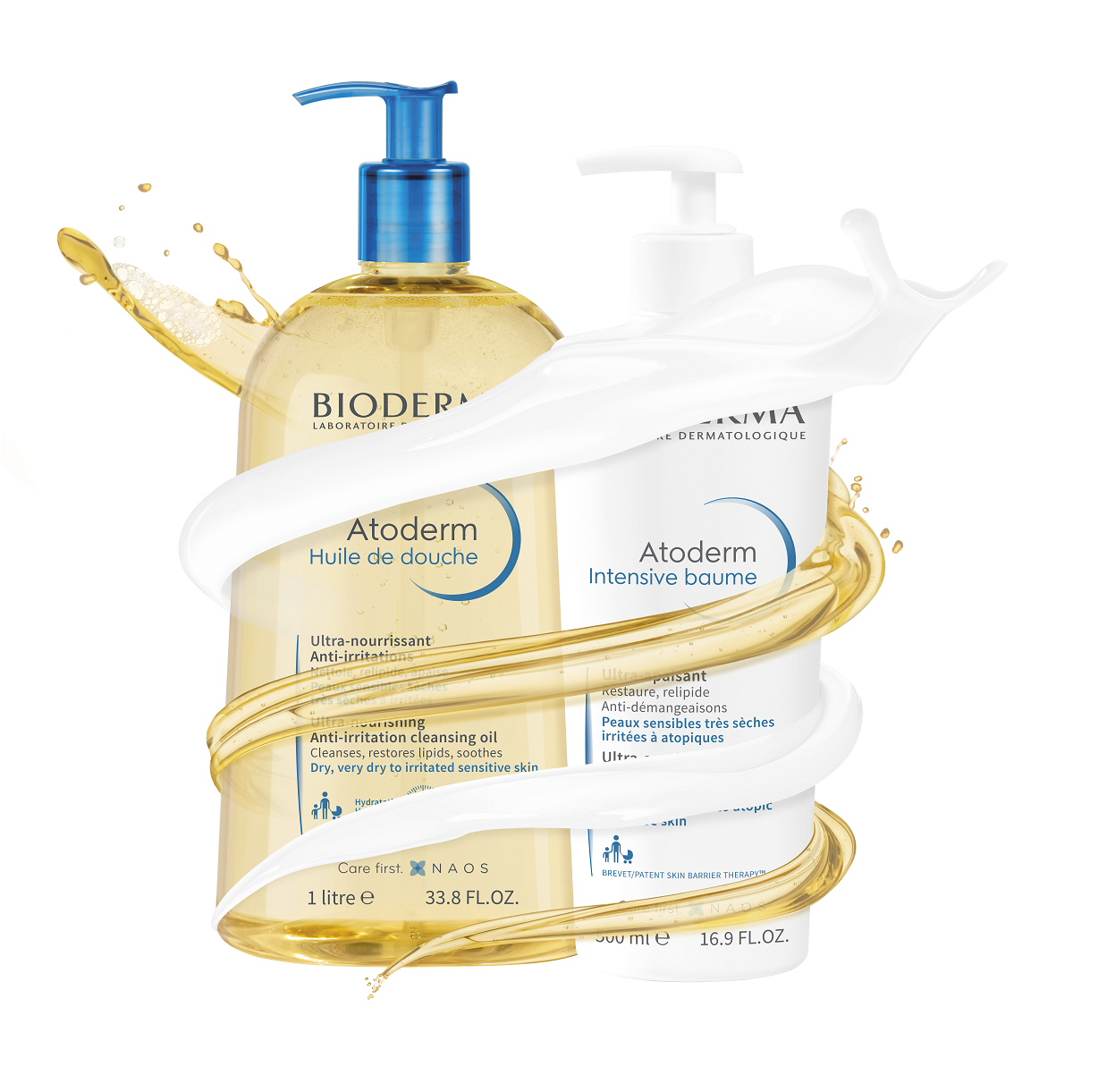 You are a successful woman and you run a company that represents a global brand. How hard was it from your perspective to succeed or was it not hard at all? What is it that you think about as a leader?
It is a pleasure and a privilege to be a part of the NAOS story and to work with top people and products and to collaborate with top experts in the field of dermatocosmetics. It gives me 'wind at my back'. How difficult or challenging something is, it's all a matter of arranging the given situation in your head. I view everything as a challenge and it drives me, every day. In the family, I am surrounded by athletes and through them I have learned that both victory and defeat are an integral part of the game and this should be accepted as such. Every defeat is just an incentive for an even bigger victory!
French pharmacist and biologist Jean-Noël Thorel created NAOS, a company that has been passionate about skin biology for more than 40 years. A set of brands that inspire the skin and complement each other has been created. What is the main difference between your brands compared to others and what is it that sets them apart from the competition?
Eco-biology has been at the very heart of NAOS, from its inception. The foundation of eco-biology is in the observation of the skin, our largest organ, as a dynamic ecosystem that is in mutual and inseparable, continuous connection with the environment. The skin is a reflection of our health status and our inner state. Our mission is to provide it with optimal ingredients and in optimal quantities, through our products, and thus teach it to function independently and properly. Instead of treating it excessively and unnecessarily.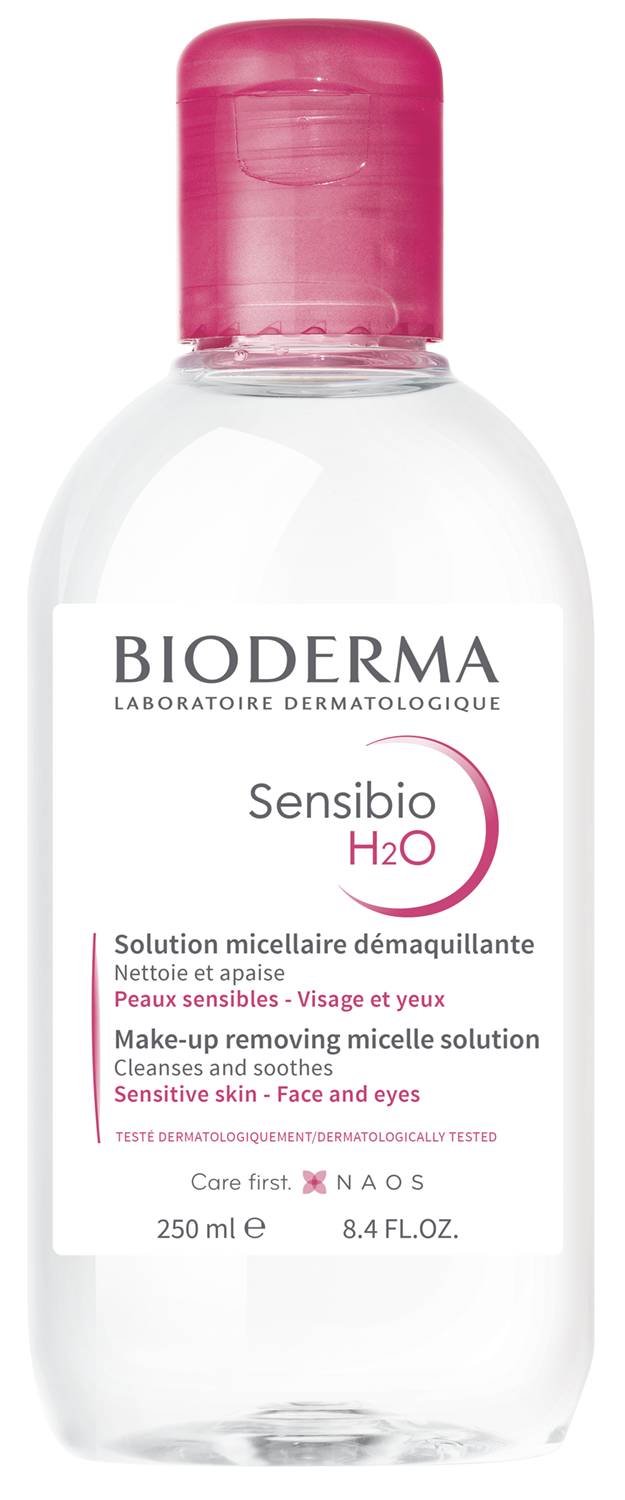 Bioderma products are classified in the group of dermatocosmetics, and contain natural ingredients and components isolated from the extract of medicinal plants, the effectiveness of which is clinically proven. Each product passes 125 quality tests. How important are such details to you and how important are they for the final product? To what extent does the end consumer recognize this?
I am glad that you have asked me this question and I am glad that you have noticed this important detail. All our products are made in France and pass a number of quality tests. In our formulations, we use only active ingredients and only those of satisfactory purity and in optimal amounts necessary for the normal functioning of the skin. Out of a total of about 50,000 ingredients available for cosmetic formulations, NAOS has selected only 600 for its products, guided by strict criteria that guarantee the best level of safety for skin health, human health and a healthy planet. In addition, patents in our products make a difference, and are a guarantee of our quality and efficiency. Currently, NAOS has 70 registered eco-biological patents. All our efforts and perseverance at only the best, are recognized by the experts and our end consumers.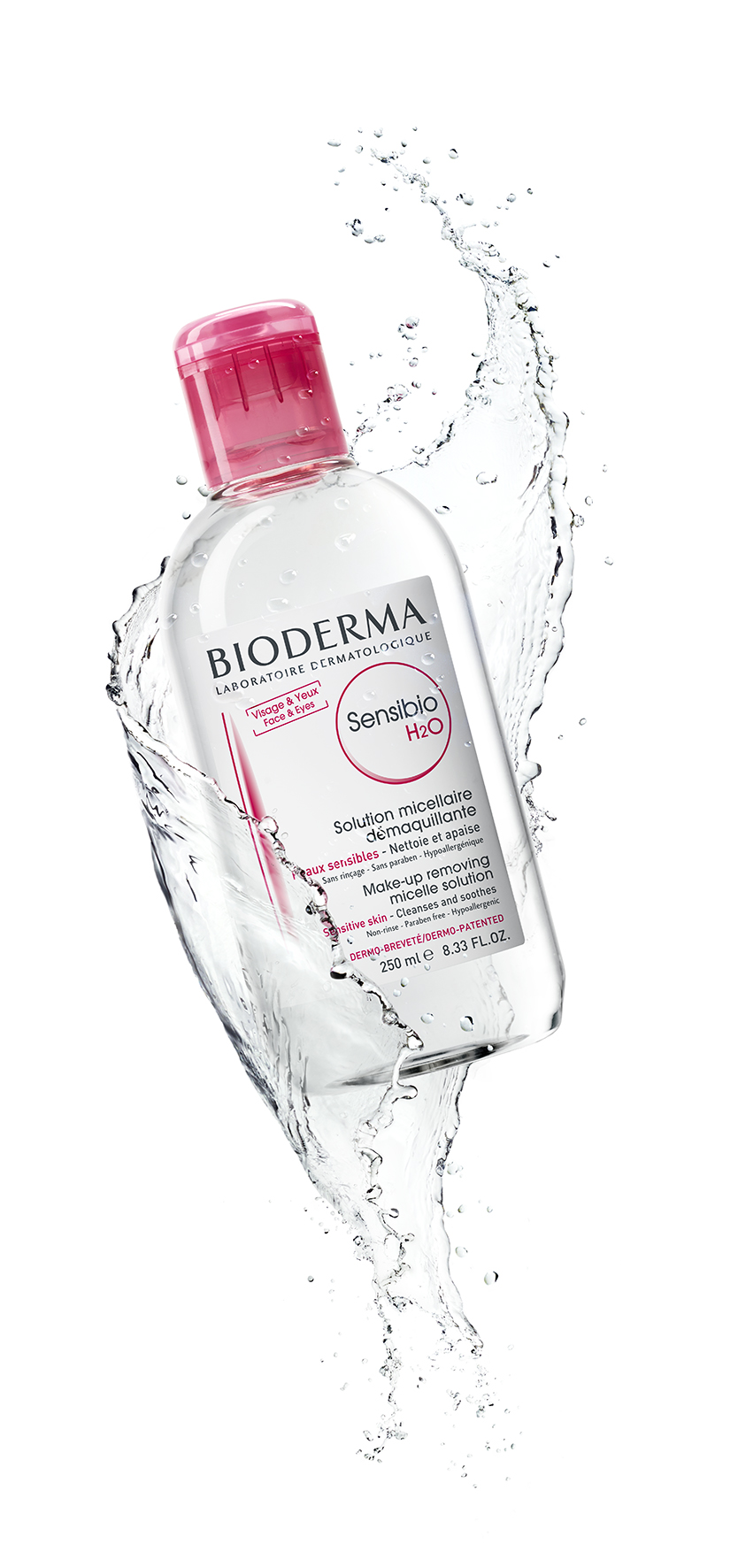 Sensibio H2O, 25 years of the first micellar water in the world, is your world-class product. How hard is it to produce similar revolutionary products after such a great success?
Yes, Sensibio micellar water is the oldest micellar water in the world, and it is celebrating its 25th anniversary precisely this year. I would dare to say that it was a real example of the vision of one passionate scientist. Today, 25 years later, Sensibio micellar water remained the flagship of Bioderma brand, and maybe even a brand for itself. An interesting fact is that one micellar water is sold in the world every second! … Micellar was just the beginning, research and development and visions in Bioderma never stop, so today we have a lot of excellent and recognized lines and products in our range.
What would be your message to all the leaders, and what is the one thing they should never forget in business?
Primarily to be and remain a human being, with all their virtues and flaws… And find some "exhaust" of their own, and a source of energy – for example, I have been running intensively for a significant number of years.