Text: Žikica Milošević
Art comes in many forms, and including street art. And when one of the creators of the graffiti scene is at the same time as a wine expert – he becomes a multiple symbol of Zagreb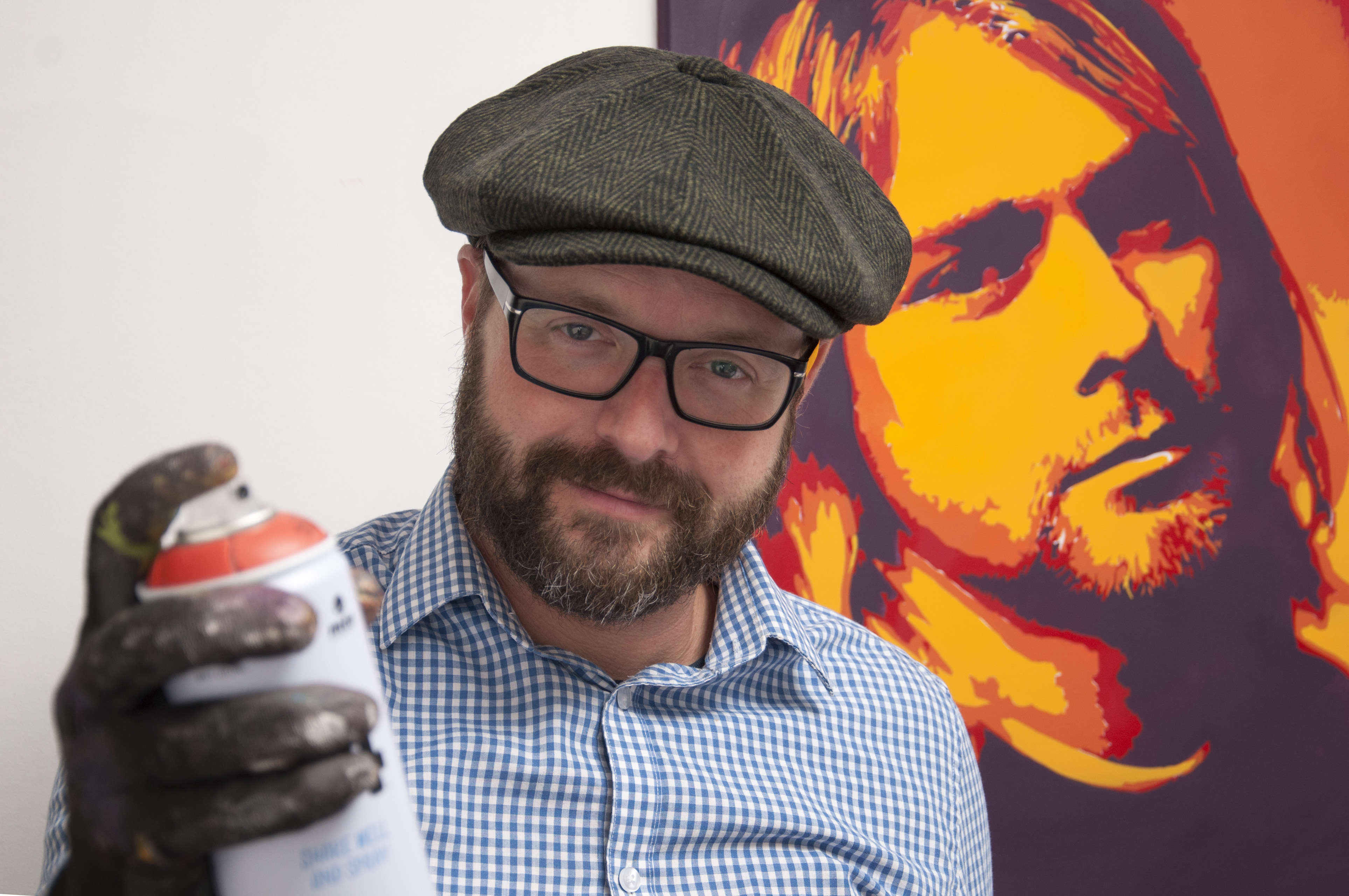 Krešimir Golubić – Leon (GSK) was interested in art graffiti in the mid-80s when the first works appeared in Zagreb. Spray takes the first time in 1987, but the real beginning of dealing with graffiti was in 1992 after visiting Berlin. Three friends are launching one of the first graffiti teams in Zagreb – GSK Crew (1993), as well as the first graffiti magazine in this part of Europe – the world-famous ZGBKAOS magazine. Today he is a member of the Croatian Society of Fine Artists since 2020 and one of the leading graffiti and street art artists in the country.
1. You have positioned yourself as a leading graffiti artist in Zagreb. How difficult is it to be a hyperrealist artist and having a street credibility concurrently?
Okay, right now to say I'm among the first, if not the first graffiti artist of the second generation of Zagreb graffiti writers. For the first time I took the spray in hand in 1987, but my graffiti career began in 1991/92. On the graffiti scene I really did write, illegal and legal graffiti travelled all over Europe and have been writing in many cities. With my colleagues I worked at graffiti ZGBKAOS magazine that was published from 1995-2001. and today I do graffiti workshops, organize child graffiti birthday parties, I am currently preparing my own exhibition… and am I the lead artist? Rather not though, they are young forces, fresh blood and ideas… I currently work beside classical graffiti stencils, too i.e. I am active in the part of the scene that popularly likes to be called Street Art nowadays. Stencils are Wall-painted pictures that are made by cutting of gaps in template… Hyperrealism is not present with Stencils, and street credibility has been raised for years…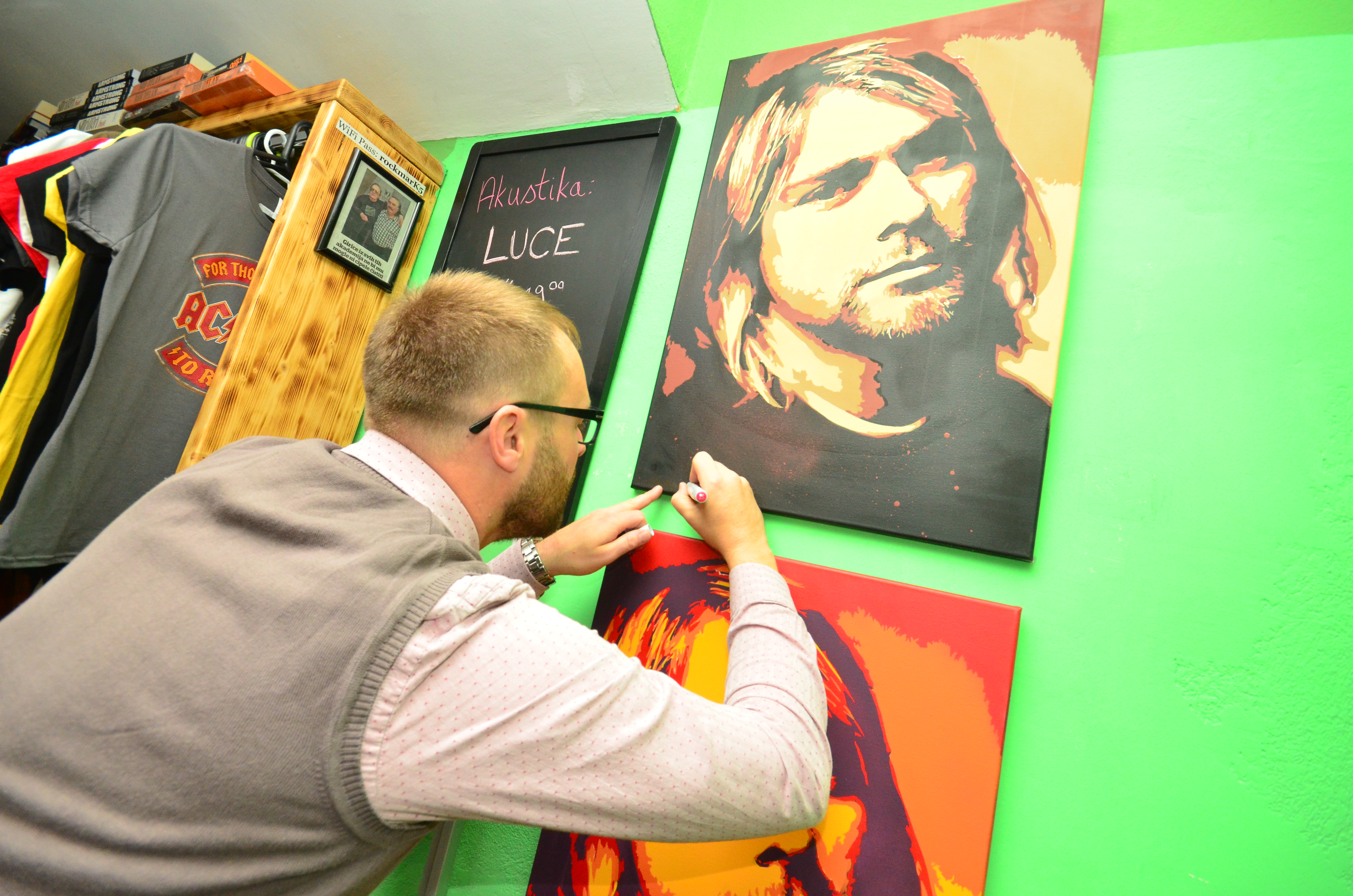 2. Who is your role model? Banksy or are you more orientated to the graffiti street school?
There are many role models, and Banksy is really one of the Top World Names of that other part of the scene – Street Art. I love both movements, as the street school, or classical graffiti in big letters, tags and writing own name, maybe in terms of the message – I was here… but I love Street Art – that is stencil graffiti, and all the forms of street art. In today's age of Internet where everything is very easy and quickly available, I stumble upon so many good works by various street artists that makes it difficult for me even to count them all.
3. Why rock & roll for an inspiration? It is obvious that the musicians theme is dominant across your works.
Music has been significant in my life at all times since puberty and finally to this day when I go to concerts and festivals with my children where I have the opportunity to tell them about how it was before and that it was better… Eh, I got really old .. Actually it's all in Rock'n'Roll… Sex-Drugs-RnR… Isn't it so? Very inspirational… some of my favourite stars I have decided to perpetuate myself in the works and I had an exhibition in 2016 that I named "Rock'n'roll will never die"… stars never die. In 2019 there was a new exhibition called "Punk's Not Dead"… just like graffiti…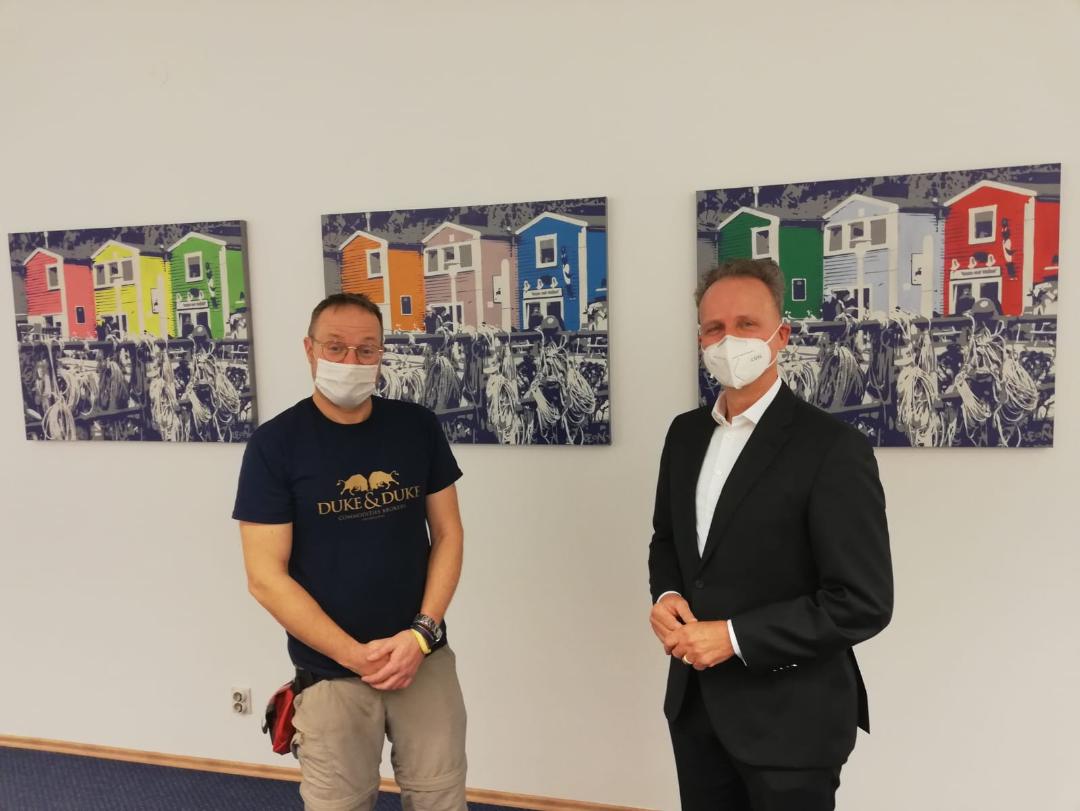 4. You are also a great wine connoisseur – talk to us about this part of your work and personality.
I just love to enjoy (occasionally and moderately) having a glass of fine wine… it's been 13 years since I actually record, more exactly record what I drink so I have collected a fair amount of impressions about the wines I drank. Not only do I write but I also collect wine bottle labels… yes, yes… I succeeded in removing every or almost every label and in keeping it along with a couple of sentences that I wrote… The catch is when my friends are asking what we did drink 7-8 -9 years ago??? I just look in the archive and recall what we were drinking, what kind of wine it was there and who was present… maybe this looks like a diary of a covert drinker to me… And I managed to link graffiti and wine… but that's another story… graffiti are always here. Right at the beginning of the year, my colleague Modul 8 and I painted the famous Lunika winery from Kanfanar in Istria.
In the fall of 2019, you made an exhibition in a famous Greta gallery. Just when the good things started, the prospects of exhibitions in Australia and the like, everything closed. How did you survive the pandemic? What happened and what are the plans for the future?
Yes, in 2019 I had a solo exhibition at the GRETA Gallery, which unfortunately is no longer working because it was severely damaged in the Zagreb earthquake. At the beginning of 2020, there will be a closure, but somehow when everything is added up, that corona-crisis year went well. I managed to have two previously arranged group exhibitions in Australia, three in Germany, two of which I personally attended, and last autumn a large solo exhibition at the Photo Gallery in Ljubljana. In fact, everything turned out well. Plans? This year it should have two exhibitions in Pula and Maribor, and one smaller one in Zagreb in April. I work and create a lot and in fact I am constantly on the move… I use to say sometimes: There is no rest while the renovation is going on!