The Croatian National Tourist Board presented a new design stand
Today, the world's largest ITB tourist fair is opened in Berlin, where the Croatian National Tourist Board is presented  a new design stand which be used until 2022. Minister of Tourism Gari Cappelli and Director of HTZ Head Office Kristjan Staničić will meet at the fair to meet with numerous important partners from the German market during the Berlin Fair, such as Jet2com, TUI, Expedia, Olimar, Germania, Eurowings, Condor, Thomas Cook Germany and others.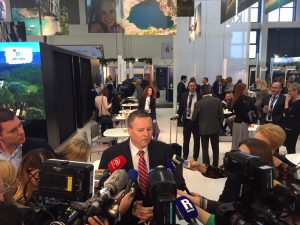 "Croatia is today one of the most attractive tourist destinations in the world, and in order to maintain the status of a tourist destination, we need to keep up with the trends and continuously strengthen the recognizability of the tourist market. That is why in the promotional segment, Croatia has to be presented through an appropriate contemporary visual concept that will attract tourists from all over the world. Of course its contribution to the quality of visual identity is certainly contributing to it. The new stand is dominated by the furniture produced in Croatia, and with the new design we are re-creating trends and proving our creativity and innovation, "said Staničić, emphasizing the importance and promotional activities of the German market. "The importance of the German market and the German guests is confirmed by the fact that the most resources available for marketing activities are investing in this market," Staničić concluded.
"Positive reactions of visitors to the ITB fair confirm the position of Croatia as a hit of a tourist destination.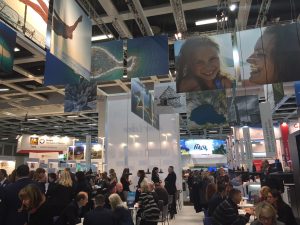 In 2018 we expect almost three million guests from Germany, and we are focusing on an even better direct airline connection between our countries. This year, we expect over twenty new airline lines from Germany to connect many destinations in Croatia with Germany during the twelve months, "Minister Cappelli pointed out, adding that a great focus on further promotional and development activities will be on the stronger development of selective forms of tourism such as which are health, cyclo, eno-gastronomic, rural and many others that are very interesting to visitors from this market.