Thanks to the donations from our long-term partners, which include ordinary citizens, corporations and entrepreneurs, children and young people, who are under the Association's care, have a carefree and happy childhood.
For 27 years, SOS Children's Village Croatia has been successfully replacing family to children who don't have adequate parental care.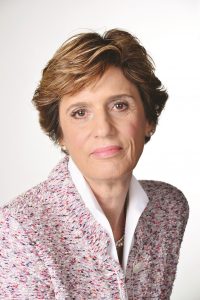 "The children that are given to us to care for at the Village are growing up in a family-like environment, under constant care of SOS mothers who give them all the love they need," says Mariza Katavić, President of SOS Children's Village Croatia Association. "Over the past 27 years, more than 500 children left our care, ready for an independent life. At the same time, it is difficult to estimate how many children we have annually due to a big fluctuation in the number of admitted children and those who are released from our care," Mrs Katavić adds.
1. What principles do you base your work on?
The SOS Children's Village Croatia Association is founded on five main principles – SOS Mother, SOS House, SOS Family and SOS Village. Every child who has been taken in by SOS Children's Village has their SOS mother who forms a close bond with them, ensuring that the child has the necessary security, love and stability. Accepting a child as your own and living with them is a difficult but indispensable and inevitable part of life in SOS Children's Village. That is why SOS Mother is the basic and most important link in the SOS child care system. Children, who together with their SOS mothers, live in one of the SOS homes form an SOS family. Family ties are developed in a natural way, meaning girls and boys of different ages live together as brothers and sisters, while biological brothers and sisters are always placed in the same SOS family. Their house is a family home, and has its own unique atmosphere, dynamics and routine. Children who live under the same roof enjoy a true sense of security and belonging. Children grow and learn together, sharing the responsibilities, the joy and the sadness of everyday life. SOS families live together, building a supportive environment where children can safely play and make friends. Families exchange experiences and help each other. They also live as integrated and active members of the local community.
Thanks to their families, the Village and community, every child learns how to actively participate in society.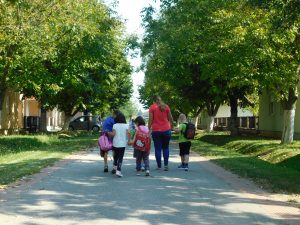 2. What else do you offer to children, apart from a warm and encouraging environment? What would you like to offer to them, but you lack funds to do so?
Thank you for this question because it highlights the fact that our biggest needs are closely tied to settling all those costs associated with a smooth running of our entire system of caring for children and youth. Our priority is to obtain enough funds for the daily overhead of our 30 SOS families and four SOS youth communities, and ensure salaries for all our employees – from SOS mothers and psychologists to the Village repairmen and educators – without whom such a system could not exist. Thanks to the donations from our long-term partners, which include ordinary citizens, corporations and entrepreneurs, children and young people, who are under the Association's care, have a carefree and happy childhood. In addition to basic, existential needs and education, our children and young people have the opportunity to go on summer and winter holidays, go regularly to theatre and cinema, do various sports, and participate in creative and educational activities.
3. How is SOS Children's Village financed? Who are your main donors?
SOS Children's Village Croatia operates under the auspices of the social welfare system of the Republic of Croatia for which we receive financial compensation from the state budget in relation to the number of children we have in our care. Most of our budget is covered by donations from citizens and companies, private and corporate foundations, and public funds that we regularly compete for with various projects and activities.
It is difficult to single out anyone from the growing family of donors and friends of SOS Children's Village Croatia because every organization contributes as much as possible – domestic and foreign companies with a large number of employees, small businesses, companies from Slavonia, Istria and Dalmatia. We are especially proud of our long-term partnerships. You can see the list of our major donors on our official website – http://dop.sos-dsh.hr/ .
4. The list of companies that have been helping you is quite long. What forms of cooperation do you offer to the business sector?
In collaboration with companies, we always align our mission and vision with theirs, especially if they have a defined socially responsible policy. Along with financial donations, we also offer cooperation through the cause-related marketing model, product and service donations, and corporate volunteering in regard to maintaining the facilities in which our children and young people live.
We also offer a salary donation model to those companies which want to additionally engage their employees whereby the employees of the companies that have partnered with us can personally donate money and in that way, get involved in the partnership via their employer. We also gladly accept donations in products and services. In the last trimester of the year, we offer Christmas cards on sale, in printed and electronic form, which many companies use to replace a slightly obsolete model of buying business gifts with an activity that benefits our children and young people. All these are cooperation formats that we have been working with for many years thanks to our partners who quite often initiate new activities to mutual satisfaction.
5. Every year you prepare a list of required investments. What do you need the most this year and how can companies help you with that?
Our needs are both the same and different year-on-year. We use more than 50 facilities in our work that need regular maintenance to ensure a safe and healthy place for our children and youth to grow up in. After 27 years of operations, the SOS family houses in our Village are painted every year, bathrooms are renovated, and outdated furniture and home appliances are replaced. This year, in SOS Children's Village Ladimirevci, we are going to paint as many as 11 SOS family houses. Ten of them will get new tiles and seven will get new parquet floors. In SOS Children's Village Lekenik, we are focusing more on replacing the outdated furniture, especially that in the homes of our SOS families.
6. Easter holidays are upon us. How often do citizens and companies call you up to order cards from you?
Our greeting cards are a product of a child's imagination and as such, have been winning over the hearts of our citizens for many years. They are special because they are unique to each child. The greeting cards are a product of children's artwork on silk, which is reproduced on paper and printed. We have a variety of themed greeting cards, and the most popular cards are Christmas ones. So every year, on Christmas and New Year's Eve, we come out with a new greeting card. Also, there are greeting cards that people often order for special occasions such as weddings, birthdays or some other major celebration.
7. When they turn 18, children are required to leave the Village. Can you help these children with the transition from their childhood years to becoming working citizens and having an independent life?
Children and young people who are in the care of SOS Children's Village Croatia do not leave the Village when they turn 18 years of age. This is what sets the family-type of care we provide apart from others. Children who grow up in SOS Children's Village stay in SOS homes during their elementary schooling, under the constant care of SOS mothers. Upon completion of elementary school, they go to SOS youth communities, located in Zagreb, Velika Gorica and Osijek. There they live with other young high school students and under constant supervision of educators, they learn how to live alone. After finishing high school, some young people remain in our care and enter the semi-independent living programme. They are housed in flats owned by the City of Zagreb which are given to our Association to use. They stay there as long as they feel confident enough to venture out on their own and find a job with decent earnings. We also have many successful students who, during their education, have received various scholarships.