NEM Dubrovnik 2021, a TV market with a spectacular view on the Adriatic, has for the eighth time gathered world renowned players of the TV industry. More than 500 visitors, panelists and prominent speakers gathered at Dubrovnik Palace Hotel at the beginning of September and discussed about new trends and media evolution after a year that greatly influenced the media. Besides successful companies and industry leaders, NEM Dubrovnik 2021 was supported by the Ministry of Culture and Media of the Republic of Croatia and minister Nina Obuljen Koržinek.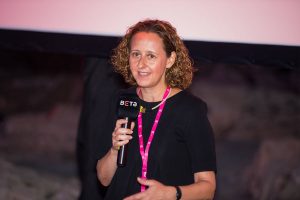 Apart from the organizer of the event, Croatian TV and marketing agency Mediavision, the visitors were also welcomed by the veteran of the TV industry Pavel Stanchev (TV2 Media Group) who reminded on the viewers' satisfaction as an ultimate goal for all the participants: representatives of Pay-TV channels, FTA channels, streaming services, telecom operators and other TV services providers, as well as producers, directors, writers and other members of the audiovisual industry.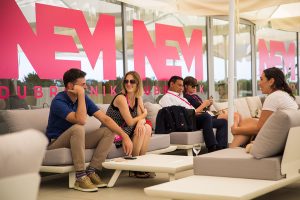 Except for numerous panels and presentations, and contact, experience, and knowledge exchange, NEM Dubrovnik 2021 also served as an ideal platform for premieres and exclusive presentations of new TV content. For example, the world premiere of "Silence", the series which was developed in the coproduction between HRT, Croatian production company Drugi Plan, German Beta Film GmbH, international movie company Star Media and Ukrainian streaming service Oll.tv.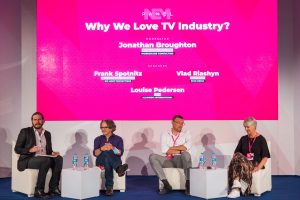 On the much-anticipated panel Why We Love TV Industry?, speakers were TV industry veterans – writer and producer of the popular show "The X-Files" Frank Spotnitz (CEO, Big Light Productions), Louise Pedersen (CEO, All3Media International) and Vlad Riashyn (President, Star Media) who explained how local content can, with the help of streaming services, become a world hit. Panelists also commented on the virtual reality as a potential future of the industry and on the responsibility for the production of quality content and stories that can change the world.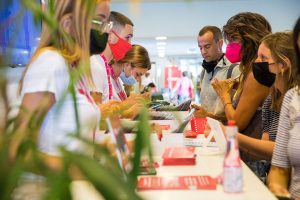 How will the future of sporting events broadcasts look and is watching games on linear television a thing of the past? DAZN, a leading world sport streaming service claims just that as they presented their plans and visions on NEM Dubrovnik 2021, and the discussion continued on the panel Is Streaming the Future of Sports?
On the set of presentation named TV Tech Showcase, technology experts from several global companies shared their knowledge and experience and explained key strategies which they apply to their customers. British company Synamedia with offices around the world, American WhipMedia and BitMovin, and Polish SeaChange answered one of the key questions: how to monetize content in an environment that is constantly changing?
On NEM Dubrovnik 2021 there was also talk about keeping the audience's attention, do OOT giants offer best content and which tools and technics do they use and which is more interesting: new and more expensive content or the favorite one but already seen?