At the end of January, we present you a new issue of Diplomacy & Commerce magazine, No. 29.
About the content below.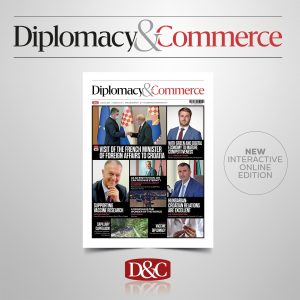 In the new issue, we bring you exclusive interviews with Tomislav Ćorić, Minister of Economy and Sustainable Development, H.E. CSABA DEMCSÁK, Ambassador of Hungary to the Republic of Croatia, Klaus Albrecht Schröder Director General of the Albertina  Museum in Vienna,  Anton Kovačev Head of the European Investment Bank Office in Zagreb, awarded publisher of the best textbook in Europe, Dalibor Greganić CEO Profile Klett. Porsche Croatia  present you novelties and plans foe 2021.How PBZ helped the quake-hit area. and resd  the regular columns and author's texts of our collaborators. Enjoy!