Porsche significantly increases its electric share and achieves a robust level of deliveries in 2020
Last year was challenging for the entire world. In the automotive industry, the pandemic clearly showed who's done their homework. Porsche delivered a total of 272,162 new vehicles worldwide last year, just three percent below a record-breaking 2019. In this respect, the sports car manufacturer benefits from its strong global positioning.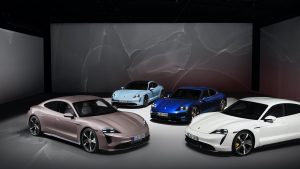 The corona crisis posed a great challenge from spring 2020 onwards. Nevertheless, we were able to keep deliveries comparatively stable for the year as a whole," says Detlev von Platen, Member of the Executive Board for Sales and Marketing at Porsche AG. "Our fresh, attractive product range, the successful start of the Taycan as the first all-electric Porsche and the charisma of our brand – all this contributed to this positive result despite the difficult times."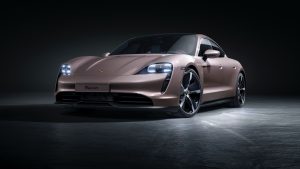 More than 20,000 deliveries of the electric sports car Taycan
Taycan deliveries totalled 20,015 in 2020, despite a six-week halt in the production just as the new model was ramping up and many markets were planning spring premieres. The goal was to sell 20,000 Taycans and it was achieved despite the coronavirus.
In Europe, one third of Porsche cars were delivered as electric vehicles, half of them fully electric and half as hybrids. Compared to the previous year, this is an increase of 60 percent. This shows that Porsche's electric strategy is working. They have succeeded in transporting the sportiness typical of Porsche to the new electric models. The all-electric Macan will be the next big milestone. In 2025, around 50 percent of the Porsche cars will be electrically powered. The majority of these will be fully electric sports cars, with the remainder being sporty plug-in hybrids.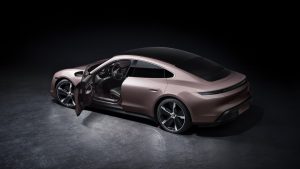 New all-electric entry-level for the most innovative car in the world
Thanks to a total of 27 new developments, the Porsche Taycan is the most important innovation driver in the global automotive market. 13 of these, or almost half, are world firsts.
The feedback from customers and experts when it comes to Taycan is very positive, and it is declared as the most innovative car in the world. So the fourth variant of this first Porsche all-electric sports saloon was the logical step. The new model lines up alongside the Taycan Turbo S, Taycan Turbo and Taycan 4S. It features rear-wheel drive and is available with two sizes of battery.  The starting price in Croatia will be HRK 681,500, and it will for sure be one of the most wanted vehicles even in 2021.
Please contact Porsche Centar Zagreb for more information.
Porsche Centar Zagreb
Velimira Škorpika 21-23, 10090 Zagreb, Croatia
0800 0365
info.porsche@porsche.hr