Croatian market definitely doesn't lack in retail parks and shopping malls, but the future might bring their repositioning and expansion of their offer. Introduction of Euro to Croatia might be one of the factors that could bring mid-range and high-end brands to this market.
 Croatian market has been rather saturated when it comes to shopping malls and retail parks, and I believe that there isn't much room for development of new projects in the retail sector, states Paul Merdzo, Director of Supernova Group, which has been very active in acquisitions on the domestic market over the past several years.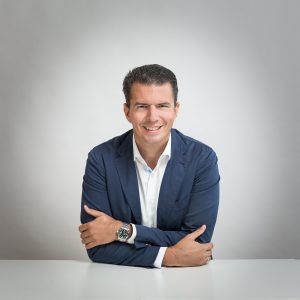 Merdzo thinks that some parts of Croatia still have potential, so this spring the company will open the Supernova Požega Retail Park. But, as our interlocutor added, "in general, I think that there won't be any major changes in the retail market in Croatia. What we can expect are changes in the quality and size of the offer in the existing malls in accordance with expansion and brand development strategies", Merdzo adds.
Which customer segment is your target, and what are the main economic drivers that affect this market segment?
 Our portfolio includes different categories of shopping malls, where we target different customer segments. Market segment isn't defined only by the type of building, but also by the location, consumer habits and their purchase power.
Before the construction of any structure, we conduct a deep analysis of this market and design concepts adapted to customers who gravitate to a particular centre. Retail parks are practical centres that customers visit because they want to do their shopping fast, with parking available immediately in front of the store. In shopping malls like these, customers are generally most price sensitive, so the malls are located mainly in smaller towns and suburban settlements.
On the other hand, shopping malls have a wider offer and additional contents aside from just your typical shopping. Such is our Shopping Centre Supernova Zadar, which spreads on 40,000 m² and aside from 160 stores its offer includes a gastro oasis, the so-called food court, a large playroom and numerous events and contents for the entire family throughout the year.
Our portfolio also includes several non-typical retail facilities downtown Zagreb, like the Branimir Mingle Mall and Centar Kapitol (which is currently under reconstruction), where customers satisfy the needs they cannot meet in a typical shopping mall. These customers are not price-sensitive because aside from the specific/narrow segmented offer, the thing that's also very important to them is the entire atmosphere of the mall itself, interior decoration and the destination experience.
If we were to assess the Croatian market according to the present and upcoming brands, where would you put it? Are these lower mid-range and high-end brands?
 The Croatian retail market is highly developed in the discount and mid-range segment, high-end brands aren't interested in this market due to its small volume and customers' purchase power, but we see opportunities to open up this market to upper middle class brands in the future. One of the factors that will influence this will certainly be the introduction of Euro.
You carried out a number of acquisitions in the previous period? Where is your know-how superior to your competition?
It's true, we were investors over the past years, focused mainly on acquisitions, and our strategy will continue to follow that path in the future, and developers' know-how certainly helped us develop. It's certain that our advantage, or know-how comes also from the fact that we have in house personnel in the field of finances, law, construction, leasing, marketing, real estate management – all high quality professionals with international experience, because most of them are working on several markets in the region. We also manage all our buildings through our sister companies.
On the other hand, unlike the other investors in the retail business, we are completely privately owned, which means that we are extremely flexible and fast when making decisions, and this is largely one of the key competitive advantages.
You also have your business interest in hotel construction. Where is the market niche here you believe could have a good value?
Our focus and our key market is the retail business, but we have been monitoring the hotel market for some time already, and we are interested in greenfield investments in Zagreb, Split and Rijeka. We believe that upper middle class business hotels – 4 stars, have the biggest potential.  A very successful project is definitely the Canopy by Hilton Hotel within our Branimir Mingle Mall, which proved to be an excellent location for this market segment.
You had a strong rise on the Croatian market over the past few years, what are your plans for the future?
 Supernova Group currently owns 14 operative projects, occupying an area of around 260,000 square meters, and we are currently the leading company in terms of the leased area and the number of owned shopping malls. Our centres employ around 6,500 people, and the total value of Supernova Group's investment in Croatia is more than 420 million Euro.
We entered the Croatian market over 10 years ago through greenfield investments as developers of retail parks, shopping parks and shopping malls under the Supernova brand, and over the past years we focused on acquisitions, and one of the most relevant acquisitions was the purchase of existing malls in Zagreb: Garden Mall, Cvjetni, Branimir and Centar Kaptol. Aside from development of our Supernova brand, we focused our forces on designing new brands in our portfolio, the latest being Branimir Mingle Mall – we conducted a complete rebranding and repositioning on the market with this one. We are currently in the final stage of construction of a retail park in Požega which is to be opened in April. An extremely significant project in our portfolio is the Centar Kapitol, which is still in the renovation process, and its opening is planned at the end of this year. We are still monitoring the market, and we are interested in new takeovers, so if a good business opportunity should appear, we will accept it.
The segment you operate in is work-intensive, and it also requires compliance with high standards. How do you rate this market in that segment?
If your question refers to the quality of workforce, it is in no way different from a central European country like Austria. We are proud of our excellent team which is very experienced and motivated, and they successfully wrote the story of the Supernova Group over the past 15 years. Their knowledge, competencies and skills in different markets are certainly the greatest resource of this company.