Despite the constant challenges of crisis communication and crisis situations, the key to the success of any company brand, politician or company management lies in the transparency of communication.
As regional and international experts communicate, they will speak at the leading specialized conference for public relations, which will be held from 01.-04. June is held at Terme Olimia in Podčetrtek.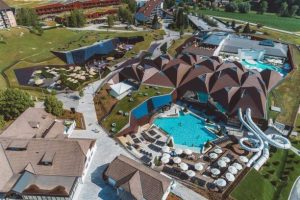 The conference will be opened by Francis Ingham, President of the PRCA (Public Relations and Communications Association); Chief Executive Officer of ICCO (The International Communications Consultancy Organization); The CEO of LGComms, and participants will expect a total of 17 lectures, 4 workshops and one panel discussion.
As part of the conference, the Pro Pr Globe Awards will be held, where the winners of the year 2020 will be awarded.
That is how he will receive the award from Slovenia; Ksenija Benedetti, Judita Vrečar, Boris Črnič, as well as the town of Žalec as Vision City.
Melina Kamerić and Nino Ćorić from Bosnia and Herzegovina, Dragana Crvenica and Olivera Djukanović from Montenegro, Irena Kurtanjek and Dražen Dumančić from Croatia, Grzegorz Szchapanski from Poland, Fabio Marando from Italy, Dick Fedorcio, David Holdstock and Eva Maclaine will also receive the award. from the United Kingdom, Maribel Königer from Germany, Dušan Marković from Macedonia and Carlos Chaguaceda from Spain
In addition to the recognition, the winners will be presented with unique statues made by students of the Academy of Applied Arts of the University of Rijeka.