Maliqi Group is announce new serious investments in Croatia with its new company, West Development, which is based in Croatia, the EU as the latest investment in the real estate industry. Maliqi Group with 10 existing and prestigious companies are synonymous, an example of market leaders and operating according to world trends in Macedonia, Kosovo, Albania, Germany and Croatia.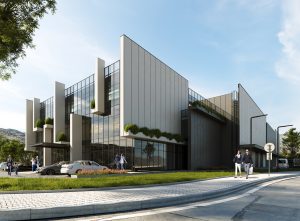 That the region is inspiring for economic investment, even during the Covid-19 and post-Covid periods, is confirmed by the Maliqi Group, based in North Macedonia, an organization that has already begun its major investments in Croatia.
Two projects are already underway in this company, the first of which is San Llorenzo Villas and Apartments in Umag, Lovrečica, one of the most prominent tourist destinations. On an area of 16,700 m2 will be offered luxury villas for sale and rent. Another also in Umag, Umag City Center which is a prestigious housing project with luxury apartments on 7,500 m2. The initial investment capital of both projects is 38 million euros.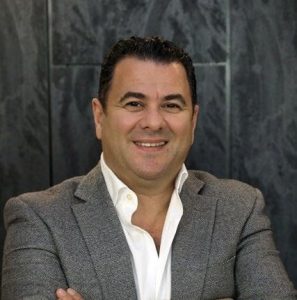 Alban Maliqi, a prominent member of many chambers of commerce and associations, a philanthropist and one of the leaders of the Maliqi family and all family businesses, says the Croatian market is very attractive and safe to invest in.
– It is very important that Croatia now has a competitive, highly educated, qualified and innovative workforce, an excellent geostrategic position, the most modern infrastructure in the region and the Member States. Unfortunately, Croatia has not fully completed the transition to a market economy.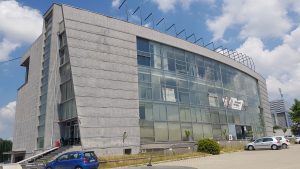 But, fortunately, an increasing number of vibrant, innovative entrepreneurs such as the Maliqi Group run small and medium-sized, sophisticated internationally competitive companies in many industrial sectors in Croatia. I hope that my company will show good potential for growth and that it could improve the Croatian economy and society. I know that our experience in the hotel industry – hospitality will only help and that success is guaranteed, said Alban Maliqi.
Driven by the ambition for new business ventures and the desire to conquer as many markets and customers as possible, the Maliqi Group has expanded its scope of work in several segments such as distribution, real estate and catering.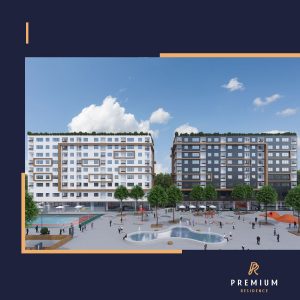 One of the best examples is Premium Residence, a complex in Skopje, the capital of the Republic of North Macedonia. It is one of the most prestigious complexes and the only semi-open.
Guided by the idea of ​​establishing an umbrella to merge all catering facilities into one family, they created the Parkland Hospitality brand, which today proudly integrates prominent catering brands, starting with the prestigious 5-star Park Hotel and Spa, with the latest catering addition – Next Door Park Hotel s 4 stars, both provide top standards and services and are recognized as the first choice of travelers worldwide. Parkland proudly owns one of the most magnificent and excellent restaurants in the region.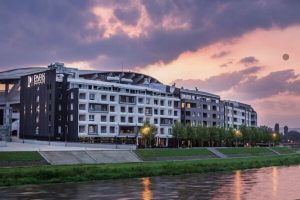 At Restaurant Four, every nook and cranny has its own story and place where food is not just food, but a higher concept of pleasure for all the senses, hand in hand with our very cozy Brick Eat-bar and restaurant, where nothing is ordinary. Fitness and Spa center of premium class, located on 1300 m2 and high-tech equipment, is a favorite everyday place of people who want top service and pure elegance in every detail.
Business history is very important to us. It all started with Gemak Trade, a private trading company founded in 1991.
Gemak was reorganized into a distribution company, with a focus on the domestic market, for products from renowned global brands that it imported. In 1997, it received exclusivity for the import and distribution of brands of alcoholic beverages and cigarettes, and continues to cooperate with them to this day.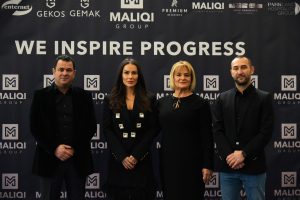 GEMAK has opened a sister company in Pristina, Kosovo called GEKOS, to distribute the same brands in Kosovo. Gekos Group is a leading distribution company and an authorized representative of Imperial Tobacco, which offers the brand's products.
Ten years ago, Gekos was appointed as Kosovo's key economic operator in the fiscalization and tax administration process, and since then the entire Kosovo market has been covered by their fiscal electronic devices with the appropriate service also involved in the project. Gekos has also been the exclusive distributor for Vala's telecommunications market leader in Kosovo for more than 13 years.
In addition to being the exclusive strategic partner of the world's best-selling brands, Gemak & Gekos had expanded its business to real estate and hospitality in the EU market as well.
The investment in Germany, HINDENBURG – Ingolstadt, is a 65 million euro real estate investment project. The 20,000 m2 project represents an outstanding and exemplary approach to the improvement of large residential complexes – especially because the abandonment of surface architectural cosmetics in favor of a scaled solution that was acceptable to residents and improving the quality of floor plans and exterior facilities in Ingolstadt.
But for the end most important thing the values that four hundred employees of the Maliqi Group nurture internally and according to stakeholders are part of the family heritage and are deeply embedded in every business segment.