The Croatian Tourist Board's representative in France presented the Croatian health tourism offer at the specialized Termalies fair, held until 4 February in a representative space beneath the famous Pyramid of the Louvre Museum. This is the largest fair event in this part of Europe that attracted about 300 exhibitors and where Croatia, as a destination for health, SPA and thermal tourism, presented for the first time and provoked the great interest of the gathered visitors.

Termalies also commented on CNT Director General Kristjan Staničić, emphasizing the importance of health tourism as a product that grows at a 15 percent annual rate. "Health tourism is unquestionably important for Croatia as a tourist destination, one of our most prominent products with a long tradition and history and is among the tourist products that will be the focus of the promotional activities of the Croatian Tourist Board. In this regard, we organized an event at the specialized Termalies fair, whereby we presented to French public all important information regarding the offer, regulation and coverage of Croatian health insurance services and the prices for certain health services lower than those in France, "said Staničić, adding that France is one of the most developed European markets when it comes to health tourism.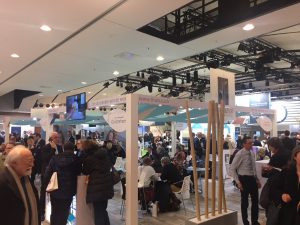 The fair has visited more than 35,000 visitors for four days, featuring numerous European and world spas specializing in the treatment of thermal and / or seawater, as well as for the treatment and rehabilitation of mineral waters and sludges in natural health resorts. Numerous workshops were held at the fair, and Croatia was presented to numerous visitors through the conference "Croatia, a new attractive European destination for health tourism and good physical and spiritual form". All interested visitors to the fair shared new brochures of the Croatian Tourist Board entitled "Croatia, full health" and a list of spas, specialized hospitals and hotels, as well as spa with thermal and sea water.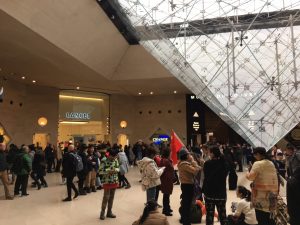 The fact that France is a very powerful market for the development of thermal tourism and other forms of health tourism is also confirmed by Danijela Mihalić-Đurica, the director of HTZ's Representative Office in France. "This type of tourism in France is practiced by almost all categories of people and is by no means the privilege of the rich. Namely, 12 percent of the population every three to six months practiced various forms of health or thermal, thalassotherapy and spa tourism. Bearing in mind the fact of a large number of those who practice forms of health tourism, there is a great potential that Croatia has, along with other comparative advantages, on the French broadcasting market. That is why this fair was an excellent opportunity to present Croatia's tourist offer for which interest exists throughout the year, "said Mihalić-Đurica.
Additionally, we have highlighted the favorable climate, security, high quality of accommodation capacities, very competitive price and quality of services, as well as top professional and medical staff as the main advantages of this tourism vision in Croatia. There were also words about the rich gastronomy and cultural offer, as well as the natural beauties of Croatia, as well as the extremely wide range of sport activities that perfectly complement the offer of health tourism and an additional reason for the arrival of French tourists.