In the heart of Zagreb, there was a second Salon of sparkling wines, which again showed that numerous Zagreb fans like to enjoy the sparkling wine and are delighted to expand their wine-making. There were about 500 guest visitors, true sparkling fans and about fifty journalists. The event was opened by the Ambassador of the Republic of Slovenia, H.E. Smiljana Knez.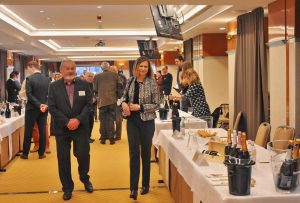 Foto: Julio Frangen
Exhibitors were extremely pleased to note the "new audience", the one who recognizes the novelties on the market, tasting adds additional questions and wants to buy the champagne they like. Ambassador of the Republic of Slovenia, H.E. Smiljana Knez pointed to the importance of such events for good economic and friendly relations between the two countries supported by the Embassy. At the very beginning, the best sparkling wines were declared after a joint assessment in Ljubljana, which was evaluated by two mixed Croatian-Slovenian commissions. Acknowledgments for the highest rated wines 2. Salon of sparkling wine Zagreb were divided into two categories, divided by mr. Sc. Franjo Francem, vice president of the Croatian Sommelier Club.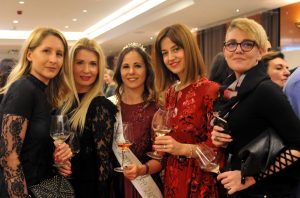 Foto: Julio Frangen
There were 39 exhibitors in the salon, mostly sparkling wine producers from Croatia and Slovenia, with several foreign sparkling wines from Italy, Spain, France and biodynamic champagne – a total of visitors could taste over 100 sparkling wines. The aim of the salon was the promotion of sparkling wines, the rise of wine culture and the observation (growth) of the sparkling scenes of the region with tastings and education. There were also three free workshops in the salon: one with the Legends & Fils Champions, the other with the best-rated Croatian and Slovenian sparkling wines the famous sommelier Mario Meštović, and the third one is played with the glasses of Rogaška glass with wine Graben.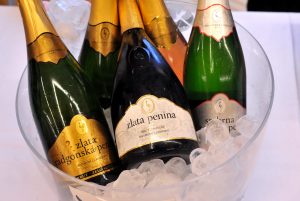 Foto: Julio Frangen
With the Embassy of the Republic of Slovenia, the partners of the 2nd Salon of Sparkling Wine Zagreb are HSK – Hrvatski sommelier club and SelectBox. Support to Salon was provided by the Zagreb County Tourist Board, the partner car Škoda Karoq & Octavia, Radenska water salon, the Grafing printing shop and the shoe store – Högl. The media partner is portal žena.hr. The partner shops that contributed to the salon are: Dežman Mini Bar Zagreb, Wine Bar Basement Zagreb, Wine Bar Wine Bar Bornstein Zagreb, Fidel Gastro Zagreb, Mundoak Čakovec Bistro and Wine Bar, wine bar Wine Fencing, Osijek.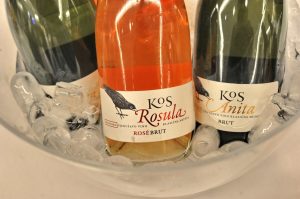 Foto: Julio Frangen
Source: Embassy of the Republic of Slovenia