Ikador, member of Leading Hotels of The World, Virtuoso and Traveller Made, is the only truly luxury hotel on the Opatija Riviera.
We don't see other luxury hotels in Croatia as competition because we have our own special story and we offer a completely different hotel experience than others, Roko Palmic, General Manager of Ikador Hotel, states for Diplomacy&Commerce. Our guests want a specific type of accommodation and are inclined to demand service of the highest level, but in a friendly boutique atmosphere that is very difficult to achieve in bigger hotels, Palmic added.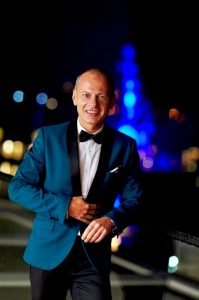 Has the tourism industry recovered after the COVID 19 pandemic and how much has the war in Ukraine changed the plans you had for this season?
The tourism industry recovered very quickly during and after the pandemic, at least in Croatia. The speed of recovery will of course depend on the destination itself and the measures that were in force in certain states, but people in general were eager to travel. As for the war in Ukraine, unfortunately we have felt a significant drop in demand from the markets of Ukraine and Russia, but so far, fortunately, this has not affected our plans since the demand has been offset by other markets. We hope that the situation in Ukraine will end very soon.
What are the indicators of recovery in the hotel industry: number of overnight stays, revenue, everything combined and to what extent do luxury brands "chase after" these indicators (quantity) and how much do they nurture their own special style (quality) …?
The obvious indicators of recovery are certainly the increase in the number of overnight stays and revenue, but our mission is to achieve such natural growth through quality, not quantity. That is the only correct and long-term sustainable way of doing business, because without quality there will be no long-term development and no results. This is especially true for luxury brands that often resort to compromising quality at the expense of fast results. The success of this strategy is visible in the fact that as many as 30% of our guests return several times a year.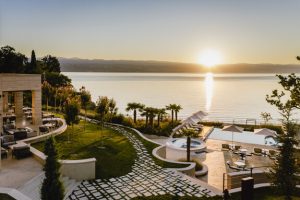 You manage a luxury hotel in the part of Croatia that is considered one of the most beautiful and strives even more to attract wealthy guests. How strong is the competition in that segment and what makes the difference?
Since we are a small country, the Ikador is classified in a slightly wider region of Kvarner, Istria and Croatia. Our target group of guests is looking for something more than luxury buildings, as well as exclusive activities and services that follow their requirements. The Ikador is a unique boutique resort, offering an entire spectrum of additional content to its guests with only 16 rooms and suits, ranging from its own fine dining restaurant, to the spa centre located on the entire 3rd floor of the hotel, then we have several bars, outside pool, private beach, mini golf court, bocce court, but we also offer several exclusive private excursions that we organize in collaboration with local partners. Besides this, the Ikador is also unique for the fact that it is one of just 7 official Riva Yacht destinations in the world, and in addition to our own Riva Aquariva ship, we offer our guests a specially decorated pool bar and private Chef's Table space designed and furnished by the designers of legendary Italian Riva ships.
The Ikador hotel is an example of superior luxury and atmosphere in every segment. How difficult is to achieve this and how much effort you put into it?
The Ikador is a hotel that primarily attracts attention due to its ultra-luxurious decoration, but our guests are used to such luxury and they have it at home. The real luxury of the Ikador Hotel lies in our service. Although many use this term easily, the Ikador provides a highly personalized service in the true sense of the word, which is always anticipatory and friendly. We want the guest in our hotel to really feel at home – but even better. The guests have at their disposal over 45 staff members who cover our 16 rooms. Offering a highly personalized and anticipatory service is an extremely difficult and time-consuming process that requires a lot of effort and even more education and training.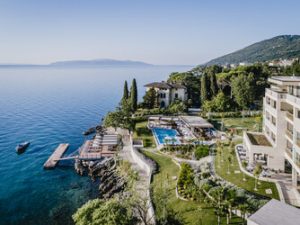 Who are you addressing and who are your guests in the end? What makes them specific?
Our guests are people with the biggest purchasing power, mostly company owners, board members, doctors and others, and as far as the market is concerned, Germans and Austrians are naturally in the lead, followed by the British, guests from USA, and until recently – Russians and Ukrainians. We are very glad to see a large increase in domestic guests, especially in the low season, and guests from neighbouring countries like Slovenia, Hungary and Serbia.
These are very demanding guests, but once you gain them with quality, they remain loyal forever. We are very pleased to have an impressive number of regular guests with whom we cultivate a truly friendly relationship, and there are often tears at check-out. That's when we know we are doing something good. And our numerous awards support this. Although we opened our doors in 2019, for the 3rd year in a row we can boast of numerous awards from various platforms as the best rated 5* hotel in Croatia according to guest reviews.
A long season is ahead, and one should always strive to be different. You know this, so tell us what novelties are you preparing and how are you trying to animate your guests?
For us, the season lasts all year round and throughout the year we try to provide our guests with something more. We do our own spa, gourmet, sports and destination programs, and there is also our Maestro – guest experience team that arranges personalized itineraries for our guests. Throughout the year, we offer a rich calendar of special events in our Nobilion restaurant for hotel guests and outside guests, and this spring, for example, we had a special edition of our gourmet series Game of Chefs, where we hosted Chefs from Michelin restaurants, and there are also the well-known wine nights where we want to bring the best Croatian wines and sparkling wines closer to our guests. During the summer season we will also have a rich calendar of events with a focus on gourmet and wine nights at the Nobilion restaurant, Riva Lounge evenings with DJs and Riva boat rides, as well as many other events.