We are experiencing the deepest recession since the Second World War.
The pandemic has negatively affected bilateral trade between Austria and Croatia in 2020.says Sonja Holocher-Ertl , director of Advantage Austria Zagreb. But, despite the crisis Austrians are the biggest investors in Croatia today with currently more than 4.6 bn Euros invested and thousands of jobs created and secured, says Holocher-Ertl.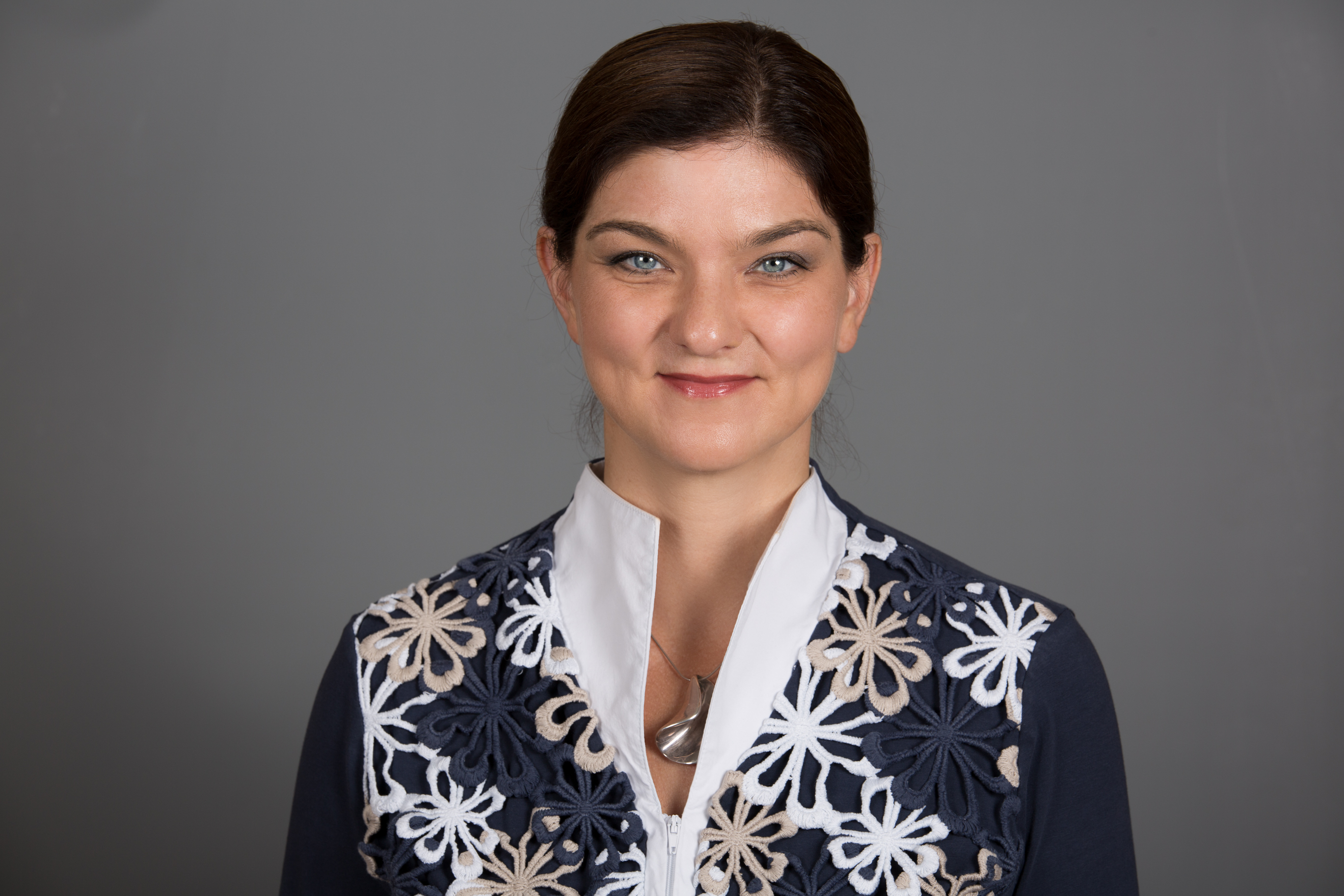 Before the beginning of the corona pandemic, Austrian exports broke the magic limit of EUR 150 billion, of which EUR 1.3 billion are goods and services exported to Croatia. How much has the crisis that has lasted for almost a year, affected that number to stagnate, decrease or even increase?
The pandemic has negatively affected bilateral trade between Austria and Croatia in 2020. We do not yet have the final numbers for 2020 but in the first three quarters of 2020 Austrian goods exports to Croatia declined by 9.6% compared to the first three quarters of 2019 and Croatian goods exports to Austria by 6.4%. However, the numbers for the first half of 2020 were even worse than that. So bilateral trade already improved in the 3rd quarter and I'm hoping for further improvement in the 4th quarter. Services exports suffered even more because of the strong tourism component. Austrian services exports to Croatia fell by 16% and Croatian services exports to Austria more than halved in the first three quarters.
However, I'm optimistic that bilateral trade both in goods and in services, will recover much faster than after the Global Financial Crisis. It won't take years again to reach the 'magic threshold' of 2 bn EUR worth of bilateral trade in goods between Austria and Croatia.
Did the structure of investments change and what areas are most interesting to Austrian investors?
Austrians were among the first to invest in Croatia, helping to develop the Croatian economy in many industries. Be it banking, telecom, tourism, transport, logistics, trade, infrastructure, construction, consulting or manufacturing, Austrian investors have been contributing actively to the economic development in Croatia. Hence, it is no wonder they are the biggest investors in Croatia today, with currently more than 4.6 bn Euros invested and thousands of jobs created and secured.
Interestingly, we do not see too great influence of the pandemic on the activity of Austrian investors, both existing and new. There is still activity in a wide variety of areas and it is hardly possible to point to a specific sector.
Having in mind the proximity of two countries and the significant Croatian diaspora in Austria, are there any new niche markets in Croatia, which have to be introduced to Austrian businesspeople?
Austrians in general know Croatia quite well but I think that the promising development of the Croatian IT sector is still worth a closer look. Also, the fact that Croatia has potentially access to 24b Euros from EU funds and where these funds are likely to be spent will be very interesting for Austrians.
Austria has been under strict Covid measures for several months already and almost in lockdown. To what extent has this affected the economic situation in the country? Do you have any indicators or data?
The Austrian GDP contracted by a whopping 7,4% in 2020. We are experiencing the deepest recession since the Second World War. After a promising summer, the second wave of the pandemic with lengthy lockdowns knocked GDP further down, biting into the important winter tourism season and bringing about a reduction of private consumption. One million people are currently out of a job or in a short working week programme in Austria. Only seven EU countries fared worse than Austria – Croatia is not far behind us. Recovery is expected for 2022 at +5,2% GDP and 2021 will remain challenging. If the combination of new highly infectious covid strains and slow vaccination bring about longer or new lockdowns, GDP growth for 2021 could fall well below the expected +4.5%, the recovery of the labour market would be delayed and the strain on the budget would further increase.
What is the plan for recovery of the Austrian economy, because a strong Austrian economy is also a strong economy in the region and in Croatia. What are the measures of the Austrian Government for the economy, towards businesses?
Austria has developed a comprehensive package of measures to support businesses throughout the pandemic, hoping to keep them afloat and avoid lay-offs:
Corona short-time work enables the temporary reduction of normal working hours and wages due to economic difficulties. Its purpose is to temporary reduce labor costs for the company and at the same time to keep employees.
The hardship fund is a federal government subsidy, designed to support the personal living costs one-person companies, small companies with up to 9 employees, new self-employed persons and freelance workers.
The Corona Aid Fund with a volume of 15 bn EUR consists of two components: liquidity aid in the form of a guarantee from the Republic of Austria to secure working capital loans; and fixed cost subsidies in the event of a drop in sales of more than 40% as well as partial compensation for seasonal or perishable goods.
In addition to that, Austria offers affected businesses loan guarantees and liabilities and deferrals of taxes and duties, liquidity for exporters through various instruments such as export credit guarantees or bill-of-exchange guarantees, various tax reductions and exemptions for restaurateurs within the 'Restaurant Package' and a VAT reduction for the Arts and Culture sector.
In order to stimulate investment, companies can take advantage of an investment bonus of 7%-14% for eligible investments (i.e. machinery, business premises, etc.)
One important pillar of Austria's economy is the export of goods and services. To continue the success story of Austria's export industry, Austria's exporters need to be able to use every opportunity in every corner of the world every day. This requires entrepreneurial courage, the will to innovate and a partner who knows the circumstances and business environment abroad and who can be counted on anytime and anywhere. And this partner is ADVANTAGE AUSTRIA, the Foreign Trade Department of the Austrian Federal Economic Chamber. The Austrian Federal Economic Chamber is the legal representative of 450,000+ Austrian companies of all sizes and across all sectors. It is a leading force in economic and social policy making on regional, national and even EU level.
ADVANTAGE AUSTRIA not only is the Foreign Trade Department of the Austrian Federal Economic Chamber, it is also the official Trade Promotion Organization of the Republic of Austria. With offices on every continent ADVANTAGE AUSTRIA provides services to around 25,000 Austrian businesses each year. It offers worldwide support for all Austrian entrepreneurs who want to conduct business abroad. Services offered include tailor made market research, finding suitable business partners in the respective country, support in establishing a business in the foreign market, help in clarifying issues with both business partners as well as authorities and institutions, provision of basic tax and legal information, organisation of networking events, trade & fact finding missions, and many more.
During the pandemic our Advantage Austria offices worldwide are doing their best to keep Austrian businesses connected internationally. In addition to everything mentioned already, we are organizing virtual trade missions, help businesses figure out where and under which conditions they can travel. Via our world-wide export radar Austrian businesses get a quick overview of opportunities world-wide and our offices then provide them with bespoke support according to their needs.
We have entered 2021, which will also be uncertain. What will be in the focus of your actions and operations in Croatia?
Here in Croatia we will be focusing on Renewable Energy and Energy Efficiency, Infrastructure with special focus on Communal Infrastructure and traffic infrastructure. Digitization and Industry 4.0 are areas, which we will continue to focus on, as are IT and Education.
When do you expect the economy to recovery, and in which branches/sectors do you expect this recovery?
I expect recovery to pick up speed in the second half of 2021 and a return to pre-crisis levels in 2022. I expect recovery across the board, with certain industries which are not affected so badly so far, leading the way like IT and construction but also manufacturing. Services should recover in 2022. All this, provided that we are going to get the pandemic under control.