The band named after the first satellite, news agency and vaccine against COVID-19, is being heard more and more often on radio stations in Zagreb. But it also has deep Croatian roots. We are talking to the band Sputñik from Novi Sad after their first two singles were released in a language we can understand, and our interlocutor is the band's frontman Žikica Milošević, who is also the editor of the publication "Svijet za 2021." for Croatia.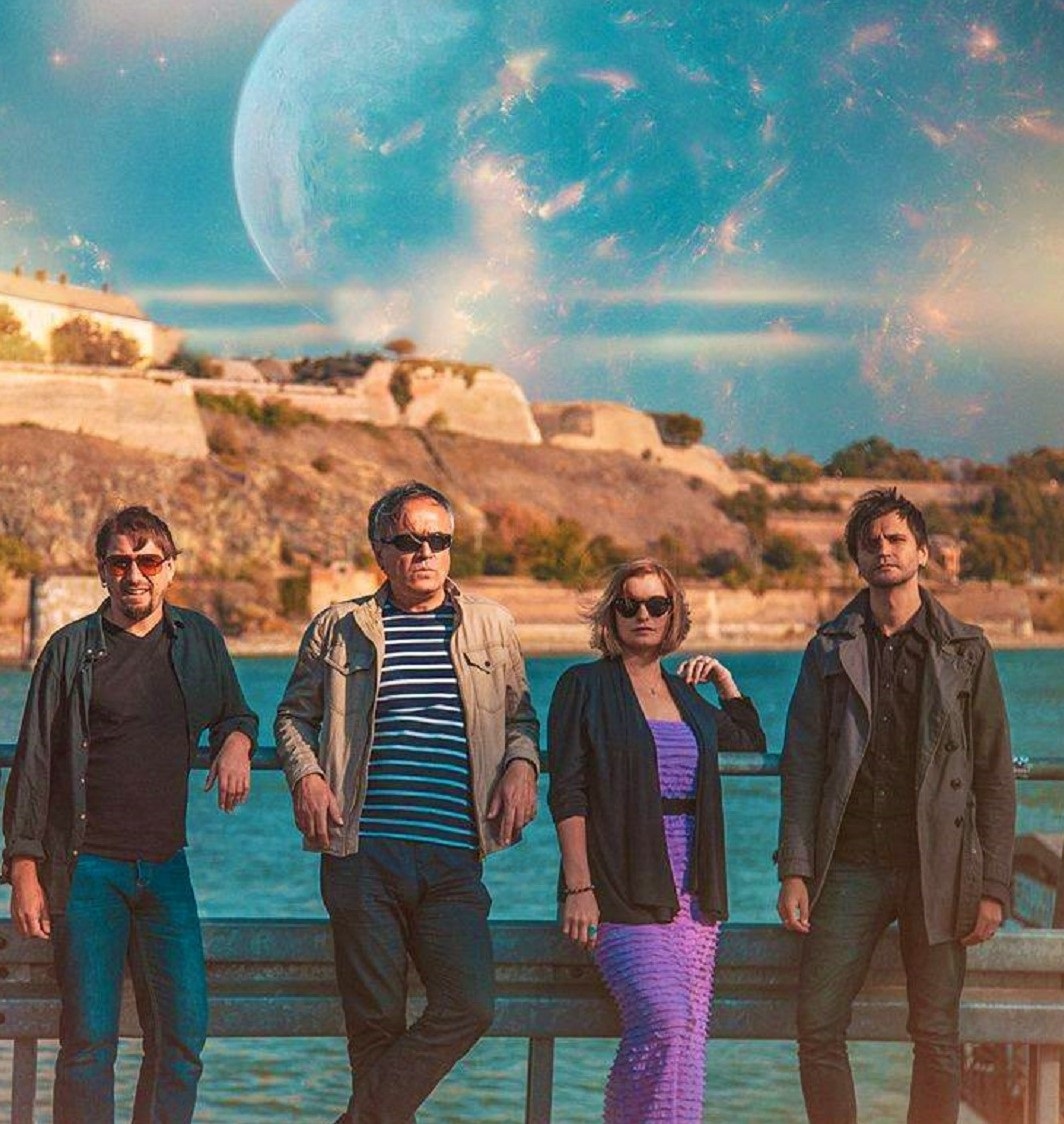 Photo: Alina Vilchenko/Owl Scream Records

How did you come up with the name that we now hear more and more often as the fighter against Covid-19?
When Aleksandar Cvijetinović and I started the band, before he focused on his academic painting career, our idea was to show that the band is coming from Eastern Europe, and it was also important to us to choose a well-known term for which we do not have to educate people on how to read it. Since we were both fans of the Russian avant-garde, it made sense to choose a term from that language. And Sputñik seemed SF-like and modern, retro and vintage all at the same time. We added the Spanish letter "ñ" to differentiate ourselves from other Sputniks, whether they are performers, bands or, more recently, news agencies. And even a vaccine. Here, let the vaccine save the world from coronavirus, along with other similar vaccines, and let the band save the world from the bad taste that is becoming more common, with the help of other similar bands.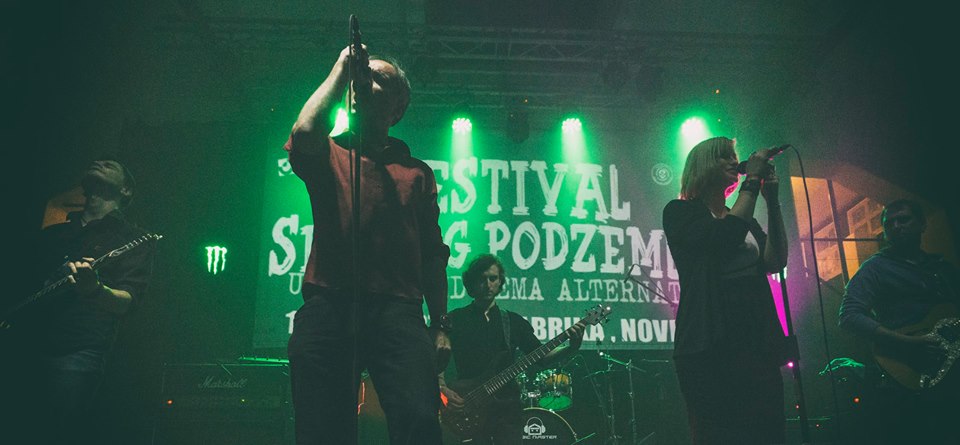 Photo: Irina Levit

How were you formed?
The first incarnation of the band was in 1999, when we were kids and when Aleksandar Cvijetinović, now a professor at the Academy of Classical Painting in Sremska Kamenica, invited me to join his band that was supposed to do cover gigs. To learn the technique, we first practiced with the songs by Suede, Oasis, The Cure, and then we "caught" some inspiration and did a few of our own songs. One of them was "The Drinkable World" in April 2000. Its demo was made in a room in Sremska Mitrovica, you can even hear it on YouTube! At that time, I wrote a song, a poetic song on paper, titled "Pitak svet" (Drinkable world) and I practically translated it into English at rehearsal. We had a gig where we mainly did Suede covers and a few of some other songs, and we ended the gig with our only original song at the time. The band fell apart in the beginning of 2002 due to musical differences, but the song remained. We liked to say then that the song was created "from a marriage between Joy Division and Morrissey", but this changed over time, even though I think that Joy Division and The Smiths have a strong influence in our music even today. Later on, in 2006, I noticed that the people still liked this demo, and after several attempts to bring the band back together, I managed to do it at the beginning of 2012. I thought that the best thing in this period of synth-pop revival, after all the guitar bands, was to make a mix between synth-pop and Britpop. I think that The Killers inspired me the most, but I also like to say that our music is like "Depeche Mode meets Placebo" or "New Order meets Suede", or whatever you choose. We are just halfway between synth-pop and guitars, and that's what we wanted. In lyric poetry, like in Coldplay, it's about poetic self-examination for the sake of love. Since love always revolves around beautiful women, and since every song is true and experienced, it makes sense for them to appear on the cover and in videos. We want to look and sound like we are not from these regions, and we want to be aesthetically consistent.
How are the songs made?
They are often made at night, in the "witching hour", around 3 o'clock in the morning. Or when I'm half asleep. Then I jump out of bed and start taking notes, and I'm often euphoric until 7am so I can't sleep. Some songs were written by someone else, for example Domagoj Kršić from our brother band Cyborgs on Crack from Virovitica, Croatia did a great deal of work and wrote a bunch of songs for us, and he also played keyboards. Some songs are written by other members, everyone is free to add their own vision. I see the band as a big square where people gather with ideas, everyone contributes with their own point of view, which I don't have. On the first album, Domagoj and I were "Lennon and McCartney", as he puts it, and as two full-time members and composers, we called the band a "Serbo-Croatian co-production".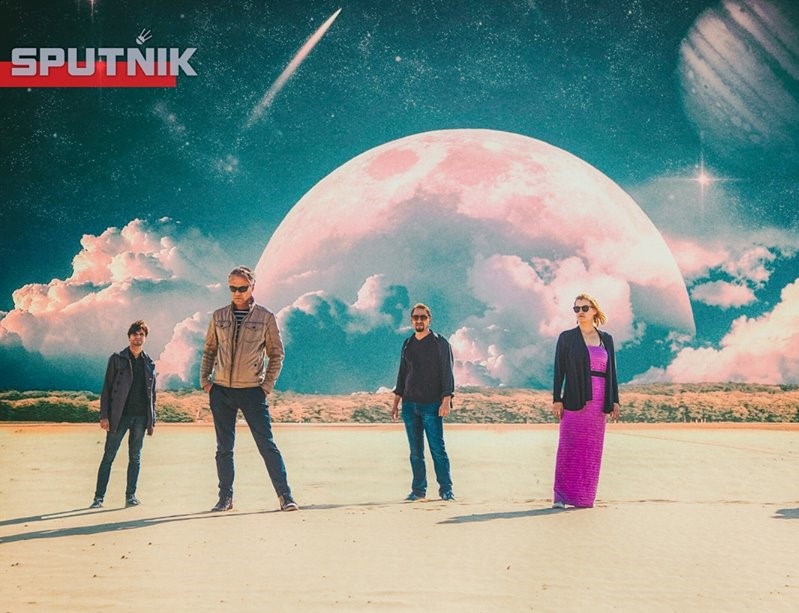 Photo: Alina Vilchenko/Owl Scream Records
How did it come to be that you sang two songs in your language, after so many songs sung in English?
It all started with "The Drinkable World". When I restarted Sputñik in 2013, we made a version for a single with the second band, but later on, as the band members changed, we never played the song that way, it was always different. And many people asked us at gigs "where can I hear the version that you're playing now?" I remembered that they can't hear it anywhere, so I came up with the idea to record the 2020 Version to mark the 20th anniversary of that song, and we made it in the same month when the demo was made, in August. That is the version you can hear in our gigs. And a special surprise is that I sang it in Serbian as well, and it's called "Pitak svet". In fact, this is counter-translation, because this "poem" was translated into English to become a "music song", and now it's "coming home". It was challenging to write for the band in Serbian for the first time. But I wanted to draw the attention of the regional audience to ourselves, and it is a well-known fact that the domestic audience does not like bands that do not sing in Serbian (Croatian). Simply, I got tired of having many people tell us that it was "great, if only it was in our language".
Some members are… Russians? Do people listen to you in Croatia?
Well yeah, 75% of the band are citizens of Russia: guitarist Kiril Boyko came from Saint-Petersburg, and Vladimir Chudinov from Novosibirsk, while Valeria Nesterova, vocal, came from Moscow. I joke that they were attracted by the name of the band. And you can hear our songs on radios 101 and Yammat for several years already. I also hope for a gig in Zagreb once this madness is over.