Linakis Digital focuses on building long-lasting relationships with major enterprises and leading brands which need an experienced partner to work with them in the realization of their Digital Transformation strategy.
Back in 2006, Linakis Digital, an agency of designers and developers who were eager to explore the digital world, launched their business by designing corporate web portals, commercial sites and mobile applications that inspire and engage, says Vasilis Linakis, General Manager Linakis Digital.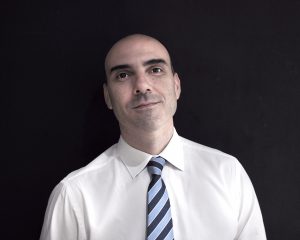 1.How has the agency evolved since then?
We have grown over the years by believing in and honoring our core values. For us customers come first. We take a great pride in offering the highest level of service to our customers, i.e. a business value which is clearly validated by the growing list of important clients. We constantly strive for excellence. We do not compromise on quality. We learn from the best worldwide and strive to become better than our competitors. We are results-driven. Our work should always make our client's business more useful to their relevant users, while offering added value. We invest in development of our people. As a result, our team of designers and IT experts regularly participates as keynote speakers in local and international conferences, workshops and fora, as leaders in their communities. We have earned more than 70 international and domestic awards: the Red Dot Award, the European Design Awards, the German Design Council distinction, the D&AD White Pencil Award, the Sitecore Experience Award, the Ermis Award, the WebX Award, the Business IT Excellence Award and the EBGE Merit.
2. Which industries are in your focus?
We focus on building long-lasting relationships with major enterprises and leading brands which need an experienced partner to work with them in the realization of their Digital Transformation strategy. We are currently actively involved in the consulting, design and development of omni-channel assets for more than 20 leading accounts in various industries; mainly banking, airlines, tourism, telecommunications, and pharmaceuticals.
We are proud to say that we grow solely through the continuous assignment of new projects from our existing customers, as well as from positive customer references. We implement and support projects in over 12 countries around the globe with our clients serving thousands of users in a variety of languages and regions. We have delivered challenging digital solutions in e-commerce, mobile apps, smart intranets, online booking applications, advanced CMS and complete digital experiences.
3. How can Linakis Digital help an organization succeed in its Digital Transformation initiative?
Linakis Digital provides a very well-defined set of services, cutting-edge software platforms and great experience in important projects which are the key to the success of such initiatives. It is important to underline that organizations which choose Linakis Digital as their strategic digital partner have already taken the first and the most important step in this process, which is deciding to digitally transform themselves and treat the digital channel as a very important growth medium. Once this decision is made, Linakis Digital can help in building digital services designed to achieve goals and increase conversions.
More specifically, via the well-structured Service Design methodology, Linakis Digital will work closely with the organization's stakeholders and end-customers, study performance and marketing data, analyze digital competition, understand the underlying technological structure, clarify digital goals and KPIS, identify innovation opportunities, and combine all this knowledge in a new, state-of-the-art digital service. Additionally, through its partnership with world-class software platforms such as Sitecore, Kentico, Synerise, Vintom and Microsoft which provide Context and Video Personalization, Marketing Automations and Artificial Intelligence, Linakis Digital designs, implements, tests, launches and supports omni-channel digital assets such as websites, commerce stores and mobile apps, created to facilitate the organization's new digital services.
4.What are the biggest challenges that enterprises are facing in their digital transformation efforts?
Any enterprise which identifies digital channel as a strategic growth pillar is facing a series of internal and external challenges towards its digital transformation.
Internal challenges include outdated processes, legacy systems and human resources that require constant skill building in new technologies. These factors may greatly hinder an organization's Digital Transformation journey. In order to be able to provide state-of-the-art digital products and services to their end customers, organizations must quickly identify and transform any internal processes, systems and people typically "tuned" to facilitate more traditional services.
External challenges include the extremely rapid advancement in available technology, a growing number of digitally-savvy customers who have already experienced high-quality digital services in completely different market sectors, a fierce on-line competition and a legislative landscape which is becoming increasingly difficult to navigate.