June 6th the National Day of Sweden was marked in Zagreb, but it was also the farewell party of the current ambassador Lars Schmidt. For the next issue of Diplomacy&Commerce magazine, the ambassador has given an exclusive interview.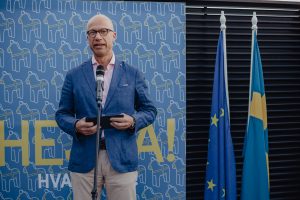 On this day, 500 years ago Gustav Vasa, who regain independence for Sweden, was elected king.
On the same day, three centuries later, Sweden adopted a new constitution that established rights such as freedom of religion, speech, and the press, and began Sweden's conversion from an absolute monarchy into a democracy. The reception was attended by a large number of personalities from the political, public, business and cultural life of Croatia as well as representatives of the diplomatic corps.