Launched in 2020, Terramagica created a unique e-commerce concept built around it's passion for Istria's vibrant flavours and amazing products. Istria's products, just like its country of origin, are one of a kind. Food and drink, but above all, relaxed and slow enjoyment of them, are a way of life.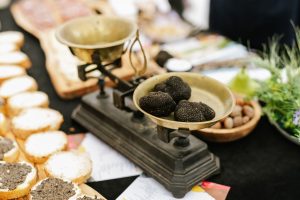 Terramagica's mission is to bring local artisan producers closer to the world market, and at the same time provide all lovers of Istria with quick and easy access to the best that Istria has to offer. Their motto is: "We are not in the business of selling products or services – we are in the business of selling magical experiences". In cooperation with producers, entrepreneurs, and experts, coupled with many years of experience and already established infrastructure, Terramagica is a fully integrated e-commerce business model that provides its customers with the best possible Istrian experience, all in one place. You can learn the origin of the products you adore, explore, plan places to visit when there, and fall in love with Istria over and over again.  If you desire so, you can book your own personal Concierge to experience Istria in a completely different way. Terramagica's Concierge service creates authentic and personalised experiences on demand. Gastronomic discoveries, adrenaline rushes, and authentic outdoor adventures – anywhere and anytime, Terramagica introduces you to Istria off the beaten tourist path. And, finally, through the webshop, the centerpiece of this platform, Terramagica brings Istrian products to your table, wherever you are.
Putting the magic into the E-commerce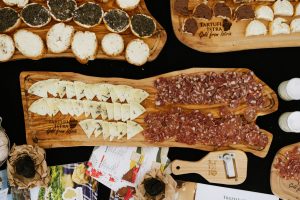 Istria is unique in so many ways, one of them being the abundance of small villages and towns scattered across the peninsula's numerous hills.  Those places hide a plethora of diverse and talented producers who live off the land and produce wines, olive oils, truffles, and other exquisite products praised by gastronomic experts and foodies all over the world. The problem is they are not always store-available, and are frequently missed by the many tourists who visit the peninsula, because one often must know exactly what and where to look for. For Terramagica, this is a challenge, but also an opportunity: to make a difference through better collaboration, better customer service, and a better way to discover Istria. The Terramagica team of true lovers of Istria know where to find the finest bottle of wine and the best truffle. They also understand how much anyone cherishes their time on a vacation, and they strongly believe exploring Istria and Istrian products should be a pleasure, not a chore.Short supply chains and optimized delivery routes for international shipping are ensured thanks to the already proven logistics infrastructure of over 20 years of experience. With no intermediaries, and with established exclusive relationships with producers,Terramagica delivers exclusive Istrian products to customer's doors internationally and within Istria provides an express delivery service: delivering Istrian products to your door within 4-6 hours.
The magic of Istria at your door – Anywhere, Anytime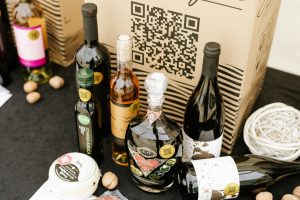 Just imagine, sitting on your villa's terrace, in a small piece of Istrian paradise that you call home for the next two weeks, fantasizing about a perfect bottle of wine, with some charcuteries and organic cheese. Without interruptions to your oasis of serenity, you can just visit Terramagica's shop and order online. Your box of Istrian goodies will be at your door within a couple of hours, just in time for your friends to arrive. Magical, indeed. When you shop with Terramagica, you can be confident that you're getting the best from Istria and local, family-owned producers – without having to drive to the store or remote Istrian villages in search of that perfect bottle. Whether you are somewhere in Istria, or you're fantasizing about the Istrian dishes at the comfort of your far-away home, Terramagica is here for you, and will bring a bit of Istria directly to your door. Anywhere, anytime.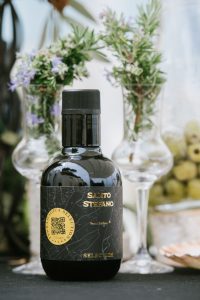 Sometimes, the best ideas and solutions are born over a glass of great wine and a beautiful plate of cheese and truffles, while surrounded by the rolling green hills and vineyards.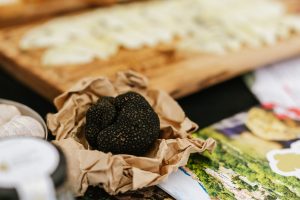 Through the Terramagica.hr portal, you can read the untold stories about the magical land, its food and people.