Supernova have invested EUR 15 million in the renovation, modernization, and refreshment of the Kaptol Center.
We are present in Austria, Germany and Slovakia, but our main markets are Croatia, Slovenia, and Austria, for Diplomacy&Commerce, Focus on Austria, says Markus Pinggera, managing Director Supernova Invest GmbH. The Croatian market is one of the most saturated in Europe, there is not much room to develop new projects, especially big shopping centers.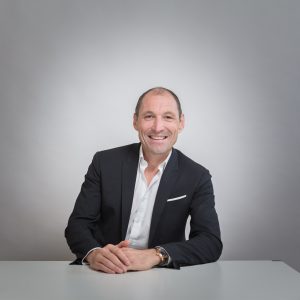 How much did the Covid 19 pandemic and the Ukraine war, later on, affect your business in numbers. What are the decline and growth indicators?
Although buyers focused a lot on online shopping during the coronavirus pandemic, I must point out that so far, we have not noticed a significant departure from shopping in person. We believe that people still enjoy the experience of live shopping, especially in spaces where shopping becomes a pleasure. We believe that the new Cenat Kaptol offers just such an experience! Also, online shopping generates high logistics costs which ultimately increases the prices of the products themselves. It is only a matter of time before such a concept cease to be sustainable. This is precisely what we see as our advantage going forward.  Also, future shopping malls in Croatia were not completely closed during the pandemic. People did not significantly lose the habit of physical shopping. Inflation will undoubtedly affect the business of our tenants and consequently of our group, but hopefully not too much. Inflation is known to have a less significant impact in larger cities because people have more purchasing power and use more premium content and services offered by our Centar Kaptol. We should emphasize that we in the Supernova Group are committed to increasing employee salaries in parallel with inflation. 
What steps are you taking to adapt your business to the new circumstances?
During the Covid-19 pandemic, shops in Croatia were closed for only 45 days. In that period, we adjusted and reorganized our business. What we consider extremely important – we met the needs of our tenants. We know that some other industries have been hit harder by the crisis than others, such as the textile industry. Still, we do not hide our satisfaction that our tenants have managed to survive this crisis. Only a small number of tenants had to close their businesses. But, since the Covid measures have been lifted, we are going back to how it used to be.
Despite the crisis, you continue to invest. The renovated Kaptol Center was recently opened. How much was the investment, and what did it include?
So far, we have invested EUR 15 million in the renovation, modernization, and refreshment of the Kaptol Center. The entire process took almost two years. By redecorating and modernizing the center, culturally, socially, and stylistically inspired by the Zagreb's rich past, we wanted and managed to create a unique place that offers visitors a break from the day in addition to a superior shopping experience, knowing that they can do everything in one place in a relaxed way. We wanted to move away from the exclusive role of a shopping mall and emphasize the lifestyle and gastro segment with a selection of content. We thus designed the ground floor as a fashion promenade intersected by green islands and rest and waiting points. The fashion street continues into a central square rich in greenery designed as a continuation of the city and its hidden courtyards. The first floor has been converted into a day-to-day zone, with fashion content continuing into everyday life, such as going to the store, drugstore, pharmacy, and the like. Therefore, the central open parts are designed as points where people do not linger. Their purpose is to facilitate the quick and easy performance of daily tasks. The second floor is our gourmet zone following the cinema, where one can have a drink, watch a movie and socialize after a day's work in a relaxing, muted environment. An extension of the gastro zone is an amazing terrace rich in greenery suitable for daily rest and evening socializing. The third floor is arranged into a business zone with mobile furniture suitable for short meetings.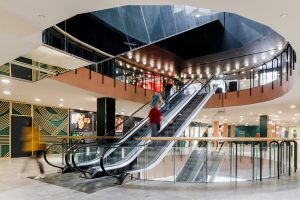 What is it that sets Supernova apart as an employer from the competition?
Real estate developers that own this size portfolio as we have are 90% institutional, listed companies, shareholders, and investment funds but not private-owned companies like we are. Our owner is a person, not a company. We have a clear buy-and-hold strategy; we are not selling our projects, we are developing, buying, and holding our projects. Our significant advantage is that we have our internal management, marketing, leasing, and construction teams. We are not outsourcing them. That is our huge advantage in terms of know-how, decision-making process, quick adjustments, and flexibility.
How would you assess the market in Croatia, keeping in mind your industry, and what is the difference compared to other countries where you operate?
The Croatian retail market is stable, turnovers are good and stable, and Slovenian and Croatian markets are quite similar. Compared to Romania, spending habits are different. In Romania, they spend more per capita despite having lower purchasing power, they spend more than in Croatia and Slovenia. In Croatia and Slovenia, people change their behavior during crises, they spend less/save money. The retail market is driven almost everywhere by the same companies in all countries. There is not much difference, and shopping malls have the same evolution. One big difference that we notice is that Croatia depends a lot on tourism. It is riskier to plan a year than in other countries with other industries more developed.