The 18th International PRO PR Conference started in Podčetrtek in the Olimija Spa, which gathered more than 180 participants from 16 countries. During the 3 days of the conference, participants can expect 17 lectures, 4 workshops and 1 panel.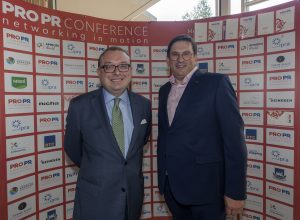 As the president of the organizing committee Danijel Koletić pointed out in his introductory speech: "Although everyone talks about transparency that is closely related to democracy, most transparency in communication between public administration and some corporations and public services is far from transparent. The public relations that are the focus of this conference are in the processes of transformation of tools and techniques, and despite new technologies man is still the first and without him, and his knowledge, and today skills, content processes would not work as a key to communication transparency. "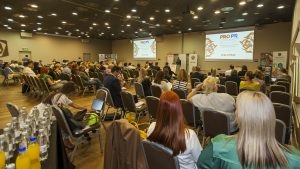 The conference was opened by Francis Ingham, President of the PRCA (Public Relations and Communications Association); Chief Executive Officer of ICCO (The International Communications Consultancy Organization); The Executive Director of LGComms, and on the last day of the conference, Svetlana Stavreva, until recently the President of IPRE (International Public Relations Association), will give her lecture. As part of the conference, the prestigious PRO PR Global Awards are awarded, nominated by 4 world communication associations (PRCA, IPRA, ICCO, CIPR).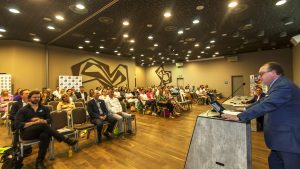 The award was won by Ksenija Benedetti, Judita Vrečar and Boris Črnič from Slovenia
In addition to them, the award was won by Melina Kamerić and Nino Ćorić from Bosnia and Herzegovina, Dragana Crvenica and Olivera Djukanović from Montenegro, Irena Kurtanjek, Dražen Dumančić and Nina Išek Međugorac from Croatia, Grzegorz Szchapanski from Poland, Fabio Marando from Italy, Maribel Königer from Germany, Tanja Tatomirović, Lazar Bošković and Tamara Koštro, Dušan Marković from Serbia, Eva Maclaine, Dick Fedorcio and David Holdstock from the United Kingdom, Carlos Chaguaceda and James Lakie.
The Vision City Award went to the city of Žalec, the Vision Manager Award went to Danica Zorin MIjošek, Director of Aphrodite Cosmetics, and the Infigo Award went to Kazunori Azeyanagi from Japan.