The campaign of the Croatian National Tourist Board on social networks "Croatia Full of New Beginnings" in 15 foreign markets with the aim of maintaining the visibility and presence of Croatia as a tourist destination, achieved excellent promotional results in just one month, achiving over 30 million impressions. the number of user interactions with ads has climbed to more than 2 million.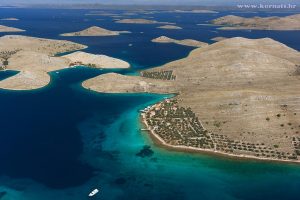 The campaign was conducted on the social networks Facebook, Instagram, Twitter, Pinterest and TikTok in the markets of Austria, Germany, Great Britain, Italy, Hungary, Poland, the Czech Republic, Slovakia, the Netherlands, France, Slovenia, Sweden, Norway, Belgium and Switzerland.
"The results of the campaign on social networks confirm that our numerous followers are very eager for new travels and arrival in Croatia. At the moment, it is crucial to maintain Croatia's visibility in foreign markets, but also a favorable epidemiological situation so that our country is perceived as a safe tourist destination this year, "said the director of the Croatian Tourist Board Kristjan Staničić, adding that with this goal in nine markets soon The implementation of a separate promotional campaign "Safe stay in Croatia" is underway, while the main call campaigns will be conducted during the spring depending on the epidemiological situation in each market.
Great interest within the campaign was aroused by announcements about nature parks Papuk, Kopački rit, Medvednica and Žumberak, but also announcements about Croatian castles, manors and summer houses. Special attention and reactions were caused by the announcements about wine roads and the Croatian gastronomic offer, as well as the proposal to discover the rich offer of Slavonia and Baranja.
The promotion of Croatia through lesser-known destinations and localities was one of the goals of the campaign, as part of which short and interesting stories were communicated through attractive photos, ie suggestions on how to spend a vacation in Croatia with emphasis on products such as eno-gastronomy, natural beauty, culture. active vacation, etc.