Dutchman Jan de Jong, who lives and works in Croatia, has been introducing a four-day work week for his employees since September, without reducing their salaries.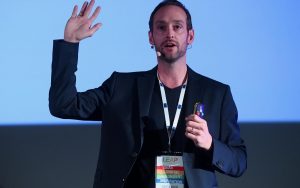 He announced on his LinkedIn profile that he was launching a four-day work week.
"Webpower Adria has just given its employees a 20% increase. No, not in money, but in free time. We are introducing a four-day working week – for the same salary! Besides, the decision of whether my colleagues will work from home or from the office is entirely their decision. We are all individuals with different preferences, "wrote Jan De Jong on his LinkedIn profile.
"If we can do our job from anywhere, then who are we to say we need to work from the office? I firmly believe in Sir Richard Branson's strong words: 'If you take care of your staff, they will take care of your clients.' Our team was delighted to hear that we are starting a four-day work week from September, "the announcement reads.
"Their next task is to agree among themselves who will take a day off, because the show must continue. Of course we will remain at the disposal of our dear clients 5 days a week. The goal of introducing a four-day work week is to reduce stress and increase productivity – as many studies have shown will be the result. I do not know any Croatian company that offers this, so we at Webpower Adria are proud to be among the first companies in Croatia to introduce a four-day working week. Wouldn't you like to work four days a week for the same pay? " states De Jong in a post on LinkedIn.