The main Zagreb Stock Exchange (ZSE) indices rose by over two percent on Monday, the Crobex by 2.37% to 2,128 points and the Crobex10 by 2.34% to 1,291 points.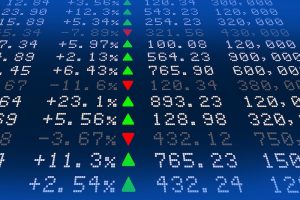 Yesterday's regular turnover was HRK 11.2 million, about 5 million more than on the previous trading day. The most traded stock was the HT telecommunications company, turning over HRK 2.5 million. Its price went up by 0.27% to HRK 186 per share. The stock of the Valamar Riviera hotel company turned over HRK 1.74 million. It closed at HRK 33.6 per share, up 1.82%.
The stock of the Atlantska Plovidba shipping company generated a turnover of HRK 1.3 million. Its prime jumped by 7.53% to HRK 400. The Podravka food company also crossed the million kuna mark, closing at HRK 656, up 3.8%. A total of 44 stocks were traded yesterday, with 30 gaining and six losing in price, while eight were stable.