Last year was so successful for Vaillant d.o.o. that the company would not mind repeating the same success this year too. However, Vaillant would not be the leader it its segment if it did not set the bar higher every year. One of the things that is working in the company's favour is that end users in the region now appreciate more the quality cooling and heating devices.
Although the announcement of a new global financial crisis is usually met with concern and caution, the director of Vaillant d.o.o., Croatia and the regional manager for Vaillant Group Southeast Europe, Kosovo and Albania, Mario Opačak claims there is no panic because Vaillant does not belong to either small or high spending companies that are always the first victims of sudden market upheavals. On the contrary, Vaillant sees a significant room for growth and potential for further consolidation of its position in the Croatian and regional market.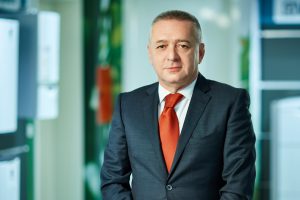 What was the year 2018 like for your company, both in Croatia and the region?
Bearing in mind that we almost matched the results from the time before the last major crisis and that all the markets of which I am in charge contributed to this result by recording double-digit growth themselves, then all I can say for 2018 is that I would not mind repeating it.
Of course, looking back, we always remember the good moments, facts and events, but the past year, just like all the others, brought some new problems too. First of all, there was a somewhat greater fluctuation in our staffing and more difficulty in finding new employees than before. Nevertheless, we will remember last year primarily for our many successes. We will also remember it for the successful launch of a number of new products in the market, in cooperation with our long-term partners, the implementation of new ideas and services that we had created to be even more of service to our partners and customers, and setting new business standards in our industry.
I am referring to successfully completing the digitization of our post-sales service by which we facilitated and expedited the operations of our service partners, and, at the same time, ensured availability and monitoring of all relevant service information in real time.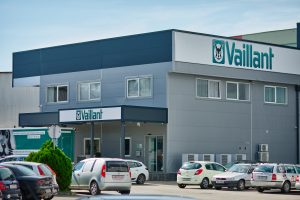 Which trends have you noticed in these markets in terms of your product range?
There has been a series of new trends in the heating, cooling and ventilation market that have significantly changed the size, structure and dynamics of it.
Naturally, each of the 8 markets, that I am in charge of, has its own peculiarities and its way of responding to these trends. That is why our business is very diverse and demanding in terms of monitoring these changes, recognizing trends and adjusting to the peculiarities of each individual market.
In addition to the very strong trends in the application of new technologies and structural changes in the share of individual technologies, there is also the consolidation in the wholesale segment, the need for narrower specialization in the field of installation and maintenance, and the necessity of continuous training of all stakeholders in the sales process.
Nevertheless, the most significant trends for me are the way our end users think and behave since they are becoming increasingly aware of the importance of the efficiency of heating and cooling devices, are showing a stronger interest in environmental issues, and have a growing awareness of the need for regular maintenance of these devices.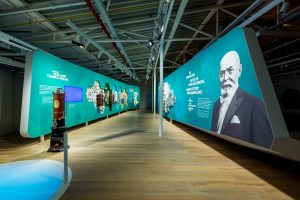 How fast is technological progress in your segment and what are your leading products in the region?
Technological progress is noticeable in all areas today. New technological achievements in one field lead to changes in other fields. This is particularly true of digitization and new digital technologies that are changing the very foundation in many areas of human activity.
However, there are very few areas where the use of new technologies is encouraged, or actually made mandatory thanks to new laws. The global environmental goals that are transposed into the European goals and the new EU legislation that relate to energy-consuming devices significantly change the technological situation in our field.
Consequently, we are adapting our production and sales programme, while striving to keep the leading position in the market. Because of this, we have marketed a whole new line of gas condensing devices and new heat pumps, and we are currently launching photovoltaic systems, which will complete our sales programme and enable us to create complete systems with our products that will fully meet all the highest standards in efficiency, ecological acceptance and quality. The implementation of the new NZEB construction standards is ahead of us, and we can confidently say that we are able to respond to all these new demands.
Of course, all this is paired with products that enable our end users and service providers to have remote monitoring, management and online communication with all our devices.
What product placement opportunities does this region offer in the context of its GDP growth potential, and thus the demand for modern heating, air conditioning and ventilation systems?
The market volume, which is the crucial factor in product placement, is most affected by current economic activity. Construction, private investments and investments in general increase during the periods of favourable economic conditions. These are times when the demand for our devices increases too. What is often forgotten in the recent discussions regarding the negative migration trends and depopulation that most countries in our region are facing is the fact that the volume of our markets is also decreasing.
However, there are also market segments that are less susceptible to changes due to economic conditions, and one of them is the replacement of old devices market which is quite large in these areas as a result of the earlier common practices of incorrect maintenance and servicing and very frequent exploitation of these devices beyond their usual service time.
Anyhow, we welcome the tendency of investors willing to invest a bit more in order to get more modern and efficient devices and thus achieve long-term savings.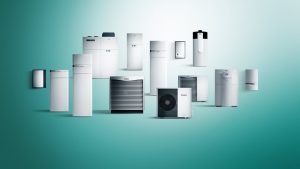 How much has the Croatian market progressed by joining the EU and introducing higher ecological standards?
Progress is certainly visible, but I do not think that the EU membership alone has brought dramatic changes to the Croatian market.
The fact remains that, in the cooling and heating segment, the Croatian market followed and applied new technological trends years before the country joined the EU, and had probably done that faster and to a higher degree than other areas. Back then and now, we are ahead of many older EU members in this segment.
In 2008, the financial crisis hit the whole region, immediately after you voiced your expectations about strong growth. Are you getting ready for a new potential global financial crisis that could shake up these markets again?
If you are planning your business seriously and long-term, then you must always keep in mind that a crisis could strike again. The question is only when it will happen. Keeping this in mind, we strive to run our business as prudently as possible. In my world that means that even when everything seems all right and when you are very successful, you still have to be careful about your costs. We aim not to succumb to the euphoria that comes from having good results, and to give to ourselves, our partners and the market only what we will be able to even if the crisis strikes. In this way, we try to ensure the permanence and consistency of our business.
Here is an unusual and interesting fact – our investments were the highest during the crisis and we did this to prepare ourselves in a timely manner and be able to take advantage of all the opportunities once the period of positive conjunctures came.
Simply put, of course we are going exercise concern and caution when it comes to the new crisis, but I think there is no room for panic because Vaillant does not belong to either small or high spending companies that are always the first victims of sudden market upheavals.
7.To what extent is climate change reflected in the demand for your products considering that we can notice it even with our naked eye, i.e. how much has energy consumption on air conditioning increased?
The air-conditioning market has grown remarkably in the last decade, but it is almost impossible to discern how much of that is due to the higher average temperatures observed in that period, and how much is the result of the increased demand for end-user home comfort.