After the exceptional exhibiton called "The Sixties in Croatia", the Museum of Arts and Crafts, which is one of the oldest European museums of applied arts and the oldest art museum in Croatia, is preparing new surprises for 2019 and 2020 when it will celebrate its 140th anniversary. Artistically and financially, the Museum's work can be sometimes characterized as borderline miraculous.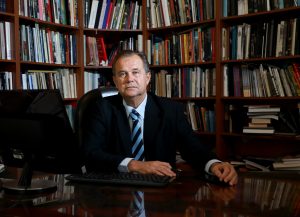 "We are extremely proud of the exhibition "The Sixties in Croatia" not only because of its professional and scientific reach, but also because every such project is realized under very difficult conditions. Similar projects in other European countries have up to one hundred times higher budgets than ours, and this is what makes us the real "wizards", says Miroslav Gašparović, director of the Museum of Arts and Crafts (MAC). Indeed, the exhibition that lasted five months and which took over three years to prepare, was seen by more than fifty thousand people, including a large number of foreign visitors to Zagreb.
"It is important to point out that the Museum of Arts and Crafts, one of the oldest European museums of applied arts, is also the oldest art museum in Croatia," Gašparović explains. "Its value and significance lies in the fact that many items in our collections are unique in Croatia. The museum collects art and objects of applied art from the Middle Ages to the present. In this great time range, over the last hundred and forty years, we have put together more than twenty collections, each being the largest of its kind in Croatia. We have the biggest collections of photographs, furniture and porcelain, an exquisite collection of paintings and glass sculptures, a library with over 100,000 books, and as of recently, a collection of graphic art that has become the third largest in the country in matter of just few years. "
How frequently can the MAC implement such large-scale exhibition projects that move people?
Our Museum has long been known for its large-scale exhibition projects, such as this year's exhibition "The Sixities in Croatia – Myth and Reality". From the very idea that was born many years ago and the preparations that lasted about three years, all the way to the very hard work of a number of collaborators on the realization of the exhibition to putting together a complementary monograph in the last year or so… This exhibition certainly belongs to the very top of major cultural projects that have been implemented in Croatia over the past years. In addition to professor Zvonko Maković, who devised the concept of the exhibition, its complexity required involvement of 18 authors who did different segments that portrayed the phenomena of that time, as many as 92 associates, 62 lender institutions and 84 private borrowers, not only from Croatia but also from Italy, Slovenia, Serbia and the UK.
This exhibition was very popular among the museum visitors, and Croatia finally has an exhibition that researches this period of its history in a respectable manner. What message did this exhibition about "the golden age" carry for the visitors?
Like the previous exhibitions that covered different time periods, the main intent of this exhibition is exploring the phenomena of the 1960s, and, of course, its objectivation from a historical point of view. We wanted to stage an exhibition that would problematize the basic themes and, as I have said before, the phenomena of that time. This is an account of the turbulent period of the 1960s in Croatia, which for some, was a brilliant period of creation and society's progress in the Socialist framework or, more precisely, in spite of the Communist framework in which Croatia lived at that time. By staging the popular "Fića" (Zastava 750 car) and hearing the song "Daddy, buy me a car", we portrayed the beginning and the evolution of consumerism in our country. After this came a great economic progress and its spillover to ordinary people, the controlled border opening, tourism, and an ever-growing influx of ideas from the West that led to changes in our society at the time.
How demanding is to implement such projects, organization- and finances-wise because you had quite a few of them – "Secession on the Territory of Croatia", "Art Deco", "Hidden Treasure of the Museum of Arts and Crafts" and others?
I have to admit that, in recent years, it has become increasingly difficult to provide full funding for such large-scale projects. The vast majority of them live off the great enthusiasm of people working on them, their sacrifice and extraordinary results that are disproportionate to investments.
We staged the exhibition "The Sixties in Croatia – Myth and Reality" by using approximately 1/3 of the funds that we had, and maybe even less, compared to the funds we had at our disposal before the so-called crisis. But we can still boast about the fact that we recognize the quality of our exhibition projects. In terms of this project, Zagrebačka Banka and Croatia Osiguranje were of great help to us as our longtime partners, and even friends.
What would you like to recommend to the museum's visitors coming in the new season?
We are preparing a number of great exhibitions for next year. The first one is an exhibition of one of the most significant Croatian sculptors, Petar Barišić who will present his new creative cycle, which I believe will be of great interest to museum goers. There will be an exhibition dedicated to the Music Biennale of Zagreb, a Croatian festival of contemporary music that has an international character, and an important, large-scale exhibition, to be staged late next year, that will be dedicated to the treasures of the Franciscan monastery on the island Visovac, one of the most magical places in Croatia, located in the Krka national park.
During the exhibition, we are going to present a selection of treasures that have been kept in the monastery for centuries. The year after that – 2020, is an important year for us because the Museum will celebrate its 140th anniversary, first with an exhibition in January that we are preparing together with the Museum of Applied Arts from Vienna. We are going to exhibit new art by the great Croatian artist Jagoda Buić. In mid-February, more precisely on February 17th, we will celebrate the 140th birthday of the Museum of Arts and Crafts with a central exhibition devoted to this very anniversary. In September, we are looking forward to another Biennale exhibition of the Croatian Design Society that we have been collaborating with for over ten years.
On this occasion, and for the first time ever, we are going to organize the visit of the the prominent directors of the most important museums in the world – the Victoria and Albert Museum, the Muse d'Art Decoratif Paris, the Tate Modern, the MAK / Museum of Applied Arts in Vienna, and the Museum of Art History in Vienna / Kunsthistorisches Museum Wien.
We are going to end 2020 with an exclusive presentation of the Museum of Arts and Crafts' Old Masters / Collection of Paintings and Graphics. We are going to exhibit the artifacts that have been preserved in our collections for a very long time and that are going to be shown to the museum visitors for the first time ever.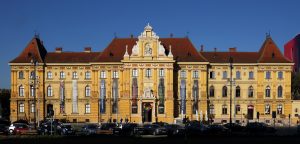 Thanks to digitalization and other developments, museums have been changing dramatically. What implications does that have on an institution that has been collecting valuable items for almost 140 years?
I can confidently say that, in Croatia, the Museum of Arts and Crafts has achieved the most in terms of digitalization of our collection and the digitalization of Croatian heritage, which was recognized by the Ministry of Culture of the Republic of Croatia. Thanks to this, the Museum of Arts and Crafts was appointed the carrier and manager of digitalization of the complete heritage in the museum collections in Croatia, which is, of course, an extraordinary compliment to us.
How helpful it is that you can partly rely on European funds?
It helps a lot. We started working with EU funds and projects a few years ago and we are happy to be able to get some financial support. But I would also like to underline that we have gained great knowledge through these European projects.
How often can you stage your exhibitions in other Croatian towns?
I can say that we have had good results in that segment too. We have a programme called "Exhibitions to GO", which is designed to allow other museums to show something from our museum programme. The idea is to present the resources and the quality of the work we invested in our exhibitions in other cities and countries to, not only in Croatia but also in Europe and worldwide. So, we had exhibitions in Paris, the recently closed exhibition in Trieste, and we are currently negotiating with Vienna, Moscow and several other cities.
8. What kind of people donate items?
Mostly, these are people who have become art enthusiasts and art experts during their professional careers and have collected certain valuable items that have either artistic or historical significance. They usually want to leave them to the Croatian people, Croatian citizens. One of these great donors is certainly Mr. Yelko Juresha, a Croatian-British ballet artist who has been living in the UK since the mid-1950s, and is one of the most prestigious ballet dancers of the British Royal Ballet. Together with his wife Belinda Wright, with whom he traveled the whole world, he collected an enormously valuable collection of ballet items, memorabilia, books, magazines, and ballet costumes, and donated a great deal of them to the Museum of Arts and Crafts. We publicily exhibited this donation in a beautiful Advent exhibition called "Ballet and Passion".
Also, we are extremely pleased to have received a valuable donation from Dr Dinko Podrug, a renowned psychiatrist from New York, who has devoted his life, among other things, to collecting pictures of old masters and has amassed a respectable art collection. Several paintings from his collection are, for example, a part of the permanent exhibition of the Metropolitan Museum in New York and are currently being shown in several other museums and exhibitions in Europe. One of them is a painting of the Venetian painter of Croatian origin, Andrija Medulić Schiavone – "The Virgin Mary with the Child" – which he lent to the Museum of Arts and Crafts.