The desire for change and dealing with our reality can be deduced from the performances of the Zagreb Youth Theatre (ZYT), because we are going through personal dramas as a result of social developments. At the same time, when creating a diverse, exciting, quality theatre, we have to fight with the administration and strive to be self-sustaining.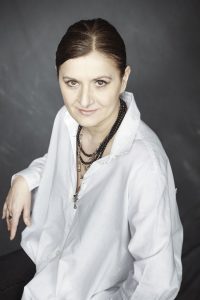 "I am interested in the socially engaged theatre as the echo of the great social changes that we are starting to see," says Snježana Milković Abramović, Director of the Zagreb Youth Theatre, in an enthusiastic voice, who is skilfully managing this famous theatre in between artistic enthusiasm and the necessity of translating everything she does into the language of numbers, because culture means business.
Which plays from the 2018/19 season would you recommend to our readers and theatre goers?
We have started this season with Federico Fellini's "Orchestra Rehearsal", which we are staging in collaboration with the Italian Institute. The play was adapted by the renowned Croatian dramatist, Nina Mitrović and is directed by Edvin Liverić. It talks about a rehearsal of a third-grade orchestra with metaphorical references to the society. Fifteen actors and five musicians act in the play and their potent acting energy keeps the audience at the edge of their seats.
We are also staging Uglješa Šajtinc's "Huddersfield", directed by Rene Medvešek, and this is the play's premiere in Croatia. We all remember the eponymous fantastic film and play staged by the Yugoslav Drama Theatre. The play was adapted to the Croatian theatre scene by Tomislav Zajec. I think that the topics such as being disillusioned with the future and searching for a happier life are very much alive today.
In mid-December, the renowned director, Arpad Schilling, who is directing a play in a Croatian theatre for the first time ever, will have a premiere of his own project under the working title "Furgon".
Jernej Lorenci is directing Hannah Arendt's "Eichmann in Jerusalem" which deals with the banality of evil. These are just a few plays from the new playbill that will be directed by very artistically strong directors. Also, I wholeheartedly recommend Kristian Novak's "Black Mother Earth", directed by Dora Ruždjak, a play that has received several awards last season. There are also "Titus Andronicus" and "Hinkemann", both directed by Igor Vuk Torbica, which are hugely popular among festival audiences. In terms of youth theatre, I would definitely recommend "Alice in Wonderland", directed by Renata Carola Gatica and "Sherlock Holmes", directed by Krešo Dolenčić.
Some of your award-winning plays, like "Black Mother Earth", have been performed for many years now. Do you think that the hustle and bustle of modern-day life has also affected theatre, and do you feel pressure now more than ever to constantly come up with new plays?
That's a good question! There is a great pressue not only in terms of staging our programme but also in terms of statistics which push us to do as many plays as possible; sometimes we have two plays a day because we have two halls – a bigger one called Istra, and a smaller one called Miško Polanec. The number of staged plays, the relevance of guest appearances, the number of theatre goers and positive business results are all the parametres that are used to assess how well is theatre doing and they are becoming increasingly demanding, while the pace of work at the theatre is picking up. Of course, the EU's concept of cultural industries is accepted here too and this is reflected in a growing self-financing of theatre programmes and the need to market a play as a product. Culture means business! This year, we celebrated the 50th performance of "Black Mother Earth" and "Hinkemann", and we are yet to celebrate the 50th peformance of "Sherlock Holmes" in January. We definitely need a more precise organization so that the entire artistic process does not exceed two months, not counting the preparations done by the authors.
You have brought many young actors and talented directors to the Zagreb Youth Theatre like, for instance, Paolo Magelli, who is one of the most reputable theatre professionals in the former Yugoslavia. What kind of mix of youth and experience would you like to see in your theatre?
Yes, we do have a lot of young actors, which is great. We have new energy that benefits greatly other members of our acting ensemble. We have people like Adrian Pezdirc, Dado Ćosić, Andjela Ramljak, Robert Budak, Tina Orlandini, Mateo Videk and Milica Manojlović, to mention just a few. If we are talking about our more experienced actors, we are joined by Nataša Dangubić, Rakan Rushaidat and Mia Biondić. The most important thing is to maintain the concept of open theatre because oftentimes, theatre institutions are closed systems. We should give chance to young, talented artists because they bring a certain kind of freshness and change with them. Young directors bring new directing styles while experienced directors, like Paolo Magelli, hold a great importance for young actors who are still building their careers.
Your plays talk about opportunties to change the society, and economic, political and spiritual reality. How ready are people today to engage in such a deep thought process in theatre?
Well, if we start with the idea that we are addressing the audience from the stage, being pretentious is not going to be received well. Yes, the desire for change and dealing with our reality can be deduced from the performances of the Zagreb Youth Theatre (ZYT), because we are going through personal dramas as a result of social developments. I am interested in the socially engaged theatre as the echo of the great social changes that we are starting to see. We are living in times when we see a new revolution brewing up because the premise of the world order is all wrong, so I am definitely interested in the topics like injustice, social vulnerability, debt slavery since banks owns us…
Audiences are quick to recognize a good play and in a mysterious fashion, the word of mouth gets around that the play is good regardless of marketing activities. When directors manage to identify themselves with a certain emotion, recognize their own problems in the theme or get intellectually excited, that means that we have succeeded. This is what happened with successful plays such as "Black Mother Earth" which is actually a very emotional and dark story that talks about an ugly side of a village in Medjimurje. The theatre goers love it!
In the last two years, we have also noticed that audiences have started coming back to theatres which is very exciting. I was never quick to judge the audiences for loving plays that are pure entertainment.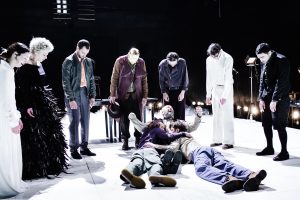 5. What kind of experiences did you draw from the Incubator project? Are the actors from the Zagreb Youth Theatre willing to participate in creating ideas for new theatre plays?
Project "Incubator" was well-received. Several actors from our ensemble have directorial and playwright experience, but the programme is also open to those actors that would like to try to do that for the first time ever. So far, the project "Incubator" has resulted in plays such as "The Big Notebook", directed by Edvin Liverić and "Clean and Healthy Home", an environmentally friendly story for children, written and directed by Kristian Ugrina. For this season, we are preparing another play called "3X and Me", written and directed by Filip Nola.
Apart from dealing with these big topics, your position also entails handling a lot of finances, administration and staff management. Does that exhaust or inspire you? Do you think you will be able to secure enough EU funds for the reconstruction of the theatre during your second tenure as the director?
True, these managerial jobs can be exhausting, but every single time we have a successfully implemented project that just adds to my motivation. We are a big theatre company and it is very demanding to communicate with a lot of people on a daily basis regardless of the organization's hierarchy. You have to have organizational skills and quick thinking, as well as be fully focused on your job. In terms of structural funds, which is how they are called, there haven't been many competitions for cultural institutions, especially not for internal restoration. We are interested in restoring our façade, but our certificate of ownership needs to be clear. The Zagreb Youth Theatre is involved in a lot of disputes over its premises so certain unresolved situations from the past hinder our progress.
6. Where in your plans does the Zagreb Dance Centre feature, which is a part of your theatre?
The Zagreb Youth Theatre manages the Zagreb Dance Centre administratively and financially. The Dance Centre is a production centre and a service for all dance troups and independent choreographers. If the Dance Centre wants to separate as a small, public institution, then we are going to ensure that everything is prepared and organized so that they can do quality work. Their building is currently being repaired, and the conditions for dance troupes are improving since they now get to keep ticket revenues, and they also have help from organizational teams in terms of ticket sales, promotion and technical assistance. Now, unlike before, they don't have to pay for these services. The aim here is to ensure conditions for as many replays for dance troups as possible and systematically work on the development of the dance audience.
7.How is the European Theatre project, i.e. subtitling your theatre's plays, received by the audiences?
We have introduced English subtitles of our plays because this is a standard and we should not forget that Zagreb is an important tourist destination and that we often see the diplomatic corps and representatives of cultural institutions from Zagreb in our audience. Apart from English subtitles, we also stage plays in sign language.