In Italy, several times a year we make presentations of Croatia and opportunities for investment and partnership business, present sectors of particular importance, and through our informative activities we provide information on tenders and incentives, all to maintain and create better conditions and jobs, says Andrea Perkov , Director General of the Italian-Croatian Chamber of Commerce, THGK.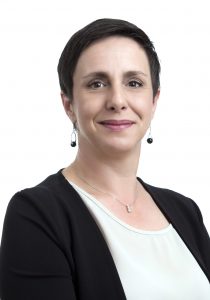 According to the comments of the chamber members, how do you evaluate the current business year, where do you see the biggest problems and how to solve them?
The current year is not easy for anyone, not even our members. We are all faced with high inflation and rising prices, and because of the war in Ukraine, we are also witnessing a lack of raw materials or a rise in their prices. What makes me happy is that our companies manage to maintain themselves, but the problems are quite a lot, and the results will certainly be smaller.
Our Chamber, as well as all other international chambers operating in Croatia, has repeatedly warned about these problems, pointed out, organized, and participated in working groups to improve the situation in the country. Within our system, we strive to provide members with easier business daily, especially through the services and maintenance of our events, which aim to educate, help, speed up business processes, but also find new commercial partners and develop business.
What is the Italian-Croatian Chamber undertaking to improve the business climate in Croatia and to make the economic relations between the two countries even better?
The Italian-Croatian Chamber of Commerce for the purpose of improving the business and investment climate in Croatia is extremely active. As an example, I will cite that we are members of the working group with the OECD and we have been working on a proposal to amend the investment law, which is over twenty years old. In addition, daily, we are at the service of companies either from Italy or those who already do business here to facilitate business through services from consulting to obtaining permits, searching for partners or localities for investment to product promotions. We also hold a range of events from fairs to seminars, business matching, courses, etc.
Although Italy and Croatia have traditionally good relations in all fields, although Italy has once again become Croatia's first commercial partner with an increase of more than 60%, we believe that there is still space for growth and together with the entire System of Italy under the leadership of the Italian Embassy, we are working on it intensively, so that for, I would love to announce the Business Forum, organized between the two countries,  which, in addition to the institutional part, will also have business matching between Italian and Croatian companies.