The Croatian economic delegation was dominated by energy, industry and construction with strong players such as Končar and Rimac Automobil. It is followed by the IT sector and other consulting services with solutions in the areas of the Internet of Things and data science, such as Geld Data and Business Intelligence. The delegation also included a significant number of companies from the food industry, including flagships such as Podravka and Pag cheese factory.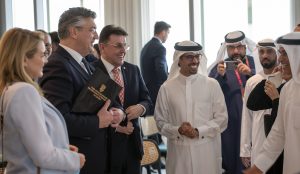 In recent years, economic cooperation with the UAE has been on the rise. Thus, in 2020 and 2019, Croatian exports amounted to more than 70 million dollars, and this trend continues in 2021, in which 63 million dollars were recorded in 11 months. In previous years, the usual value of exports was half lower than today, about $ 30 million. We mostly export electrical transformers, which make up 40 percent of exports.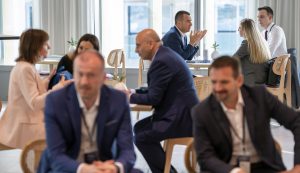 "Anyone with any business experience knows how much flexibility and resourcefulness are necessary for a business to survive, especially in the current environment. My motto has always been that business must go further. Despite all the political, health and other problems, there is no standing for the economy. Today we have about 100 companies from both sides from all key sectors ", said the President of the Croatian Chamber of Commerce Luka Burilović at the business forum held as part of the Croatian National Day at Expo Dubai, organized by the Croatian Chamber of Commerce and the Dubai Chamber. Considering the interest of Croatian companies, the President of the Croatian Chamber of Commerce also referred to the current cooperation with the United Arab Emirates, which has been growing even in the last two challenging years.
Source: Privredni.hr