Both bilaterally and globally, UK and Croatia will remain connected. Undoubtedly, some of the mechanisms that we use for our cooperation will have to be adjusted to new circumstances, but that won't change the importance we both attach to our cooperation.
"The UK has been clear since the 2016 referendum about its intention to leave the European Union and Croatia has always respected that democratic decision", say H.E. Andrew Dalgleish LLB Her Majesty's Ambassador to the Republic of Croatia. There are high expectations that Brexit won't affect the relations between the UK and Croatia.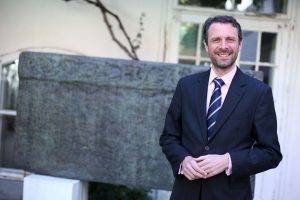 Indeed, the two countries have a long history of cooperation before the EU membership, and are recently posting excellent results in British investments in Croatia and in tourism, says Mr. Dalgleish. The two countries are diligently working on making the life of Brits in Croatia and Croatians in the UK manageable after the UK leaves the EU on 31 October.
Two Prime Ministers, Mr Boris Johnson and Mr Andrej Plenkovic recently exchanged views on Brexit. "Croatia and the UK have been non-EU partners for longer than we've both been in the European Union together and so we have nurtured excellent bilateral relations for many years now. When the UK leaves the EU on 31 October, this will naturally change some of the mechanisms we use to work together", says our interlocutor." Change provides opportunity – no longer will we be greeting each other as two of twenty-eight member states in Brussels, we will be working far more directly on a one-on-one level". Mr Dalgleish emphasized that the UK has always been clear about its intentions. "We have been talking about Brexit – as you said, the PMs also recently spoke over the phone – and we will continue to talk about it, but in the meantime, we are working closely together on a range of issues of shared interests and ambitions", says the ambassador. For example, he adds, both the UK and Croatia are part of the Berlin Process, which addresses some of the challenges in the Western Balkans – the UK hosted the Process in 2018 and Croatia is making South East Europe a priority region for its Presidency of the EU. "We remain fully committed to the region and beyond it, to the European continent that we both belong to – leaving the EU will not change that", says Mr Dalgleish.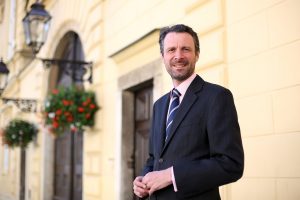 There are constant updates related to the outcome of Brexit in Croatia published on your website. In which way is the life of the British people living in Croatia and the Croatians going to change as a result of Brexit?
We've made a very clear commitment in the UK that the UK's departure from the European Union should not have a damaging effect on EU citizens – including Croatians, of course – who are already legally resident in the UK. They will still be allowed to live, work and enjoy life in the UK. We've been working hard with the Croatian authorities to see that same offer extended to British citizens living in Croatia. Our priority, from the start, has been to minimise the impact of Brexit on people, so we are indeed keeping them informed with up to date information, be it about their residency rights, health care or travel post-Brexit. Brits here who are concerned about what to do next should follow our Living In Croatia guide https://www.gov.uk/ guidance/living-in-croatia.
The same question applies to business. Are British companies operating in Croatia and vice versa going to be affected by Brexit and how will these changes affect the Croatian exports to the UK?
Our trade relationship has been steadily growing, even after the referendum on leaving the European Union. Indeed, we've had British businesses like Jo Malone and ICE Marine opening up in Croatia just this year. Travel business – meaning British tourists visiting Croatia and Croatians traveling to the UK – has never been better; we expect the number of British visitors to be close to 1 million this year. There will be technical changes when we leave the EU on 31 October, but we are currently working very hard towards achieving a deal that is acceptable to both sides. At the same time, we're also working hard to manage the consequences of leaving without a deal – this would mean trading on WTO terms until a free  trade agreement is put in place. We have increased our efforts significantly to prepare for this with a view to minimising disruption. More details to follow.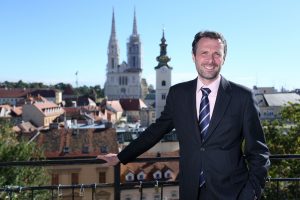 How related are all these issues, have you been cooperating with the Croatian government regardingthem and how much room is there for cooperation considering that Croatia has to adhere to the EU's decisions?
Of course we are in regular contact with the Croatian government to explain our position and to listen to their concerns. But we respect the decision of the twenty-seven member states to negotiate as one and are not trying to disrupt that. Just one important clarification to your question, though: Croatia is an integral part of the EU and is part of the EU's decision- making process, it doesn't simply follow EU decisions, it shapes them. It's also important to correct the wrong impression that the only thing we talk about is Brexit! September sees the sixth 'Sava Star' training exercise where British troops come to Knin to train with Croatian forces – this continues regardless of whether or not we are in the EU. Our cooperation in defence and security has been excellent. Later this month, we are hosting two great cinema events showcasing some of our great culture – fashion (a documentary on Alexander McQueen) and heritage (the Downton Abbey movie). Croatia and the UK care deeply about keeping our seas clean and free from plastic waste. We launched our #BeyondPlastic campaign at the Queen's Birthday Party this year with a view to eliminating all single-use plastics in the Embassy and sharing our experience of doing this with our friends.
Which most pressing daily issues (such as pensions, healthcare, etc.) have to be re-codified if the UK leaves without a deal?
Rights of residence, social security rights including pensions, access to healthcare – all these issues have been addressed and protected for EU citizens living in the UK if we leave without a deal. The Croatian Government has prepared legislation to do the same for Brits living in Croatia.
If the UK leaves the EU by the end of October, in which way will Brexit affect the cooperation between the two countries in terms of security, regional and other issues on which the two countries have common policies and cooperation?
Croatia and the UK share so many common goals on security, regional and other policy questions. It is in both of our interests to continue that cooperation. Undoubtedly, some of the mechanisms that we use for our cooperation will have to change, but that won't change the importance we both attach to a secure, stable region, to tackling organised crime, to dealing with security threats. We are both active members of NATO and we both cherish that partnership. We share so many common goals in the United Nations, where the UK is a permanent member of the Security Council – our cooperation there will continue, even when we have left the EU. Both bilaterally and globally, we will remaim connected.
Which sources of communication the embassy uses in communicating the changes with the Brits in Croatia and how much time and effort these developments are taking in your everyday functioning?
One of our top priorities is to provide information on developments to British citizens resident in Croatia. We've held face to face outreach events in Zagreb, Split, Rijeka, Dubrovnik and we will have more this autumn and we use our social media platforms – Facebook, Twitter and our Living In Croatia pages as well as keeping in touch with the English language media and expat groups to provide regular updates.