According to the eVisitor system, which includes tourist traffic generated in commercial and non-commercial facilities and nautical charter (eCrew system), in Croatia during the Easter holidays, ie in the period from Friday, April 15 to Monday, April 18, 2022, about 135,000 arrivals and about 493,000 overnight stays. Out of that, domestic tourists realized more than 31,000 arrivals and more than 80,000 overnight stays, while foreign tourists realized more than 103,000 arrivals and more than 412,000 overnight stays.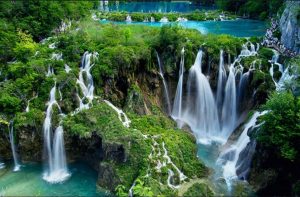 For comparison, during the extended Easter weekend last year, about 147,000 overnight stays were realized in Croatia.
"Apart from the excellent results achieved during the extended Easter weekend, we are also pleased to see that about 145,000 tourists stayed in our country on Saturday. This is also the day with the largest number of tourists on a daily basis this year, and we expect positive trends in the pre-season, ie during May and June, "said CNTB Director Kristjan Staničić, adding that Croatia has the opportunity to enter the main part of the season with extremely favorable results and trends.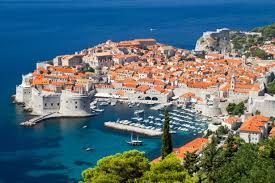 During Easter, most tourist nights were realized in Istria (about 188,000 nights), Kvarner (more than 90,000 nights), Split-Dalmatia (more than 55,000 nights) and Dubrovnik-Neretva County (more than 43,000 nights), and looking at destinations the most was realized in Poreč, Rovinj, Dubrovnik, Zagreb, Split, Umag and Zadar. In terms of markets, during the Easter holidays the largest number of overnight stays was realized by guests from Germany, followed by the domestic market and guests from Austria, Slovenia, Italy and Slovakia, and in terms of type of accommodation households (more than 112,000 overnight stays) and camps (more than 99,000 overnight stays).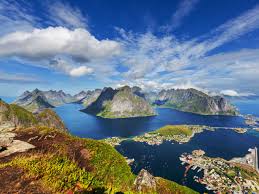 "We have exceeded the number of 3.6 million overnight stays since the beginning of the year, which is 120 percent more overnight stays than in the same period last year, but also 95 percent of overnight stays in the same period in 2019. These results confirm strengthening Croatia's visibility as a year value-added destinations which is also our strategic commitment. Tourists perceive Croatia as a destination of pleasant and quality vacation, and we focused our activities on maintaining that status, but also on developing Croatia as a sustainably responsible destination. Despite all the challenges, the tourism sector is showing its resilience and quality this year, and the Croatian tourism offer its competitiveness, which is also an additional incentive for the rest of the tourist year, "concluded Minister of Tourism and Sports Nikolina Brnjac.
Let us add that in Croatia so far most overnight stays were realized in Istria, Kvarner and Split-Dalmatia County, and looking at destinations in Zagreb, Dubrovnik, Rovinj, Split, Poreč, Opatija… Most overnight stays were realized by guests from the domestic market, followed by Germans, Austrians, Slovenes and Italians.