From today, Irena Weber is the new director of the Croatian Association of Employers. Weber is a manager with extensive experience in the corporate and financial sector. She worked on the largest merger, takeover and restructuring transactions in Croatia and the region. The rich experience of working with companies from almost all business sectors gave her a detailed insight into the challenges faced by entrepreneurs in the Croatian economy.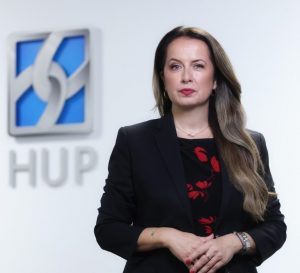 "Ahead of us is a very challenging autumn. The focus of the Croatian Association of Employers will be to find an agreement on gas and electricity prices for entrepreneurs in a very short period of time. At this moment, companies are paying up to five times higher bills for energy than in the same period last year, which no entrepreneur can withstand without serious consequences. The business sector is no longer able to independently present the increase in energy prices and the upcoming energy and digital transition, which is necessary for their survival. Entrepreneurs are the ones who provide salaries for all employees and pensions for citizens, investments, development and growth of standards. This is the moment when we have to help them overcome this growing crisis", said the CEO of HUP, Irena Weber.
Under the leadership of Irene Weber, HUP will continue to advocate tax relief for work, the abolition of administrative barriers for the development of investments and entrepreneurial ideas, and simpler and more competitive business in Croatia.