Croatia will receive 9 billion euros from the cohesion policy of the European Union (EU) for the period from 2021 to 2027 with the aim of promoting the economic, social and territorial cohesion of its regions and the green and digital transition, the European Commission announced.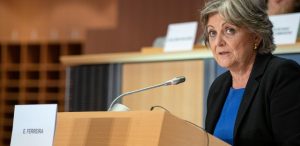 For climate goals, Croatia will use 2.56 billion euros from the European Regional Development Fund (ERDF) and the Cohesion Fund to improve energy efficiency, increase the share of renewable sources in energy production, and for resistance to climate change. In the area of strengthening economic competitiveness and digitization, EUR 1.7 billion is planned in order to increase the competitiveness and innovation of small and medium-sized enterprises.
About one billion euros will be allocated to strengthening the transport network and improving mobility. There, the main emphasis is on the national railway infrastructure and maritime transport. Almost 2.5 billion euros will be invested in social inclusion, employment and education. 244 million euros will be allocated for sustainable fishing.
"Since Croatia's accession to the EU, investments in its balanced development within the framework of the cohesion policy amounted to four percent of Croatia's GDP. These investments increased its competitiveness, helped create new jobs and promote a greener and more digital economy. The new Partnership Agreement for the period In 2021-2027, this member state is provided with additional funds to continue its path towards economic, social and territorial cohesion and development," said European Commission Commissioner for Cohesion and Reforms Elisa Ferreira.