Our advantages are accommodating customers, security, flexibility and fast decision-making. Nevertheless, despite a very competitive market, we are continuously recording significant growth in all segments and are looking to expand.
Although it has been operating on a significantly saturated market, KentBank has managed to find its niche and strategy which sets it apart from its competitors. The bank's first prominent feature is its devotion to customers' needs and the second, the ability to be a point where a growing interest of Turkish companies for Croatia and vice versa meet. Ivo Bilić, Chairman of the Managing Board of KentBank, is also proud of the new technological features that are enabling customers to handle banking operations in a highly advanced way.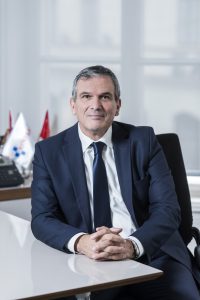 What are the key qualities of KentBank that have resulted in the Bank recording an above average growth in the Croatian banking market?
After the Turkish owner took over the bank, its internal organization was significantly changed. The personnel structure was improved, and we have managed to achieve a significant growth in all segments in previous years. As a bank, we have a shallow organizational structure and thus, we managed to implement sales strategy in all segments. Thanks to our size, we can be fully dedicated to our customers, having a high quality individual approach and provide complete insurance at the same time.
Apart from the expansion of our business and ATM network, the bank is constantly working on improving the existing and introducing new products and services. We have implemented an improved version of online banking (e-Kent), in addition to mobile banking (m-Kent) of which we are really proud of. Our advantages are accommodating customers, security, flexibility and fast decision-making. Our shallow organizational structure enables us to do all of this.
How difficult is it to find a niche for your banking products in a financially saturated market?
It is hard to find a niche, but we think that we have succeeded. We wanted to use the connection with our owner in an adequate way, and, for the purpose of connecting the Croatian and Turkish economy, we have established a Turkish Desk as a place where Croatian companies planning to trade in Turkey, can obtain information and present their initiatives, as can Turkish companies interested in the Croatian market. In our approach to the customers, it is not only banking services that we offer. We are also able to offer to establish connections with Turkish companies and vice versa, all with the view of improving our clients' businesses.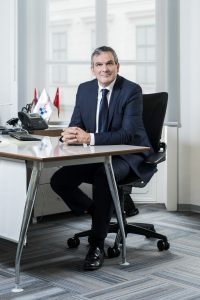 3. KentBank is supported by the powerful Süzer Group from Turkey that ensures your stability with high capital and a high capital adequacy ratio. How do you measure up against this criterion in relation to other banks that are backed by strong financial groups?
Growth and development that we have achieved in previous years have been strongly and continuously supported by our owner, Süzer Group, which is well-established in Turkey. Sspecially in terms of boosting the bank's capital position. In the past period, from the takeover onward, our owner has been continuosly working on bolstering the bank's capital position.
4. In which way does KentBank connect Turkey and Croatia?
KentBank has recognized a great potential in increasing external trade between Turkey and Croatia and has established a special unit called Turkish Desk, for the purpose of supporting and financing foreign trade transactions between Turkish and Croatian companies. After the success of the Turkish Desk in Zagreb, which was founded in 2015, KentBank decided to open a Representative Office in Istanbul. Through Turkish Desk in Zagreb and the Representative Office in Istanbul, KentBank facilitates a full access to comprehensive solutions for business financing, as well as international banking products and solutions for small, medium and big enterprises. Our bank aims to create new opportunities for businesses in Croatia and Turkey and to become a bridge which will connect the economies of the two countries.
5. How many Turkish companies are present in Croatia and how many Croatian companies are operating in Turkey? In which way do you support economic ties between the two countries?
Presently, there are 50 active Turkish businesses in Croatia, registered as small, medium and large enterprises. About 150 Croatian companies export various goods and services to Turkey and around 100 Croatian companies import from Turkey. The annual value of Croatian export of goods to Turkey is 108 million EUR, while the import from Turkey stands at 240 million EUR. It is clear that the external trade between Croatia and Turkey has an unlimited potential. KentBank has recognized this untapped potential and it is the right place for the import-export operations.
KentBank has an excellent cooperation with the Croatian Chamber of Economy in exchanging information and promotion of business opportunities, as well as with the Turkish Chamber of Commerce – DEIK. We have been working with DEIK since we established our Turkish Desk. One of the members of our Managing Board is also a member of the Croatian – Turkish Department in DEIK. We also have close ties to the Turkish Embassy in Croatia, as well as the Croatian – Turkish Friendship Association that is our long-time partner, so, all in all, we are familiar with the opportunities created by Turkey in various segments of the economy.
6. In which parts of Croatia are you most active as the Bank that follows Turkish investments?
Turkish investors have so far invested considerable resources in the tourism sector, health services, airports and renewable energy resources. In addition to these segments, Turkish investors are interested in the metalworking industry, construction industry, food and beverage industry, etc. KentBank is able to support Turkish investors throughout Croatia and structure financial tracking of their investments. We are also continuously monitoring potential investments and we are always ready to support investors, both financially and business-wise.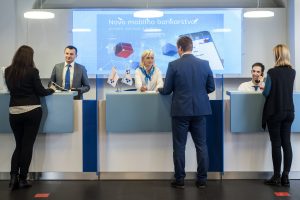 7. What are KentBank's plans in the strong Turkish market?
Our goal is to create new business opportunities and to be a bridge that will connect the economies of our two countries. Today, KentBank has 15 branches across Croatia and actively lends to entrepreneurs from all branches of the economy. We have a number of finance specialists and thusly, we are able to approach every client individually by finding the best financial products and services for their growth and progress. We have opened the Representative Office in Turkey for the purpose of advising Turkish companies and strengthening business relations between Croatian and Turkish clients.
8. How do you envisage the bank's future position in the Croatian market?
Our goal in the coming years is to be positioned in the Croatian market as a medium-sized bank or to continue with organic growth. If an opportunity arises, we are ready for acquisitions as well. Bearing in mind the strong role that social responsibility has in building the reputation and competitiveness and in creating satisfaction and a stimulating environment for our employees, KentBank is guided by the principle of responsibility in all segments of its operations and towards all stakeholders, thus creating the conditions for its faster business development.