Croatian coffee lovers were presented with a coffee machine that prepares popular cold brew specialties that they will love this spring. In a positive and relaxed atmosphere with the sounds of the violin, the season of enjoying coffee cocktails is open. This is due to De'Longhi, a well-known Italian brand of premium coffee devices, which presented the new and innovative Eletta Explore device in the Eateria restaurant in Zagreb.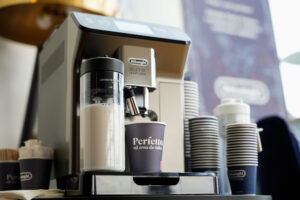 And what is socializing without coffee? It was coffee that started this presentation event where the most refined palates gathered when it comes to coffee. The event revealed a new trend that we will not be able to ignore this spring. It's about cold brew drinks. The main star responsible for these liquid delicacies was not just the barista this time, but a new machine from the De'Longhi family.

"Innovation is what makes the De'Longhi brand special. Top innovative cold brew technology allowed us to encourage the trend of cold brew drinks and I believe that this is why the simplicity of preparing cold and hot coffee drinks will soon become an everyday thing that our loyal consumers will also accept. Cold Brew Cappuccino or Cold Brew Mojito, with one touch you can prepare the ultimate refreshment in less than 5 minutes, isn't that really #perfetto?" – said Nataša Bagić, Marketing Manager of the De'Longhi Group in Croatia.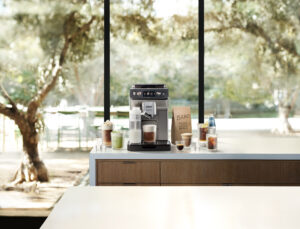 Hot and cold drinks. Prepared Perfetto.
The innovative bean-to-cup device allows you to explore more than 50 hot and cold coffee beverages at home.
The new Eletta Explore makes it easy to prepare your favorite cold brew coffee at home in less than 5 minutes.
The device comes with three unique technologies designed to meet the needs of every coffee lover.
1. The absolute novelty of the De'Longhi coffee machine is the revolutionary cold extraction technology that makes cold brew drinks in less than five minutes with one touch.
2. LatteCrema Hot technology is responsible for the perfect warm and creamy milk foam.
3. Eletta Explore also caters for those who prefer cold coffee adventures with LatteCrema Cool technology, a new milk frothing system that produces sweet and velvety milk foam at the ideal temperature for cold drinks and recipes.
"By introducing the Eletta Explore and the cold brew innovation, DeLonghi has once again shown why it is recognized as the first choice among consumers. With the new Eletta Explore, you can start your day with a perfect espresso and end it with a refreshing Cold Brew Mojito. Which will fit everyone perfectly into the upcoming summer scenario. " – added Tea Kozulić, Junior Marketing Specialist for De'Longhi in Croatia.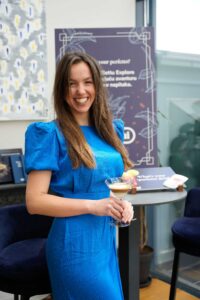 What happens during the preparation of cold brew beverages?
Preparing cold brew drinks is real magic because the water bypasses the heater and reaches the brewing chamber at room temperature and under low pressure. However, the magic doesn't stop, it turns into a room temperature coffee drink with a slightly sweet taste.
Even the most demanding coffee lover will adore Eletta because of all the nuances of coffee bean flavor that it can provide. Variety is the key word when describing Eletta Explore as more than 50 beverages are available at the touch of a button – including hot, cold and cold brew coffee and milk-based recipes to enjoy at home. This makes it really easy to prepare your favorite refreshing drink in the speed of everyday life.
You can also enjoy your favorite types of beverages outside the home because the device comes with a travel cup.
What better way to enjoy warm and refreshingly cold cold brew drinks at home, prepared in less than 5 minutes during spring gatherings on the terraces? Find more inspiration for coffee cocktail recipes, hot and cold drinks on the De'Longhi Instagram page.