Dubrovnik Airport was the fastest-growing airport in the Ex-Yu region in the first sixth months of 2019, adding 157,184 passengers during this period. Recall, on Friday, Dubrovnik handled its two-millionth passenger, which came 19 days earlier than 2018.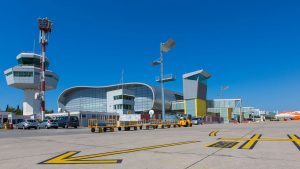 Namely, Amanda Lynn Lowe from San Diego, California arrived on Friday by a Croatia Airlines flight from Zurich, Switzerland. Dubrovnik Airport director Frano Luetić congratulated the two-millionth passenger, pointing out that the airport continues breaking records.
"Reconstruction and improvement over the last six years have brought us growth in traffic. In these seven and a half months, our traffic has increased by 14 percent. In July, we reached a record over half a million passengers, and on August 3, we had a daily record with more of 24,000 passengers," Luetić emphasized. The airport hopes to reach three million passengers by the end of the year.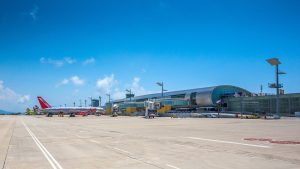 But there are more than a few factors that have contributed to the success of the airport this year, like the new American Airlines seasonal service that connected the United States and Croatia for the first time in almost 30 years. The arrival of popular low-cost carrier Ryanair made an impressive contribution, too.
Furthermore, the third and final phase of the airport's runway overhaul was also completed this year, though the airport modernization is far from over. Namely, Ex Yu reports that the construction of two new rapid exit taxiways, the apron expansion and the construction of new commercial and general aviation aprons, a small general aviation terminal, the development of aircraft, maintenance and operation facilities, and a multi-story car park for 700 vehicles will be the focus of the airport this winter.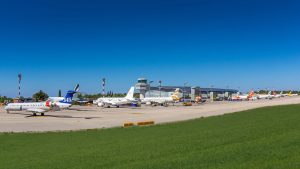 In the first six months of the year, Dubrovnik Airport welcomed the most passengers from the United Kingdom, France, Germany, Spain, and Croatia. The airport expressed that this rise in passengers should continue until the end of the year, and especially going into the end of the holiday season.
"This winter we expect to see British Airways, Aegean Airlines, LOT Polish Airlines, Trade Air, Turkish Airlines, Vueling and Croatia Airlines maintain flights to Dubrovnik," Dubrovnik Airport said.
Recall, British Airways will run four weekly flights from Gatwick this winter, and Aegean Airlines will connect Athens and Dubrovnik two times a week until January 4.
Source: Ex Yu Aviation