On the occasion of the beginning of the EU Presidency, the Embassy of the country in Zagreb organized a special reception at the DoubleTree by Hilton Hotel.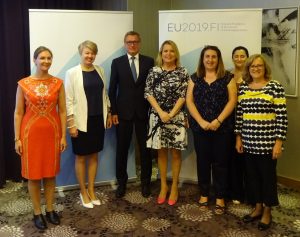 Ambassador of Finland to Croatia H.E. Risto Piipponen said that the main issue during the presidency would be to promote the EU's global leadership in combating climate change. Other topics include the adoption of a new EU long-term budget and the need to protect common European values such as the rule of law and the continuation of enlargement negotiations with candidate countries.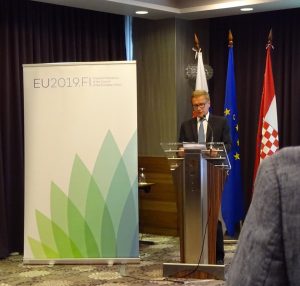 Guests enjoyed food made from local ingredients, vegetables and fish. The reception was attended by a large number of people from the cultural and public life and members of the diplomatic corps, with special emphasis on the Romanian Ambassador and representatives of the Croatian Ministry of Foreign  and European Affairs, as a three-member presidency.