On February 1st, Rijeka became one of the most interesting cities in Europe where domestic and foreign creative resources, fascinating cultures and marvellous heritage seen through new eyes will mix over the next year in a kind of amalgam.We talked with Emina Višnić, Director of RIJEKA 2020, about the different dimensions of this cultural challenge.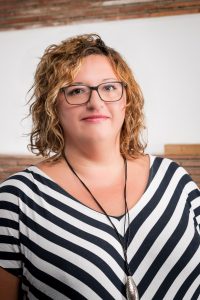 Rijeka officially became European Capital of Culture 2020. Those who didn't attend this fantastic 24-hour event still have plenty of reasons to buy a plane ticket or simply take a stroll to this epicentre of cultural events in Europe: exhibition of David Maljković, one of Croatia's greatest contemporary artists, a new revelation of Gustav Klimt and performances of global opera stars Karita Mattila and Elina Garanča are just a few of many reasons to come to Rijeka.
                  1 Rijeka officially became the capital of European culture. Is the vision you entered into  this project what you managed to fight for in the end?
For the most part – it is. From the very beginning, our vision was to influence the future of Rijeka's culture through this project and to build citizens' sensibility towards culture by including them in the project. In simple terms, Rijeka's European Capital of Culture project consists of three equally important goals – construction of cultural infrastructure, quality cultural and artistic program that will take place throughout the year 2020, and heritage of the project which includes the built buildings and the built human potentials that will continue to lead and develop the culture in Rijeka even after 2020.
You have a lot of programs, but could you single out some of them that would definitely be worth traveling half the world or half of Croatia to see them?
Over 600 individual events will take place in Rijeka during 2020. Even though all of our programs are important, especially those referring to included and activated citizens and local communities, we have a number of events that fit the question you just asked. For example, exhibition of David Maljković was opened on January 31, at the Museum of Modern and Contemporary Art in Rijeka. He is a globally renowned artist and one of the greatest contemporary artists of Croatia. In the summer, in July, we will open the exhibition titled "Unknown Klimt: Love, Death, Ecstasy", and I believe that I don't have to speak in particular about Klimt's attractiveness and relevance. We will also have performances of world's opera stars, Karita Mattila and Elina Garanča, in Rijeka in 2020. Now, at the end of February and at the beginning of March, we will organize the Needcompany Festival, where this currently most propulsive European drama company will perform three different shows in Rijeka. In the programming direction Dopolavoro, which discusses the work and new technologies, we have artists who exhibit at the biggest global festivals, and they are bringing particularly attractive huge mechanical machines to Rijeka, which will be an attraction by themselves. It's hard to list them all and I'm afraid that I might overlook something important. It's best to study the program for the year 2020 via webpage www.rijeka2020.eu and choose.
You combined culture and you technologies. How was this received in Rijeka and can it really be an incentive for city's development in the future?
Art can always be an incentive for development of the city in the future. A combination of culture and new technologies brings us the Dopolavoro programming direction, which explores the future of work in a creative and extremely interesting manner, discusses the human work and creative work in modern times of new technologies. Programs within this programming direction will bring a number of exhibitions, and the central one is the "The Sea Is Glowing" (Usijano more), but there will also be a series of accompanying exhibitions and artistic activities and installations. All the topics to be opened within these programs have the force to encourage change in the field of understanding of work and the future of work, or at least encourage reflection on what work means to us, what is work in modern society or work in a modern city, and what is the relationship between the modern man or an artist – towards work and new technologies.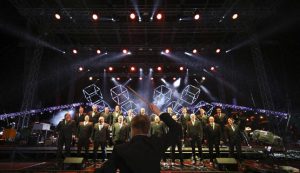 Photo by Petar Kurschner
If you observe the invested and what Rijeka could get as permanent ownership, is this project expensive or not?
It's not expensive, i.e. great funds are invested in it from different sources, for the program and for infrastructure. Total value of the project is around €70 million, where around €27 million is intended for cultural and artistic program and accompanying activities, and the rest of the amount is for construction of infrastructure (reconstruction of cultural buildings and the ship Galeb), but significant EU grants, assets from European funds, will also be used for construction of infrastructure. New cultural buildings that are being built in the former abandoned factory complex downtown will remain a permanent ownership and permanent heritage of Rijeka. Rijeka will get a new building for the City Museum, with a permanent exhibition about Rijeka's history, the Museum of Modern and Contemporary Art has already moved into its building built in the first stage. We are also building the City Library building and building for the Children's House – the first one of this kind in Croatia – which will be the starting point and a meeting place of children's creativity.   Tito's ship, the Galeb, is also being restored, and it will become a ship-museum. Also, a big warehouse building in the port area in Rijeka is being renovated, and it will be the place for major exhibitions in 2020. All this will stay a permanent heritage of Rijeka. And all this is being restored with a high percentage of EU funds, and this will leave more money for other purpose in the local budget, because if the City had built this infrastructure only with its own funds, the reconstruction would probably last much longer, and it would cost the local community much more as well. Also, the art program that takes place in Rijeka in 2020 will attract many visitors to Rijeka, and the citizens of Rijeka and the region will get the opportunity to attend numerous world-class artistic performances in their own city. This experience is extremely valuable. Additionally, with this project, Rijeka has already now gained such great international visibility with which it's building a positive image not only as a tourist destination, but also as a city that is open, modern and alive, a city that's good to live in, but also to invest in. Only at the opening we had more than 70 foreign media from 15 countries. Something like that could hardly be achieved through some marketing campaign, and I won't even mention the price of that kind of campaign.
What is it actually that should remain, is it the spaces, the spirit of culture, of Europe, or something else how you would like this project to continue to exist in 2021?
It's both, the spaces I already talked about but also the experience of the audience that will attend many forms and performances of culture and art. Also, this project brings permanent sculptures in one of its programming directions, Lungomare Art, and these sculptures will be placed in several locations in the Kvarner area, and they form a kind of a tourist and artistic route. But, maybe the most important thing is that the people who were involved in this project and who gained and are gaining many experiences and know-how through the project, will stay after the ECC project. In the preparation period, we conducted a series of educations on organization of cultural events and audience inclusion, but a great number of people from institutions that are our partners and in the company Rijeka 2020, which was established for the implementation of the European Capital of Culture Project, are working on implementation of the project. Also, already in the preparation stage, a number of people from civic initiatives, who proposed and carried out minor projects in the field of city planning or cultural programs in smaller groups or neighbourhoods, were involved with the project. I would like all this to remain a permanent heritage of the project. Active citizens in an active city, permanent cultural objects in which numerous programs will continue to be implemented and people who will carry and implement these programs when it comes to both organization and performance.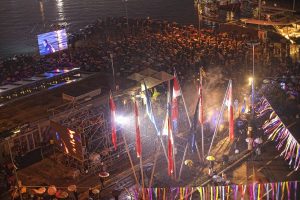 The Maribor Project, one of many, ended in bankruptcy. How great a financial risk is it to get the title of the capital of culture?
It's an individual story for each European Capital of Culture. Since these are mainly public funds used to finance the project, European, state and local, logics lead to a conclusion that it shouldn't be a risky project financially. Every country and city invest in it voluntarily, and they apply in hope that they will get the title. However, precisely because these are public funds, politics or political quarrels of those who hold different levels of government, may be risky for the project. We don't have such a problem. During the entire period of preparations, we enjoyed the support from the Government of Croatia, from the County and from the City. The City of Rijeka is the holder of this title, and the Government, County, University and the Tourist Board are strategic partners in the project.  We have good cooperation with everyone. Politics don't interfere with artistic program, they support our work and we are grateful to all of them for that. And that is the path that leads to success of the project.
You have a rich career in the field of culture behind you. Did you have the freedom you wanted and will Rijeka 2020 remain written in red in your personal CV?
Yes it will. This is certainly one of the greatest projects that I lead and it will remain written not only in my CV but also in my heart. The people I work with are investing great effort to make the project a success. We know and respect each other, we argue and make up. There is a huge amount of positive energy between us. These are very intense years in my career and in my life. I do have freedom in the sense of project management, but it is not and it must not be absolute. Because I am not alone in the project. Slaven Tolj is the Project's Art Director, the project has seven program sections, each of them has its own manager, and important partners in its implementation are Rijeka's cultural institutions, as well as numerous associations and organizations, almost 300 of them. In that sense, such a comprehensive participatory project also secures great freedom, but also a great deal of patience in coordination and management.