The 23rd Event Club was held at the Miele experience Center. The topic – ordering food in the process of organizing an event. The Miele Experince center has proven to be a well-chosen location with its cozy atmosphere, necessary infrastructure and even better hosts.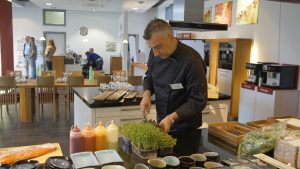 In the first part of the program, guests were able to attend a presentation by Dace Ulste from BNI Croatia . Comfortably positioned around the central table, guests attended a panel discussion with a nutritionist with two books published, Alma Bunić and a chef who should not be introduced, Mata Janković who shared their knowledge and experience with chef Zoran Gajić. snacks designed according to the latest nutritional knowledge.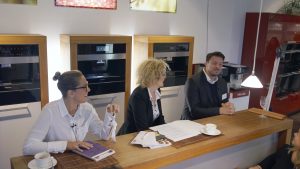 After the discussion, the guests played a short quiz and were then invited to a tasting of healthy snacks. The hosts and organizers were interested in evaluating the food prepared in this way, which in the end was extremely positive. What happened spontaneously was a get-together with a chef and a nutritionist who readily answered numerous questions from the guests, so it took longer than planned.