Fortenova group made a net profit of HRK 318 million in the first half of the year, in contrast to the loss recorded in the same period last year.  The Group also achieved a 35 percent increase in consolidated operating income to HRK 12 billion.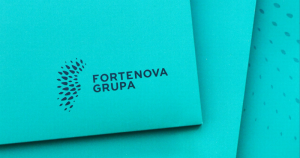 The statement states that the Group has been showing results consolidated with Mercator since 1 May and is operating under improved conditions compared to the first half of 2020.
EBITDA increased by 14 percent in the first six months of 2021, and at the end of the first half of this year, the Group also had HRK 1.8 billion in cash in its accounts.
Fabris Peruško, Member of the Management Board and Chief Executive Officer of Fortenova Group, pointed out that with consolidated operating revenues of HRK 12 billion and adjusted consolidated EBITDA of HRK 1.1 billion, he can proudly say that the best first half of the year is ever behind the Group. , not only in terms of results, but also due to the successful completion of several large projects that set it on the path of strengthening profitability.
"First of all, it is the business integration of Mercator and its consolidation in our financial statements from May 1, 2021. Given the excellent tourist season, the Group continues to operate strongly in the third quarter, and this will – together with the synergies we achieve in retail and the expected conclusion sales of the 'Frozen Food' group to Nomad Foods – means that the financial position of the Fortenova Group will continue to improve, "said Peruško.
Chief Financial Officer James Pearson states that in the first six months of 2021, Fortenova group focused on market realization, achieving planned business improvements and completing a number of key projects.
"This focus on achieving the set goals is clearly reflected in the improvement of operating results, in the fact that the sale of the Frozen Food Business Group is progressing completely according to plan, in refinancing Mercator's debt with 89.73 percent of its shares transferred to Group and its integration in the Retail Business Group is very successful, as well as the conclusion of several transactions of sale of non-core activities, which allows further focus on core business areas, "said Pearson, concluding that for the Group this was a very positive half-year.