With its Generation 7000, Miele is renewing its entire range of built-in kitchen appliances, from ovens and hob units to steam ovens, coffee machines to Gourmet drawers and vacuum sealing drawers. In the future, the kitchen will play an even more important role in many households. It's not just the central living area, more and more often it's becoming the centre of attention as a status symbol.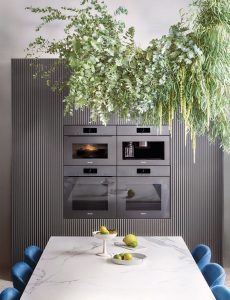 Generation 7000 – the intuitive generation, is the right solution.
With the introduction of Generation 7000, kitchen appliances are getting a new design that emphasizes Miele advantages with the refinement of design details. Attention was paid to symmetrical design, perfect alignment of spaces and positioning of individual elements of design. This creates the highest possible level of flexibility when it comes to kitchen design, and provides contemporary design solutions for modern kitchens.
Colours for perfect enjoyment
Built-in appliances with contemporary minimalist design. Miele offers three high-quality concepts in graphite grey and obsidian black, and the stainless steel version that fit perfectly in any kitchen and living space. Regardless of the decoration style, traditional, timeless or modern: Miele is not responsible only for the perfect culinary results, but also for the harmony in your kitchen.
www.miele.hr