We have interviewed the officials from diplomatic community to found out how embassies have organized their diplomatic activities during the pandemic, as well as, how they spend their free time and what they will do first when the measures are abolished. We talked to H. E. Pierfancesco Sacoo, Ambassador of Italy: "A recent survey conducted by the Italian-Croatian Trade Chamber among its members shows that only a small minority (about 20%) of companies are completely dissatisfied with the Government's measures." he said.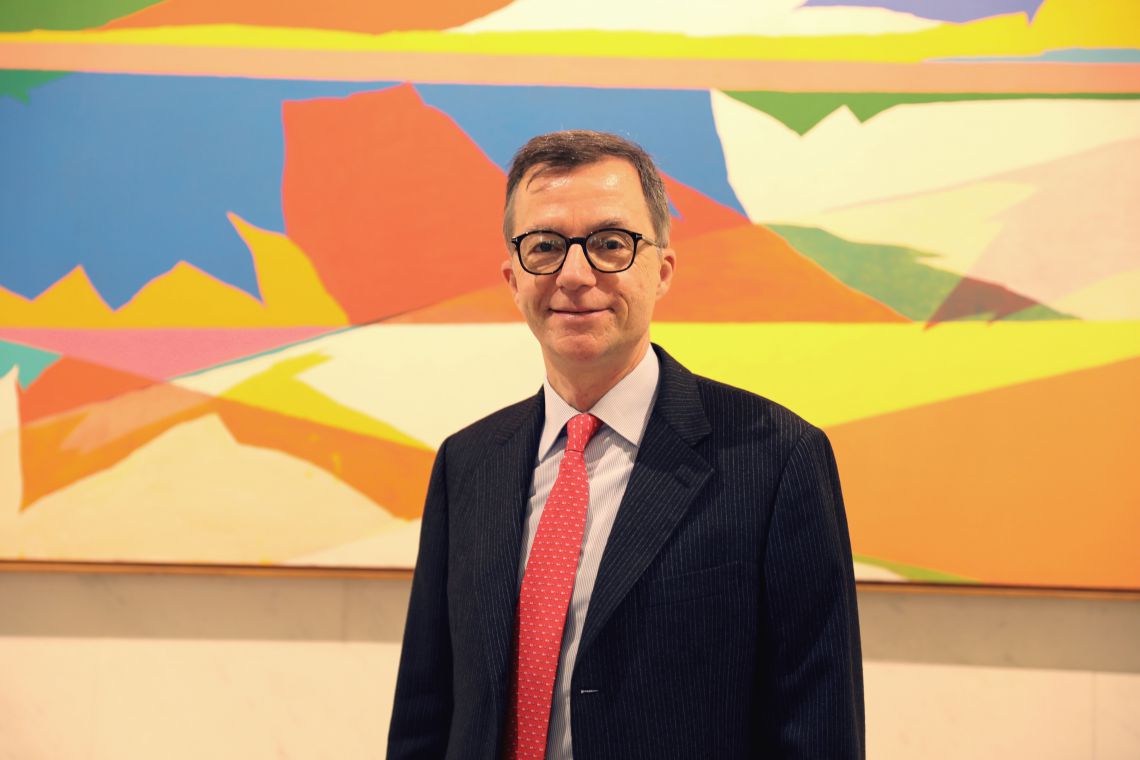 How did you organize your business activities in the Embassy?
In light of the combination of the COVID-19 pandemics and earthquake, and like other Embassies and public and private offices, we re-organised our work in the Embassy according to the strictest and most scrupulous safety and sanitary guidelines, both the ones coming from our HQ and the ones set out by Croatian Authorities.
In particular, we set 'smart working' as the pre-eminent working mode, whilst going physically to the office only when strictly needed. Once in office, we made sure all epidemiological cautionary measures be in place, including mandatory respect of social distancing, check of body temperature, use of surgical masks and disinfectants. The staff in the Embassy has been divided, according to a cautionary principle, in two teams which never meet each other so that, in case one a team member gets infected, the other team can continue to work normally. Our goal is to protect not only our employees but also the citizens that may come to the Embassy for consular services. For these reasons we are only providing the latter by appointment, in order to scatter people's attendance out and to avoid wide gatherings.
With the gradual ongoing reopenings in Croatia, we are starting to consider adjustments to this model and are eager, in fully safety and health, to go back to full operativity of the Embassy.
How do you comment on the Government's measures to help and save the economy?
It is important to underline that Croatia was affected by the economic shock of the Covid-19 outbreak after five years of continuous economic growth, surpassing often the average growth rate registered by other European countries. This scenario has now become completely reversed. We have been reading recently about economic forecasts issued by national and international institutions. The effects that the crisis has had on the Croatian economy are worrying. I believe, however, that Croatia will prove successful in overcoming this negative trend.
The Croatian Government put in place support packages aimed at weathering the crisis, winning back trust and facilitating speedy, symmetric and inclusive economic recovery. The feedback that I have collected is overall positive. For example, a recent survey conducted by the Italian-Croatian Trade Chamber among its members shows that only a small minority (about 20%) of companies are completely dissatisfied with the Government's measures. Certainly, companies are asking for further steps that would have direct effects on the economy, especially further fiscal loosening (elimination of so-called parafiscal taxes), the completion of structural reforms involving primarily administrative simplification and bureaucratic reforms. These measures would contribute to breathing new life into the economy.
At the end of the day this crises, as any other, will not leave behind only ashes but also the seeds from which new life will spring. This, in fact, could be – and certainly not just for Croatia! – an opportunity to update the country's economic model, enhancing resilience to external shocks and boosting the growth potential.
How are you spending your private time during the pandemic?
Private time has increased during the "lockdown", but at the end of the day "smart working" and VTC meetings have not left to much space for leisure! By the way, living in a nice green neighborhood, I have practiced a lot of fitwalking. Also books and movies have been good companions, as well as chats with friends.
What will you do first after the current condition is cancelled?
Moving around in Croatia, to meet people locally, visit Italian Communities and of course to get acquainted with the beauties of this wonderful country.